Get Ready For Winter – Home Preparation Tips for the Fall
August 13, 2020
As fall approaches, changing weather in the Denver-Boulder area once again brings up annual maintenance considerations for many homeowners. Fallings leaves, followed by snow, are just around the corner, and now's the time to take action. Have you checked off all the priority items on your summer to-do list? What's on your 'fall prep' list that needs to be addressed? To help you get started with your fall 2020 checklist, our team at Save Home Heat Company has some friendly suggestions that you may want to keep in mind.
Where Should I Start?
With so many areas of your home to maintain, it can be easy for certain seasonal tasks to slip our minds. There's really no right or wrong place to start, so just launch into your list, keeping an eye to the weather and your highest priorities.
This should be near the top of most lists: Testing your carbon monoxide and smoke alarms is a vital task that can be overlooked in the midst of our busy routines. Some units require routine battery replacement; it's best to consult the manufacturer's owner's manual for recommendations. If it's time to replace older alarms, you can count on our experienced electricians for friendly, professional recommendations and installation.
When was the last time your gutters and downspouts were checked? While our crew doesn't offer gutter services, you may want to consider contacting a reputable gutter services company for advice and recommendations. Reminder: Whenever using any sort of ladder around your home – Safety First! Get someone to spot you.
Are there outdoor lights you want to have installed before the end of Daylight Savings Time in October? A new electrical circuit for a detached studio or workshop? Outdoor plumbing repairs? An outdoor heater? Now's the time to talk to your trusted local pro.
With the holiday season fast approaching, will you be doing a lot of cooking and cleaning for family and guests? If so, make sure your garbage disposal and plumbing and drain systems are good to go. If you think you see signs of a possible issue, give our plumbing team a call. We're happy to assist.
Here's a partial list of items to check while prepping for the upcoming fall and winter seasons. This involves both indoor and outdoor visible inspections, and may require the advice or assistance of a trusted professional:

Carbon monoxide and smoke alarms
Garbage disposal
Furnace filter (humidifier, air purifier)
Water heater
Water softener & water filters
General inspection for water pipe and drain pipe leaks; kitchen, bathrooms, laundry, mechanical area, basement; hose spigots…
Seasonal change of settings on thermostat and central humidifier
Electrical outlets
Light switches and light fixtures; don't forget to check outdoor lights!
Primary and storm windows & doors; garage door (SHH does not provide this service)
Attic and wall insulation (SHH doesn't provide this service)
Roof, gutters, and downspouts (SHH doesn't provide these services)
Outdoor grille and heaters
Garage, studio, and workshop electrical, plumbing and heating systems
As you can see from the above list, our team recommends giving your home electrical, plumbing, and heating systems a good look before the change of seasons, and checking operation where appropriate and safe. If you notice something in one of these areas that doesn't seem right, give us a call. Local pros are also available for areas such as roofing, gutters, windows, and insulation. FOR YOUR SAFETY, don't attempt any testing, repairs or adjustments that you don't feel fully qualified to perform. As always, safety first! At Save Home Heat Company, we have heating, cooling, plumbing, and electrical experts ready to assist you with many aspects of your home.
Heating System and Air Quality Checklist
Checking your furnace filter to see if it needs replacing or cleaning is a relatively minor task that goes a long way in preparing for the heating season. Many homeowners handle this themselves, along with making seasonal adjustments to the thermostat and the humidifier control. In most cases, once these have been dealt with, you're all set to go. You can then schedule annual maintenance for a convenient time when your trusted HVAC contractor isn't buried with no-heat calls that always come at the start of the heating season. At Save Home Heat, we're always available to answer any questions that may come up when you turn the system on in the fall. If it's an emergency situation, you can depend on our team for a quick response.

Upgrade Your Heating Before Winter's Chill Sets In!
If you've been considering upgrading your home's heating system, in the Denver-Boulder metro area, now's a great time to consult with our team. Comfort and efficiency levels available from forced air furnaces, heat pumps, hot water boilers, and electric radiant heaters have never been higher. Honestly, it's hard for us to imagine top-end furnace and boiler efficiency ratings getting any higher! If the decision is already in the cards, why wait for temperatures to drop into the teens again, hanging in there with an aging or problematic heating system? Save Home Heat is highly experienced installing and servicing a broad range of efficiencies and heating equipment designs. Our product line offers equipment and systems that will suit the needs of virtually any family and home, and with our solid track record over four-plus decades, you'll have the peace of mind that you are receiving highly informed recommendations and advice.
If you own a forced air furnace, don't forget about important indoor air quality accessories such as central humidifiers, high performance furnace filters, and central air purifiers. It's in your best interest to have these IAQ accessories installed at the same time that the furnace is being replaced; the best pricing and cleanest installation will be assured. There's no better time than the present to help improve the health of your indoor air.
Call Us for Annual Maintenance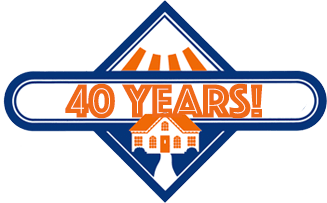 Our team at Save Home Heat Company offers annual maintenance agreements to help homeowners in the Denver-Boulder metro area keep all of their heating, cooling, plumbing and electrical systems running just the way they should, under an expert, watchful eye. Our reasonably priced Pro Plan annual maintenance agreements provide detailed, expert annual servicing for your heating and cooling systems, along with additional benefits including special discounts on repairs and replacements, and whole-home plumbing and electrical system assessments. Pro Plan maintenance and assessment visits are conveniently scheduled during times that avoid seasonal rushes, and are performed by one of our specialists in each of those fields.
You can count on Save Home Heat Company to assist you with any of your home heating, cooling, electrical, and plumbing needs in a professional, low-pressure manner. We always take the time to provide our customers with plenty of information, and to answer all of their questions, so they can make educated decisions that they'll feel good about for years to come. Please give our team a call today if you have any questions about the coming change of season that we can assist you with, or if you'd like to schedule service or a free installation quote.
Please contact me to discuss a question I have about my home!