Why The Shift Away From Gas For Home Comfort?
July 27, 2020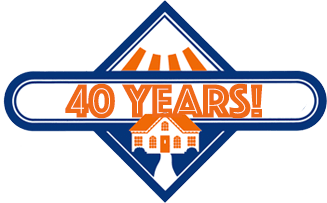 Way back in the 1880s, Thomas Edison and Nikola Tesla waged a battle over whose concept for electrical power would gain the upper hand – Edison's direct current (DC) or Tesla's alternating current (AC). Of course, Tesla won that war and for over 100 years AC has ruled. Interestingly, DC electricity is now making a bit of a comeback, and with new technologies, Edison's concepts may someday win out. Similarly, the market long ago established coal, oil and gas over electricity as the optimal energy source for residential heating. Burning those fuels was cheap and easy, and the technology required was very basic.
Carbon Reduction
Roll forward 100 years and the effects of pollution generated from burning those fuels for heating, transportation, electrical generation and other purposes has dramatically changed the landscape. Utilities such as Xcel Energy are now making a steady shift away from using fossil fuels and towards renewable fuel sources for powering the electrical grid.
Renewable Sources For Electricity
Xcel Energy is recognized as a national leader in reducing carbon emissions in regional electrical production. In Colorado in 2019, 30% of electricity supplied by Xcel to their customers was produced by wind, solar, and other renewable sources. According the Colorado Energy Plan, by 2026 that number will reach 50%, and 100% is slated to be achieved by the year 2050.
Add to that the positive impact that home and community photovoltaic (PV) installations continue to have, and the movement away from fossil fuels is active on the local level, as well.
Home Comfort Systems Powered By Renewable Sources
This shift in focus toward renewable fuel sources is having an impact on the types of systems our customers choose for heating and cooling their homes and their water, with electric-based equipment and systems garnering more attention than they've received in many years. Combined with innovative technology, higher efficiencies, and improved comfort, products such as heat pumps and electric radiant heaters are great products worth considering for home applications. It wasn't that long ago that we didn't aggressively promote these products, but the advances in technology, the changes occurring with the utility grid, and of course the environmental impacts, have changed that landscape.
Save Home Heat Company is an expert at installing and servicing state-of-the-art central and ductless heat pumps and air conditioners, as well as electric radiant heating systems. We are also working with the latest in electric water heater technology, including the emergent residential heat pump water heater market.
Call Our Team For Professional Advice That Makes Sense For You!
Converting any or all of your fuel sources from gas to electricity requires a solid plan. If you are considering that shift or your current system is simply older or not performing as you'd like, we can help you review your options.
For professional advice that you can trust in the Denver-Boulder area, with no 'sales agenda' other than what makes sense for your situation, please contact our team to learn more.
Please contact me to discuss upgrading my home heating & cooling system!