Award-Winning Denver Home Services
Save Home Heat Company has been serving our customers with the best in home services since 1979. We're proud to offer the same level of award-winning service for our Denver, CO faucet repairs and faucet installations. Our experienced plumbers and an extensive network of resources enable us to help you with almost any faucet need, whether it's a remodeling project or finding a less-common product.
We've been recognized by numerous consumer advocacy groups for our service, including a long-standing BBB A+ rating, and multiple BBB Gold Star awards. As part of our continued commitment to honesty, integrity, and your complete satisfaction, we're the team to contact for faucet services in Denver and the surrounding communities.
Our Faucet Services:
Faucet Replacement
Faucet Repairs
Faucet Installation
Remodel Services
A Full Range of High Quality Faucet Products
Dependable Denver Faucet Repair
Tired of dealing with a constantly dripping or leaking faucet? Our highly skilled plumbers and their fully stocked service vehicles can help. From damaged seals and leaks, to loose mounts or poor temperature control, we can help you bring your faucet back to life. For those less-common parts, we have a variety of dependable local and regional supply sources to obtain many types of faucet parts, so no matter which make and model, if it can be fixed, we'll get your facet repaired for you. If repair costs are prohibitive, we'll let you know before proceeding, and we'll discuss all reasonable options with you in an informative, stress-free manner. Helping our customers make informed decisions that they feel comfortable with is part of our company business model and philosophy.
Signs That You May Need Faucet Repair Include:
Cracked or Deteriorating Sealant
Loose Housing, Nobs, or Faucet Mounts
Inconsistent pressure or temperature control
Leaks or constant drips
Deteriorating metal
Experienced Denver Faucet Installations
From basic, reliable faucets, to models with enhanced features such as preset water pressure and temperature, touch-activated control, stainless steel construction, and accessories like hands-free soap dispensers, Save Home Heat Company can help you find the perfect fit for your faucet needs.
We represent several high quality product lines, including our main faucet line, Delta. Delta faucets have advanced technology, expert craftsmanship, high reliability, and designs to fit the aesthetics of any home interior. If you're in the market for a replacement, upgrade, or even a remodeling project for your kitchen or bathroom, we can help you find the right faucet.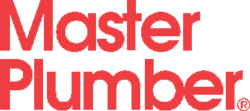 Our skilled plumbers will perform your installation with great care and efficiency – regardless of whether you've obtained the faucet elsewhere, or if it's been purchased from us. If you're interested in our faucet installation services, please reach out to our team today.
Our Home Comfort Services Include:
AC Repair, Maintenance, and Installations – Central and Ductless Systems
Furnace, Boiler, and Heat Pump Repair, Maintenance, and Installation
Central Indoor Air Quality Products
Radiant Floor and Baseboard Hot Water Heating – Service & Installation
Plumbing Services
Electrical Services
Water Heater Services – Standard, Tankless, High Recovery, and more
For over four decades and counting, Save Home Heat Company has been proud to offer Denver area homeowners our full range of high quality home services, including faucet replacements and repair. Our entire team is committed to providing you with the highest level of customer service. We hope you'll give us the chance to show you the difference that our process will make for you and your home.
Please contact us today for any of your home heating, cooling, plumbing and electrical needs. You'll be glad you did!