Reliable Boiler Installations in the Boulder/Denver Metro Area
Some homes are heated by hot water, supplied by a boiler. Heat is typically distributed through baseboard heaters on the walls, or tubing under the floor.
Save Home Heat Company has over 40 years experience working with standard and high efficiency boilers. We have installed and serviced a wide variety of boiler designs during this time, from basic, 'old reliable' cast iron equipment that still has a strong presence in our product line, to the latest innovations and highest efficiencies currently available.
Today's high-end boiler designs benefit greatly from lessons learned in the earlier days, and our staff's recommendations reflect that valuable experience.
Save Home Heat's proven expertise installing and servicing the full range of residential hot water boilers provides us a unique perspective to make truly informed recommendations for your home. We will provide you with information and options to allow you to choose the best product to fit your needs, and we'll gladly and honestly answer any of your questions in the process.
Remodels & Upgrades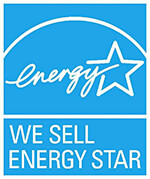 If you are considering a basement finish, are remodeling parts of your home, or simply wish to upgrade older hot water baseboards or radiators, we can help. Our plumbing department would be glad to show you modern options for standard and high performance baseboard heaters, old style as well as sleek modern radiators (including radiant towel warmers!), in-floor radiant tubing, and even fan convectors–all of which can be connected to an existing or new hot water boiler.
Regardless of how hot water heat is being distributed around your home, you can count on our team to make sure that each room receives the right amount to keep you warm and comfortable all winter long.
One of the nice things about hot water central heating systems is that you can typically set the system up to operate off of a number of independent thermostats, creating different comfort zones all around your home.
Standard Efficiency Boilers
Efficiencies ranging from 83–85%
Basic and reliable design
Price conscious choice
Lower maintenance costs
More basic installation
High Efficiency Boilers
Efficiencies ranging from 93–96%
Modulating gas output for most efficient performance
Eligible for rebates (when available)
Sealed combustion operation—uses outdoor air for the combustion process
Quiet operation
When replacing an existing hot water boiler, many factors may impact your decision. Among these are how many years you anticipate remaining in your home, how much money you currently spend to keep your family warm each winter, potential venting issues for higher efficiency systems, available incentives from sources such as your utility company–and of course, budget. Our estimators look forward to helping you find the best boiler match for your unique situation.
Brands We Carry