Dependable, Honest Toilet Installation and Repair Services!
Save Home Heat Company is known for having our customers' best interests in mind with all of the home services we offer. Since 1979, we've been serving the Boulder, CO community with a broad range of high-quality home services, and we continue to work hard to earn your trust every day.
We don't focus on the sales pitch, but instead we take the time to educate our customers in a low-pressure manner, so they can make informed decisions about their homes. We want you to be satisfied long after we leave your home. Save Home Heat Company has a strong focus on customer satisfaction, and this is fully demonstrated in our toilet repair and toilet installation services.
Toilet Services We Offer:
Toilet Repairs
Toilet Replacements
Toilet Installations
Low-Flow & Ultra Low-Flow Models
Dual Flush Toilets
Free Installation and Replacement Quotes
Boulder's Go-To Plumber for Clogged Toilets and More!
No homeowner wants to deal with a clogged or leaking toilet, and we understand! Poor flushing, water damage, mold, constantly running water, and overflowing are some of the most frustrating symptoms of a toilet that may need repair or replacement. If you've noticed any of these problems, give us a call.
Our plumbers will expertly diagnose the problem and present you with a solution, making sure you completely understand our recommendations. We'll take the time to patiently answer all your questions, and will discuss and options that make sense to consider in a stress-free fashion. We use only high quality, durable products in our repairs.
Common Issues That May Require Toilet Repair:
Broken Handle
Faulty Fill Valve
Malfunctioning Tank Stopper
Damaged Flapper
Cracked Seal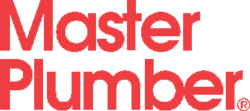 No-Hassle Toilet Installations in Boulder
If you're considering upgrading or replacing an older toilet model for something more efficient, we've got you covered. We offer high quality standard low-flow as well as ultra low-flow toilets, as well as state-of-the-art dual-flush models. All models meet Colorado's strict 1.28gal./flush standard, which is among the most lowest in the country. Offering high-quality Toto and American Standard toilets, we'll help you find something that's a perfect fit for your home. Save Home Heat Company is here to help you make an educated, informed decision, and our team will make sure you're completely satisfied with the result.
Proudly serving Boulder for 40 years and counting, Save Home Heat Company offers the best in toilet repairs and many other necessary home services. Please give us a call today, and see the difference that our highly customer-focused process will make for you and your home!
Our Complete Line of Quality Home Services Includes:

AC Repair, Maintenance, and Installation – Ductless & Central Systems
Furnace, Boiler, and Heat Pump Repair, Maintenance, and Installations
Hot Water Baseboard and Radiant Floor Heating System Service & Installation
Household Plumbing Services
Complete Residential Electrical Services
Central Indoor Air Quality (IAQ) Products
Water Heater Repairs & Installation – Standard, High Recovery, Tankless, and more