Gas Water Heater Repair & Installation Services
It's a feeling you're probably aware of, and there's almost no greater shock than a shower that turns instantly cold first thing in the morning.
Having a good water heater that can meet the needs of your family and household is important to keeping everyone happy, with hearts beating normally.
Standard water heaters use an insulated storage tank to heat and store water until it's needed by you. Because of their size, they're ideal for households and can typically handle demand from multiple points at the same time. Depending on your family's specific needs, a variety of storage volumes are available to meet most residential applications.
Save Home Heat stocks the most popular sizes of natural gas water heaters in our local warehouse, for quick response when needed. We have excellent availability of other models, including propane-fired units.
We sell high-quality tank water heaters which are available only thru licensed plumbing and heating contractors. With these units, you will find the most precise modern controls, enhanced performance and safety designs, and optional features which are not available at the big box stores.
In addition to the highest UEF efficiency ratings available in virtually all standard models, we also offer water heaters with increased insulation values and higher BTU/recovery ratings for situations where greater hot water supply is desired. Many of the high recovery models that we offer provide performance typically not found at the local outlets.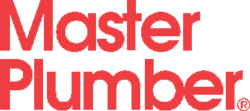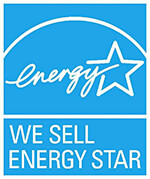 You can count on Boulder's top plumbers to help you choose the water heater that makes the most sense for your family and your home–and to do the job right!
While it seems that tank-type water heaters have changed very little over the years, we urge you to learn about the differences that Save Home Heat's product line, and our process, has to offer!
Features
30–75 gallon capacities
Piezo igniter (no more lighting the pilot by hand!)
Advanced gas valve and temperature sensors
Proven FVIR compliant flammable vapor safety designs
Available with higher insulation (efficiency) ratings
High recovery models available in most sizes
Enhanced performance options available for most models
Advantages
Very reliable
Lowest installed cost
Can supply multiple hot water needs simultaneously
American made / American owned product line!
Many ENERGY STAR models offered
Disadvantages
Not highly efficient
Typical lifespan roughly 10–12 years
You can run the tank out of hot water (and have to wait for it to re-heat)
Open combustion / atmospheric venting (burns indoor air with drafting effect to roof)
Hot Water Recirculation Systems
A popular domestic hot water option that many homeowners are not even aware of, are hot water recirculation systems. Tired of waiting for hot water at the tap or shower in the morning, while you see wasted water – and money – flowing down the drain? Ask our plumbing department for more information about hot water recirculation systems, and a free installation quote.
Water Leak Detection Systems
Our team also installs whole-house water leak detection systems, featuring a master control, remote sensors and an inline whole-house water shutoff valve. The systems we represent can also provide water usage analytics, and has WiFi capabilities.
Rebates
Utility company or manufacturer rebates may be available on certain model water heaters. Visit our Rebates & Incentives page for current info!
Brands We Carry

Our Complete Line of Quality Home Services Includes:
AC Repair, Maintenance, and Installation – Ductless & Central Systems
Furnace, Boiler, and Heat Pump Repair, Maintenance, and Installations
Hot Water Baseboard and Radiant Floor Heating System Service & Installation
Household Plumbing Services
Complete Residential Electrical Services
Central Indoor Air Quality (IAQ) Products
Water Heater Repairs & Installation – Standard, High Recovery, Tankless, and more
Interested in a water heater?
Contact us
today for a FREE installation quote!