Have a Tankless Water Heater Installed Today!
Do you want plenty of hot water in your home but don't want to sacrifice the space needed for a traditional water heater, complete with a large storage tank? Maybe it's time you looked into a gas-fired, whole-house tankless water heater.
How does a tankless water heater work without the large reservoir tank of heated water that's associated with standard water heaters? Tankless water heaters apply a large amount of heat to water flowing through them in order to instantly warm your water for immediate use.
Advantages
Continuous stream of hot water (as high as 4 gallons per minute with some high capacity models)
Very high efficiency, with UEF ratings ranging as high as an impressive .95 for some models
Sealed combustion operation (safe, quiet, efficient)
Saves space—much smaller than a storage tank
May qualify for utility company rebates
Longer life expectancy than a standard tank style water heater
Reduced resource consumption and reduced carbon footprint
Disadvantages
More complex system requiring annual maintenance
More costly to install
There may be barriers to installation (potential exhaust pipe and gas line issues)
Tankless Water Heater Expertise
Our plumbing team at Save Home Heat Company has decades of experience installing and servicing the full range of tankless water heater brands available to Denver-Boulder area homeowners. You can trust that the recommendations we make to our customers represent the most reliable, proven designs and well represented brands, and that our work will be performed to the highest standards.
Not only is professional, detail oriented installation of your new tankless water heater crucial, so is proper sizing of your tankless system. Our team will consult closely with you about how we arrived at our recommendations, and how your system will perform under a variety of circumstances. We'll take the time to patiently and fully answer all your questions in stress-fee manner. Our goal is to supply you with the right hot water solution, that you will be pleased with for many years to come.
Hot Water Recirculation Systems
Tired of waiting for the hot water to arrive at the tap? We've all experienced the frustration of watching water – and money – go down the drain waiting for the water to heat up. Reach out to our experienced plumbing department to learn more about a hot water recirculation system or for a free installation quote!

Water Leak Detection Systems
We also install whole-house water leak detection systems that include a master control, remote sensors, and an inline whole-house water shutoff valve. The water leak detection systems we represent have Wifi capabilities and also provide water usage analytics for homeowners.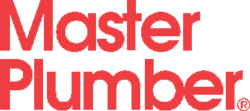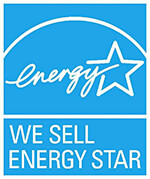 Rebates
Utility company or manufacturer rebates may be available on certain tankless water heater models. Visit our Rebates & Incentives page for up-to-date info!
Brands We Carry