A Closer Look at GFCI Electrical Outlets
December 5, 2020
As part of maintaining a safe, comfortable, and efficient home, it is important to include your residential electrical system as part of your annual home safety and maintenance checklist. One vital component in the overall safe operation of your home electrical system are GFCIs, or 'ground fault circuit interrupter' electrical outlets, which can be found both on the interior and exterior of your house.
A Brief History of GFCI Outlets
GFCI outlets have been around since the 1960s, and first started being specified by National Electrical Code for new construction in 1971. In the beginning, they were only required to be installed around the exterior of homes and near swimming pools, due to the shock hazard of proximity to moisture. Since then, GFCI outlets have been increasingly required in additional locations inside the home, such as kitchens and bathrooms.
GFCI and other electrical safety regulations are set by the National Electrical Code (NEC), which is followed in all 50 states and is considered the benchmark for electrical design. The NEC is regularly updated to reflect updated standards and safety developments, and is written by the National Fire Protection Association (NFPA). That's some important vegetable soup!
A brief timeline of GFCI outlet installation location requirements for new construction:

1971: Swimming pools
1973: Outdoor outlets
1975: Bathroom outlets
1978: Garage outlets
1987: Kitchen outlets within 6 feet of the sink

1990: Crawl spaces
1993: Wet bar sinks
1996: All kitchen countertops
2005: Laundry and utility sinks
2014: Kitchen dishwashers and laundry areas
How Does a GFCI Outlet Work?
Also known as GFI outlets or simply 'GFIs,' GFCI electrical receptacles (aka. outlets) are designed to protect you from electrical shock. They do this by monitoring the current that is flowing through an electrical outlet in order to detect a ground fault. A ground fault is an instance in which electricity finds an unintended pathway, such as through your body when you come in contact with an outlet. When this current changes even slightly, the GFCI will shut off the flow of electricity to that part of the circuit, preventing a ground fault. When a GFCI functions properly, it will prevent a condition that in a worst case scenario could result in serious electrical shock, or even electrocution. GFCIs perform this task as quickly as 1/40th of a second, fast enough to prevent major harm. While you might still encounter a mild electric shock, a serious event will be averted.
A professionally installed and properly maintained network of GFCI outlets will help prevent undesirable electrical incidents in your home. The best way to know if you have GFCI outlets is to look at the outlet itself. A GFCI outlet ususally has colored 'test' (black) and 'reset' (red) buttons built directly into the outlet. Note, a GFCI outlet may provide protection for several non-GFCI receptacles installed in same circuit. Your trusted electrician can confirm which outlets in your home have GFCI protection, and also make sure they were installed to meet NEC standards.
Reasons to have GFCI and standard outlets professionally inspected, replaced, or installed include:

To bring older homes (especially those built before 1990) up to current electrical safety code
Identify and replace aging GFCIs and standard outlets that have deteriorated and/or no longer function reliably
Frequent activation of existing GFCIs
Cracked or discolored housing or buttons on GFCIs or standard outlets
Exposed copper wire or cracked insulation on exposed wiring
Electrical plugs do not fit securely into outlets, ie. wiggle or fall out easily
Whole-home electrical inspection has not been performed in a long time
Please contact me to schedule an electrical service call or free install quote!
Electrical Standards Have Changed
Many older homes in the Denver-Boulder area were built prior to when the NEC went through a number of updates addressing GFCI applications in residential new construction. Today's electrical safety standards are much more comprehensive than 20 or 30 years ago, and part of this is requiring GFCI outlets in many more areas of your home. If upgrades have not been performed in your older home, it makes sense to look into having this work done. The first step is a detailed inspection by an experienced, trusted electrician, so you can have a clear picture of the status of your home's electrical system and make educated decisions on the best course or courses of action to consider.
Safety First!
Of course, many knowledgeable, handy homeowners feel comfortable resetting their GFCI outlets if they hear the 'pop' noise from the device and power shut downs to outlets in the immediate area. It's not all that uncommon that a brief condition may occur in a room (such as moisture in the bathroom) that causes a GFI to activate, and resetting it is often not an issue. However, should you encounter frequent popping of the GFI, we strongly recommend taking a step back and not risking the use of that outlet or other outlets on the same circuit. If the cause of the popping isn't obvious (shorting lamp, bad extension cord, water, for example) and easily remedied by the aforementioned knowledgeable homeowner, we urge you to let caution prevail and immediately reach out to your trusted electrician for professional advice and recommendations. In the Denver metro area, Save Home Heat is the company to call for reliable, professional home electrical service.
Your Trusted Denver-Boulder Electrical Team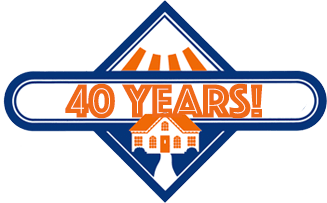 Properly functioning and properly located GFCI electrical receptacles are just one important aspect of a safe and 'gracefully aging' home electrical system. Other important components include the main electrical service panel and the breakers it houses, as well as the wiring run around your home, its many connections, and the very devices that it serves. A regular look at your home's system by a skilled, experienced electrician will help assure your safety, protect your significant investment, and provide you with greater peace of mind.
For homeowners in the Denver-Boulder area, Save Home Heat offers reasonably priced annual heating and cooling maintenance agreements which also include a whole-home assessment by a member of our expert electrical team (plumbing assessment is also included). This is a great opportunity to learn more about your home's electrical system in an informative, low-pressure way, ask lots of questions, and maybe get some ideas of ways to make your home safer, more efficient, and more convenient.
You can trust Save Home Heat Company to help you improve your quality of life at home without added stress along the way. Please give us a call for any of your home electrical needs, and also keep us in mind for professional, expert heating, cooling, and plumbing assistance.
I'd like to learn more about annual heating & cooling maintenance agreements, and electrical and plumbing assessments!