How Water Testing Works Through the Colorado State Lab
July 19, 2022
For Colorado residents and business owners, too, it makes sense to be informed about the quality of the water that you use for a variety of purposes. Whether it's to help ensure the health and wellbeing of you and your family, and a long service life for your home's plumbing system, or for purposes involved with work or other hobbies, having your water tested periodically to make sure there aren't any issues that need to be addressed is something that conscientious homeowners and businesses would be wise to add to a periodic to-do list.
The sorts of water quality issues found around the Denver-Boulder area, along with other parts of the state, include hard water, unusual odor and/or color, pH, substances leached from deteriorating old piping, including lead (even in the Denver area!), remains from mining days in our groundwater, and more. The sources range from naturally occurring to products and waste from a range of manufacturing and other human sources.
For all of these reasons, having your home's water tested is a good way to give you peace of mind and help you achieve the highest quality water for drinking, bathing, cooking, and more. In this blog article we'll focus on the Colorado State Laboratory and the comprehensive water testing packages they offer directly to the public.
Basic Water Testing from Save Home Heat Company
Our plumbing installation team at Save Home Heat routinely assists Boulder-Denver area homeowners with whole-home and point-of-use water quality products, and we also offer water testing services for some of the most common homeowner issues, to help get you started. We provide reliable in-house testing for pH, hardness, chlorine, copper, iron, and total dissolved solids (TDS).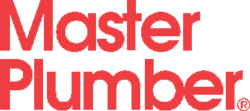 Water Testing from the Colorado State Lab
If more in-depth analysis of your water makes sense, or is simply desired, many homeowners and businesses turn to the Colorado State Laboratory. The State Lab has an established procedure for obtaining water samples, and a variety of testing packages depending on your specific needs. From testing required by mortgage lenders to expanded, annual, metals focused, and drilling and mining packages, the State of Colorado Laboratory regularly provides water testing for a wide range of substances and elements.
Water Testing Bottle Ordering
Denver-Boulder homeowners can easily order a water testing bottle to test the water in their own home. Please see the State Lab link provided above to access the online order form. Instructions are included for testing your water using the bottle provided, which can either be dropped off (and paid for at that time) or returned by mail. Current fees for these services as of July 2022 are covered below. Due to supply chain issues, at this time a maximum of two bottles may be sent to a single residence.
Colorado State Lab Water Testing Packages
Below is a closer look at the water testing packages currently available from the State Lab, along with pricing information that to the best of our knowledge is accurate at this time. We are not aware of any planned price increases. The below pricing represents an approximate four week turnaround from the Lab; an approximate 2-week rush option is available, and the cost is about double.
Real Estate/VA/HUD Water Testing Package
This package tests for coliform bacteria (including E. coli), lead, nitrate, and nitrite, and satisfies many lenders' requirements for financing a home loan. The base cost for an approximate 28-day turnaround (as of July 2022) is $80.
Annual Colorado Water Testing Package
This package tests for coliform bacteria (incl. E. coli), nitrate, and nitrite. This test is recommended by the State Lab as an additonal annual test to be performed after completing either the General Colorado Package or the Deluxe Colorado Package (both broader). Its base cost is $37 at the time of writing.
General Colorado Package
This package in particular is recommended by the Colorado State Lab as the minimum water testing for Superior-Louisville area residents in the aftermath of the Marshall Fire of December 2021. The base cost for this analysis at the time of writing is $107.
The General Colorado Package includes testing for:

Arsenic
Hardness
Coliform bacteria (incl. E. Coli)
Copper
Fluoride

Iron
Lead
Nitrate/nitrite
Uranium
Deluxe Colorado Package
The Deluxe Colorado Package is the most popular water test for Denver-Boulder area residents to obtain a very comprehensive, detailed water quality baseline. Its July 2022 base cost is $265.
The Deluxe Colorado Package includes testing for:

Alkalinity
Arsenic
Cadmium
Calcium
Coliform bacteria (E. coli)
Chloride
Conductivity
Copper

Corrosivity
Fluoride
Hardness
Iron
Lead
Magnesium
Manganese
Nitrate/nitrite

pH
Sodium
Sodium adsorption ratio
Sulfate
Total dissolved solids (TDS)
Uranium
Zinc
Metals Scan Package
The State Lab also offers testing that focuses on 20 different metals of potential concern in Colorado. These metals range from aluminum, arsenic, cadmium, copper, iron, lead, and manganese, to selenium, uranium, zinc, and more. The base cost for the metal scan is $127.50 at the time of writing.
Mining Baseline Package & Drilling Package
For commercial or industrial concerns that focus on mining or drilling, the State Lab has two different water testing packages tailored for those types of water usage. These packages cover many of the substances included in the Deluxe Colorado Package, along other important items that are of particular concern to these types of industries. The Mining Package currently has a base price of $150, and the Drilling Package costs $265 in July 2022.
Which Water Testing Package For My Denver Metro Home?
For Denver-Boulder area homeowners, if you're not sure, our water quality team at Save Home Heat would be glad to help you decide if more in-depth water testing (never a bad idea!) is a good idea for your home. If the above information doesn't get you there, we can also assist with a recommendation of which type of water testing package would be the best fit for your needs.

Please reach out to our team today if we can be of further assistance with your home water quality needs.

Please contact me to discuss my home's water quality!

Tags: Green Living, Plumbing & Drains, Water Heaters, Water Quality