Our Top Performing Central Humidifier
January 27, 2022
In homes heated by a forced air furnace, installing a central humidifier can help improve your overall indoor air quality,  reducing itchy nose, eyes, throat, and dry skin conditions that are common in the Denver-Boulder area during the winter. A central humidifier can even assist in helping to protect valuable investments such as wood flooring and furniture, and wooden musical instruments. Additionally, many homeowners find that they can achieve the same level of comfort at slightly lower thermostat settings when the air is at a more appropriate humidity level. A nice monthly savings that can add up!
How Are Central Steam Humidifiers Different From Standard Humidifiers?
In short, steam humidifiers are different from standard flow-thru and reservoir units in that they don't require the furnace to be heating the home in order to do their jobs. Steam units have their own internal heat source, boiling water and creating steam inside the unit, which is then distributed through the home's ducting system. At times, the furnace may function solely as an air handler, without the heat running at all.
Central steam humidifiers require a greater upfront investment than standard central units – often including electrical work not needed for standard models – and their annual maintenance needs are more detailed and essential to reliable, proper performance. The reason for installing this type of humidifier is typically not based on cost and ease-of-maintenance considerations. It's all about performance.
The Benefits of Central Steam Humidifiers Include:

The ability to maintain consistent home humidity levels, 24/7, regardless of the heating needs of the home
Advanced humidity control for individuals with medical or respiratory conditions
Produces most effective indoor humidity levels to help reduce the viability of airborne viruses & bacteria, along with airborne dust, pet dander, and more
Most effective central humidifier for alleviating static electric shocks
Ability to effectively humidify larger residences (especially homes with just one furnace)
Enhanced protection for valuable investments such as wood flooring, fine wood furniture, and musical instruments such as pianos and guitars (which often also have their own humidifiers)
The best central humidifier option for homes that receive lots of solar gain – a unit that can keep up and/or recover quickly when the furnace hasn't been running for hours!
Our Recommended Central Steam Humidifier
While our team at Save Home Heat installs a variety of central humidifiers, depending on customer need, the unit that continues to deliver the highest levels of customer satisfaction, and which not surprisingly is also the most effective unit we install, is the Aprilaire Model 800 Whole House Steam Humidifier.
This high quality, canister design (as opposed to reservoir) humidifier is a high performance unit that works very well in many residential applications, and has been our go-to, top-end humidifier for well over a decade. Professionally installed and properly maintained, the Aprilaire 800 steam humidifier surpasses all other steam units we've installed over the years.
Top Features of the Aprilaire Model 800 Include:

Up to 5,200 sq. ft. coverage per trade association AHRI average construction guidelines
Humidity output rating up to 34.6 gallons per day
Purified water not required
Doesn't produce white film or dust during operation
No scrubbing or cleaning required
User-friendly digital control
Indoor-outdoor temperature monitoring with automatic control adjustment
Interested in Installing the Aprilaire Model 800 in Your Home?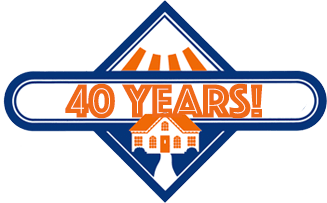 Homeowners in the Denver-Boulder area have been trusting Save Home Heat with their home comfort and heating safety needs for over 40 years. Our team is highly experienced installing and maintaining central humidifiers of all types and designs. Please give us a call today for professional, knowledgeable, low-pressure advice and recommendations on the central humidifier that best meets your specific needs.
Please contact me to discuss my home central humidification needs!

Tags: Air Quality & Thermostats, Heating