Sizing Ductless Mini-Split Air Conditioners and Heat Pumps
May 24, 2022
When it comes to heating and cooling, ductless systems continue to grow in popularity with homeowners in the Denver-Boulder area, as well as in many other areas of the country. Available in both AC-only and heat pump (AC and heating) models, ductless mini-splits offer many attractive benefits, including quiet, effective, electrically efficient performance, along with the ability to create personalized comfort zones within the home.
So how are ductless mini-split air conditioners and heat pumps sized for your home? Please keep reading and we'll introduce you to the most important factors that our team considers when making ductless system recommendations for our customers.
How Are Ductless Systems Sized?
Just like central heating and cooling systems, there's no acceptable rule of thumb for properly sizing a ductless system. If your mini-split system is too large or too small for the space it's serving, it will be a challenge to achieve optimal comfort levels and operate as efficiently as possible (i.e. it'll cost more to operate). For performing accurate heating and cooling load calculations, our team at Save Home Heat Company uses the computer-assisted load calculation program known as the Manual J for each individual room that will be cooled or heated by an independent ductless indoor blower unit.
After performing a thorough inspection and taking numerous measurements, our comfort advisers enter this information into the Manual J program, which then produces a highly accurate load specifying the comfort needs for each room. This allows our team to closely match available equipment with the room's needs, and provide a ductless system that's the best match for that room.
Some of the variables that get plugged into the Manual J calculations for each individual room include:
Square footage of the room being conditioned
Cubic footage of the room
Square footage of exterior walls
Total area (sq. ft.) of windows
Area (sq. ft.) of south-facing glass
Details for any adjacent unheated and uncooled spaces (such as garage located below or an attic above)
Window coverings
And more
Another factor that is plugged into the cooling or heating load calculation is the Delta T, or the difference in temperature between the outdoors and the inside of the home that we desire to achieve. For example, on the cooling side of things, to maintain an indoor temperature of 75 degrees F when it's 90 F outside, that translates to a 15 degree delta being entered into the cooling load calculation. We plan to talk more about the Delta T in an upcoming blog post.
Why and Where to Use a Ductless Mini-Split System
As we mentioned above, ductless systems are steadily growing in popularity for many reasons. Another reason that we hear from our customers is a desire to reduce their consumption of fossil fuels such as natural gas or propane, reducing their home's carbon footprint with a 'green' home comfort solution. It's a telling fact that our team now installs far more mini-split heat pumps than AC-only systems, a very noticeable shift from as recently as just five years ago.
Common Mini-Split Locations Around the Home
Here's some of the most common locations in the home where our team installs ductless mini-split heat pumps and air conditioners for our customers in the Boulder-Denver metro area. As the list demonstrates, there's a lot of different rooms where they are a great comfort solution:
Master bedrooms
Other bedrooms, too!
Living rooms, great rooms, and dens
Home offices

Libraries and studies
Dining rooms
Kitchens and dinettes
Cooling and Heating Open or Adjacent Areas
With open design concepts now common in home construction, you might be wondering how you can use a ductless system to cool or heat relatively open, adjacent spaces that aren't separated by doors. In these cases, our team works closely with the homeowner to discuss what a single system can accomplish for those specific "articulating areas." We take the time to identify potentially advantageous locations for the indoor blower unit that will allow it to perform most effectively. We also discuss how the directional air output options of the blower units can  help achieve our comfort goals.
If our team concludes that an additional indoor blower unit may be the best solution to accomplish our customers' goals in certain areas, our team addresses those conclusions while making recommendations during the quoting process. For our customers, this is done in an informative, low-pressure manner, thoroughly and patiently answering all questions, so they can make purchasing decisions they'll be comfortable with for years to come.
The Whole-House Mini-Split Heat Pump Trend
It's noteworthy that a growing trend with homeowners is to employ ductless heat pumps to provide whole-house comfort, taking full advantage of the custom zoning capability and other attractive benefits that these systems can provide, for an entire home. Ductless mini-splits are being used to replace products such as electric baseboards and electric wall heaters, gas wall heaters, and even central gas furnaces where it makes sense to consider – along with window and thru-the-wall air conditioners, too!
Common Sizes of Residential Ductless Systems
The cooling and heating capacities, or sizes, of ductless mini-split air conditioners and heat pumps are discussed in terms of BTUs (British Thermal Units). Save Home Heat has been a highly rated Mitsubishi ductless system contractor for many years – nationally certified as an ELITE Diamond Contractor – and their most popular mini-split models with our customers are the industry-leading MS Series ductless heat pumps and air conditioners, featuring wall-mounted indoor blower units. The units we install most often have BTU ratings of 6,000, 9,000, 12,000, 15,000, 18,000 or 24,000 BTUs per hour. Not surprisingly, these are in the same cooling range as the most popular standard window air conditioners made, but that's pretty much where the similarities end.
The smaller BTU-rated ductless mini-splits are typically installed for rooms such as bedrooms and home offices, while higher capacity units are frequently used in larger rooms, as well as the more open areas discussed above. Our customers can count on our team to determine what size is the best fit for every application.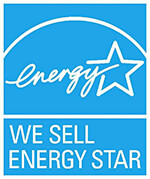 Mini-Split Heat Pump and AC Expertise in Denver-Boulder
Our team at Save Home Heat Company has over 30 years of experience installing and servicing ductless mini-split systems. Not every contractor out there has the ability to seamlessly incorporate a ductless system with the finished space in an existing home, as well as run the refrigerant line set piping from the outdoor unit to indoor blower unit in an unobtrusive manner, blending with outside of your home. Our team is highly proficient at retrofitting these premium cooling and heating systems in existing homes, and our expertise extends to annual maintenance and repairs, as well.
You can count on Save Home Heat to make sure each of the rooms in your home is well matched with the ductless unit that will do the job best for you. Please reach out to our team today to learn more, or to schedule a highly informative, free, low-pressure install quote for your home in the Boulder-Denver metro area.
Please contact me to discuss a mini-split system for my home!

Tags: Cooling, Green Living, Heating