Best Water Quality Team in the Erie Neighborhood
Making sure your residential water is safe to drink, cook with, and use for bathing is an essential part of your home's safety for you and your family. As a highly reputable water quality services contractor for homeowners in Erie, CO and surrounding communities, you can count on our plumbing team at Save Home Heat Company to match you with the right water quality solutions. Our water treatment product line includes time-tested whole house water softeners, water filters, and water conditioners, and highly effective point-of-use reverse osmosis (RO) water filters, as well.
Save Home Heat Company has been providing high quality home services for Erie homeowners for over 40 years, and you can trust our strong commitment to providing effective, long term solutions, and earning your confidence and future business whenever you give us the opportunity to work in your home. Whether your water quality concern focuses on limescale buildup due to hard water, or you have concerns about other potential contaminants that may be present in your water, you can count on Save Home Heat to provide you with accurate information in a friendly, low-pressure manner, and to answer all your questions patiently and fully so you can make decisions that you'll feel good about for many years to come.
Water Softeners vs. Water Filters
Water softeners and water filters are both excellent tools to help improve your home's water quality. However, each of these systems treat different issues and types of contaminants. In brief, water softeners treat 'hardness' issues that result from limescale buildup, while water filtration systems can remove a wide variety of other potential contaminants that may be present in varying levels in your water supply.
Whole House Water Softeners
'Hard water' can lead to a number of problems for both your household items and your family. Limescale buildup of the common culprits calcium and magnesium can cause soap scum and powdery deposits to show up in sinks and tubs, or on faucet and shower aerators. Not only are these an eyesore and a pain to clean, but water hardness can also impact the lifespan of various appliances. The water valves in ice makers, dishwashers, and washing machines, for example, can be damaged by this buildup, and the performance and lifespan of your water heater can also be negatively impacted. Add to that potentially drier skin and hair, and less effective soap products all around your home, and hard water starts to look like an issue that shouldn't be ignored, if present in significant levels.
By installing a properly sized, quality whole house water softener, you can treat these issues right at the source, rather than in a single location. A whole house water softener allows you to treat the water throughout your entire home, right where it enters, so it's safer for your entire home and any uses you and your family have for it.
Whole House Water Filters
In contrast to a water softener, which treats hardness, a whole house water filtration system has the ability to remove a wide variety of other products that may be present in your water supply. From chlorine and fluoride to a range of heavy metals and other potential contaminants, a properly specified water filter can be just what's needed to solve specific water quality concerns. Whole house water filters can also address taste and odor issues, as well.
Potentially Harmful Contaminants That May Be Present in Your Home's Water Include:

Calcium & magnesium (hardness)
Chlorine (fairly common in municipal water treatment)
Organic chemicals
Pesticides and fertilizers
Plant hormones
Carbon
Sulfate

Phosphorous
Arsenic
Fluoride
Zinc
Lead
Aluminum
Water Conditioners & RO Water Filters
Whole house water conditioners are a versatile water treatment product that offer some of the benefits of both whole home water filters and water softeners in a single package. When improved water quality is your goal and there are no specific overwhelming issues with your home's water supply, a high quality water conditioner could be just the right fit for you and your home. There are a variety of water conditioners available, so make sure to perform your due diligence and learn all about your water conditioner options before making a purchasing decision.
Our expert plumbing team also installs high quality, point-of-use reverse osmosis (RO) water filters, which are particularly popular in areas such as kitchens and master bathrooms. Point-of-use RO filters can be a great addition to virtually any whole house water quality system, providing you the cleanest water possible. When used in tandem with a whole-house system, your RO filter won't require routine maintenance as often, which is a nice bonus.
Water Testing to Ensure the Highest Water Quality for Your Erie Home
No two homes and families are identical, so it's important to speak with a specialist to find the best solution for your needs. While there are certain issues that are particularly common in our area, the first step is to have your water tested. At Save Home Heat Company, we provide reliable in-house water testing for the most common issues, such as hardness, pH, and several common metals. For more in-depth analysis, we also offer outside laboratory testing to cover a very broad range of other elements or material that may be present in your water.
In many circumstances, a single product may be sufficient to solve your problem. However, certain situations may require both products working together to provide the most efficient and long lasting solution. For instance, a home that has very hard water and also significant concerns with heavy metals may be best served by a dedicated water softener and a water filtration system focusing on the other potential contaminants that have been identified. Whatever your potential water quality issues, you can count on our team at Save Home Heat Company to provide you with advice and recommendations that will be effective stand the test of time.
Erie's Water Quality and Plumbing Experts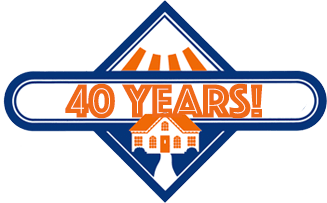 Our team at Save Home Heat Company has been serving Erie residents with a wide range of top-rated home services since 1979. You can count on our strong commitment to serving your best interests, providing expert, reliable advice and recommendations, and working hard to earn your confidence and trust. To learn more about improving water quality in your home or to request a free, low-pressure installation quote, please reach out to us today.
Our Complete Line of Quality Home Services Includes:

AC Repair, Maintenance, and Installation – Ductless & Central Systems
Furnace, Boiler, and Heat Pump Repair, Maintenance, and Installations
Hot Water Baseboard and Radiant Floor Heating System Service & Installation
Household Plumbing Services
Complete Residential Electrical Services
Central Indoor Air Quality (IAQ) Products
Water Heater Repairs & Installation – Standard, High Recovery, Tankless, and more