40 Years Ago: A Day in the Life at
Save Home Heat!
December 5, 2021
"That's a funny name, Save Home Heat. Where does that come from?"
If only we had a nickel for every time we heard those words…
Celebrating our 42nd anniversary this month, we'd like to turn back the clock about four decades and share a few fond memories from our early days. Along the way, the answer to the quizzical question about the genesis of our name will become clear – sorta.
A Whole Lot of Different Home Energy Stuff!
Save Home Heat was first officially headquartered in an old dry cleaner building on 23rd Street not far from downtown Boulder (following a brief period in a living room and front porch on The Hill), just around the corner from the iconic Village Coffee Shop. It was a tiny, cozy shop, with a small office area and a warehouse that needed to puff out its chest to really be called that.
We utilized mini-trailers to house solar panels from Florida and bags of blown cellulose insulation. We retrofitted an old furniture delivery truck with an insulation blowing machine, and it became affectionately known as the "Foof Truck!" All of our usually serviceable vehicles had names back in the day, and well-worn they truly were. Fred Sanford, from the hugely popular 'Sanford and Son' tv series of that era, would have felt right at home in many of them.
In those days, our warehouse might temporarily house storm windows, caulking and weatherstripping, various kinds of insulation, one of those new 'high efficiency' furnaces or boilers, a tankless water heater, hot water solar heating panels, custom-built solar heat exchangers and storage tanks, an evaporative cooler, an air-to-air heat exchanger, or any number of other products related to the broad, growing field of home energy. There wasn't enough room for any of them to loiter in our shop for long!
It wasn't long before we relocated, becoming the first tenant in a swanky new commercial building in the just developing business area near 47th and Pearl. We were "moving on up, to the east side."
A Vision Became Reality
A key ingredient in our company philosophy has always been energy efficiency. We're proud that much of what we were practicing and promoting way back when – our original core values – is now incorporated in mechanical and new construction code all over the country.
Services Our Team Provided In Our Formative Days Included:
Active solar installation for hot water & supplemental home heating
Passive solar home addition design and construction
Blown cellulose retrofit attic & wall insulation
Crawlspace, plumbing, and ducting retrofit insulation
Caulking & weatherstripping
Whole-home air exchange rate blower door testing
High efficiency furnace installation – the first units to hit the market
High efficiency hot water boiler installation – also the first units to hit the market
Tankless water heaters – in their infancy as whole-house products
And even more!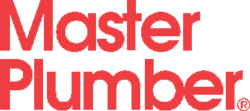 A Quick Trot Down Memory Lane
Before signing off and wishing you and your loved ones the very best for the coming year, here's just a couple of many special memories from the early 1980s:
January of 1982, a major windstorm along the Boulder-Denver foothills. Snapping, blasting gusts in the 140+ mph range. Sunday morning. Vacuuming shattered solar glass from a lawn in south Boulder, and then running up to the north end of town to assist another crew busy adding guide wires to a bank of solar panels that were getting ready to take flight from a roof. These were heavy panels, 4′ x 10′, with lots of copper and cast aluminum, large panes of substantial, low-iron solar glass, canted at 55 degrees for optimal wintertime performance: quite different from the lightweight PV collectors that are prevalent now and often mounted flat on roofs…
Then, a week later, more blasting winds. A home in lower Sunshine Canyon. A bank of solar panels mounted on redwood I-beams on a flat roof – ripped right out of our hands by a gust while we were lowering down the back redwood beam that the aluminum legs were attached to. No one hurt, very lucky…
Thank You and Be Well!
We hope you enjoyed this quick glimpse of the early days at Save Home Heat Company. A special thanks to long time employee Bruce Lish for the history lesson!
Back in the day, we truly were all about "saving home heat." Hence, the Save Home Heat name that we still proudly claim for the HVAC, plumbing, and electrical company into which we evolved.
Have a great, healthy 2022, and thanks again to all of you!
Tags: Heating