Advanced Whole-Home Water Leak Protection
November 5, 2020
Most homeowners are vigilant in protecting their homes from theft and fire damage, installing security cameras, smoke alarms, and outdoor lighting as high priorities. Meanwhile, flood damage from indoor plumbing issues like burst pipes remains a highly overlooked and unaddressed concern. In fact, according to recent and historical data, approximately 1 in 50 homeowners will face water damage annually, costing over $15,000 on the average insurance claim!
Water damage costs homeowners more money annually than any other kind of damage, including fire and theft. A burst pipe can release as much as 15 to 20 gallons of water into your home per minute, causing very expensive damage in just a matter of minutes. With so many different plumbing fixtures and appliances in your home, having a whole-house system designed to detect leaks and automatically shut off your water can be a very wise investment, potentially saving you thousands of dollars of loss and repairs.
Modern Leak Protection Technology With A LeakSmart System
At Save Home Heat Company, we feel that the LeakSmart system is the best product available for our customers to address water leak protection concerns. Through the use of a high quality inline water shutoff valve, remote water sensors, and a smart hub control coordinating operation, the LeakSmart system will automatically shut off your water supply in 5 seconds or less in the event that one of the strategically placed sensors detects a water leak.
Features and benefits provided by LeakSmart

Provides whole-home water leak detection with auto-shutoff of the main water supply
Ability to monitor and manage household water consumption
Top quality valves, water sensors, flow monitors, and controls
Works 24/7, even when power and internet are down
Seamless smart home and WiFi integration
System runs on highly reliable Zigbee 3.0 smart home protocol
Industry-best 5 year warranty
With a LeakSmart whole-home water leak protection system, you have the ability to monitor and even manage water usage in your home around the clock, and WiFi options allow you the convenience to check on your home whenever and wherever you are. Utilizing Zigbee 3.0 smart home technology and incorporating a self-charging backup battery, the LeakSmart system will function even when your power and internet are down, enabling it to continue monitoring and responding to water leaks, and recording and reporting your home's water usage analytics.
According to the manufacturer, having a LeakSmart system may even be able to save you money on your homeowners' insurance. We make no promises, but it's certainly worth asking your insurance agent about.
LeakSmart Offers Advanced Water Consumption Analytics
In addition to providing automatic water leak protection for your entire home through the use of a whole-house water shutoff valve, an advanced control hub, and water sensors placed in the most risky locations, the LeakSmart system offers another great feature. It can also track, monitor, and analyze water consumption in your home on a daily, weekly, and monthly basis. You have the ability to set usage limits, and you'll be notified automatically if you approach them. This gives you a heads-up that there may be an issue you're not aware of, or that you may benefit from taking a closer look at water consumption in your home. However, we're certainly NOT going to enter the debate about what's the optimal length of time for the ideal shower!
The LeakSmart system can integrate with a variety of smart home platforms such as Google Assistant, Amazon Alexa, Google Nest, and more. In the Denver-Boulder metro area, our expert plumbing team can assist you with professional installation and setup of this advanced water leak protection system. Help safeguard your home and valuable belongings, and give yourself greater peace of mind.
Denver-Boulder's Plumbing Team for LeakSmart Technology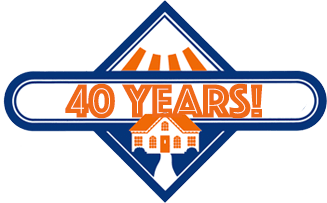 Serving Boulder-Denver area homeowners for over 40 years, our team at Save Home Heat Company is highly skilled and experienced providing a broad range of residential plumbing services. In addition to home plumbing, you can rely on our team for low-pressure, expert advice and recommendations, and high quality service for all your home electrical, heating, and cooling needs.
To schedule a free installation quote or more information about a LeakSmart system, please reach out to our friendly, helpful team today!
Please contact me to schedule a free LeakSmart install quote!