The Benefits of an Annual Plumbing Inspection
August 7, 2020
As part of our team's commitment to your whole-home comfort and convenience, Save Home Heat Company offers comprehensive plumbing inspection services to our valued customers in the Denver-Boulder metro area. Plumbing systems and fixtures all around our homes are involved in a great deal of our daily habits, chores, and practices, and thus are a big part of our daily life.
From hot and cold water for cooking, cleaning, bathing, and more, our home's plumbing systems are vital and should be inspected regularly to assure optimal performance and to help extend their service life. An experienced, skilled plumber is your best choice to provide an in-depth, comprehensive inspection. At Save Home Heat Company, our team of plumbing professionals helps keep our customers' plumbing systems running as designed, year after year.
What Does a Plumbing Inspection Cover?
With such a wide range of plumbing systems found around the average home, there are a several rooms and locations, and a broad variety of plumbing fixtures and appliances that our plumbers inspect to help identify symptoms that might require additional testing – or may require repair, sooner than later. An in-depth whole-home plumbing inspection covers kitchens, bathrooms, laundry areas, mechanical areas, outdoor plumbing/hose spigots, and all other places in your home that would benefit from having an experienced residential plumber take a look.
The purpose of a professional whole-home plumbing inspection is to provide useful information to the homeowner about the current state and condition of their home's plumbing systems, along with recommendations of items that they should be aware of and possibly take action on.
Systems and fixtures that are checked during a whole-home plumbing inspection include:

Faucets
Sinks
Drains
Showers

Bathtubs
Toilets
Water heaters
Furnace and AC drains

Garbage disposals
Laundry sink and washer connections
Sump pumps
And more
During a whole-home plumbing inspection, we look for both obvious and not-so-apparent signs of plumbing issues. A common issue that our plumbers identify are minor water leaks in a variety of locations, or evidence of an occasional leak that should be closely monitored by the homeowner. Intermittently dripping shutoff valves, or valves that no longer fully close, are not uncommon, and in some cases it makes sense to discuss replacing a crucial valve. Appliance connections and drains may also show signs of needing attention, or discussing upgrading an old flexible connector may make good sense as a preventive measure. We also look for problematic plumbing practices that might include things such as the misapplication of piping materials, an obsolete product with a poor service history, missing shutoff valves, or informing the homeowner about safety valves that make sense to consider adding to the system.
I have a question about my home's plumbing system. Please contact me!
We always check household water pressure and inspect for the presence of a whole-house pressure reducing valve (PRV) where potable city water enters your home. A PRV provides important protection against the deleterious effects that high water pressure can have on fixtures, valves, and appliances all-around your home.
A complete whole-home plumbing inspection includes checking for:
Water leaks or evidence of leaks
Evidence of backing-up drains
Proper toilet operation
Proper water and drain connections
Water heater operation
Proper sump pump operation
Proper water pressure, and the presence of a whole-house PRV
Existence and condition of water softener and/or water filtration systems
Current code-approved city water connection to sprinkler system
Any and all other household plumbing systems and fixtures
Annual Maintenance Agreements and Whole-Home Plumbing Assessments from Save Home Heat
For homeowners in the Denver-Boulder area, your plumbing systems aren't the only thing that our team at Save Home Heat Company can help you maintain. We encourage our customers to learn more about our reasonably priced annual maintenance plans that provide thorough, expert annual inspection and maintenance for your heating and cooling systems at a time when we're not buried with early-season emergency calls. In addition to also providing special discounts on repairs and installations, Save Home Heat Pro Plan customers receive professional, annual whole-home assessments of both their plumbing and their electrical systems from company specialists. Not quite as in-depth as a highly detailed whole-house plumbing inspection, but similar in many ways, these assessments are a great, affordable way for a homeowner to learn more about these vital systems, and to ask as many questions as they'd like from a trusted pro.
Expert Plumbing Support from Save Home Heat Company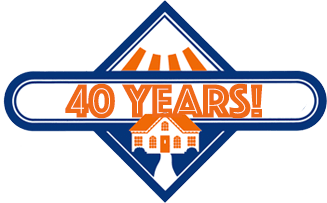 For virtually any plumbing need in and around your Denver-Boulder area home, from water heater, boiler, and faucet replacements, to kitchen and bath plumbing remodels, major and minor plumbing repairs, rerouting drains, to whole-home plumbing inspections, and more, you can depend on our team of highly skilled plumbers to fill your household plumbing needs. Please give us a call today for a dependable home plumbing service, or for help with any of our other highly-rated services. Let us show you the difference that our process will make for you and your home.
Please contact me to schedule a service call or a free installation estimate!