Professional Boiler Repair and Installation in Centennial
For over four decades, Save Home Heat Company has been performing boiler repair, installation, and annual maintenance of both standard and high efficiency boilers in Centennial, CO and surrounding Denver Metro communities. From traditional, reliable cast iron boilers that continue to be a popular option with our customers, to the latest proven innovations and highest efficiency ratings on the market, we have expertise with a wide range of hot water home heating designs. The latest in premium boilers have advanced greatly and learned much from designs of the past. Along with the established manufacturers we work with, our team's recommendations draw on our own four-plus decades of experience installing and servicing a wide variety of equipment in all efficiency ranges.
Our experience, expertise, and extensive resources allows us to make hot water heating recommendations for your home that you can rely on and that will help ensure your safety. We'll provide you with all the information you need to make a decision that you feel good about for any service or product. We think you'll appreciate our low-pressure, highly informative, friendly manner. No hype. We'll take the time to patiently answer any questions you may have and make sure you understand our explanations. Whether it's performing a professional, reliable boiler repair or helping you upgrade your hot water heating comfort and efficiency with a new boiler installation, you can expect solid results from our team.
Zoned Hot Water Heating A Key Boiler Feature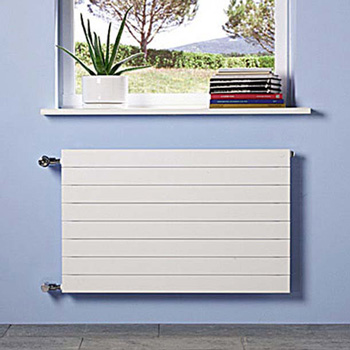 If your home is heated by hot water supplied by a boiler, you likely receive heating through baseboard heaters on the walls or via tubing installed in or underneath your floors, or maybe both. Multiple independent comfort zones throughout the home, with their own dedicated thermostats, are one of the highlights of having a hydronic home heating system powered by a boiler. Boilers can also provide heat through a variety of other means, including a variety of radiators, among other options.
Remodels & Upgrades
If you're considering a basement finish, are getting ready to remodel parts of your home, or want to upgrade older hot water baseboards or radiators, our team can help. For distributing hot water heat, we're very experienced installing standard and high performance baseboard heaters, traditional, classic style and modern radiators ( even radiant towel warmers!), in-floor radiant tubing, and even special application fan convectors. You can rely on our team to properly match the right heating product with your needs and any room in your Centennial home.
Standard Efficiency Boilers
Efficiencies ranging from 83–85%
Basic and reliable design
Price conscious choice
Lower maintenance costs
More basic installation
High Efficiency Boilers
Efficiencies ranging from 93–96%
Modulating gas output for most efficient performance
Eligible for rebates (when available)
Sealed combustion operation—uses outdoor air for the combustion process
Quiet operation
We Expertly Service All Brands!
Enjoy Plentiful Domestic Hot Water From Your Boiler!
In addition to heating your home, boiler systems can also heat your domestic water. Many of our boilers customers opt for the popular indirect-fired water heater option. An indirect-fired water heater is a well-insulated tank that includes a built-in high efficiency heat exchanger, and is heated by your boiler as opposed to having its own system of burners and flue piping. These products have very high recovery rates (far outperforming standard gas and electric water heaters) and operate at the same efficiency as your boiler, and come with great warranties from reputable manufacturers.
A different type of boiler design, known as a 'combination boiler,' incorporates a built-in heat exchanger specifically for this purpose, in proper applications providing ample amounts of hot water without sacrificing extra floorspace for a separate hot water tank. Great for applications where square footage is at a premium, and when hot water isn't needed consistently.
Boiler Repair, Maintenance, and Replacement Expertise in Centennial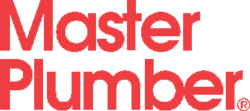 There are many factors to weigh when considering repair versus replacing your boiler. From how many years you anticipate remaining in your current home, how much you currently spend on heating, your system's service history, to your budget, it may or may not make sense to upgrade your hot water heating system. Add to that potential high efficiency equipment incentives from manufacturers and utility companies, comfort considerations and changing needs, it becomes clear that having the support of a highly experienced plumbing team can make a huge difference for you.
Whether you're in need of expert repair or maintenance for your existing boiler, or if you'd like to explore replacement options, or even upgrades to your heat delivery system, Save Home Heat Company is here to help. Call us today for more information, to schedule service, or to arrange for a free, low-pressure boiler install quote for your home in Centennial.
Our Complete Line of Quality Home Services Includes:
AC Repair, Maintenance, and Installation – Ductless & Central Systems
Furnace, Boiler, and Heat Pump Repair, Maintenance, and Installations
Hot Water Baseboard and Radiant Floor Heating System Service & Installation
Household Plumbing Services
Complete Residential Electrical Services
Central Indoor Air Quality (IAQ) Products
Water Heater Repairs & Installation – Standard, High Recovery, Tankless, and more