Boiler Replacement and Repair in Boulder
Call Save Home Heat Company when you need reliable, expert repairs, maintenance, or replacement of your home's central hot water boiler. We have been serving the home comfort needs of many families in the city of Boulder and surrounding Boulder County communities since 1979. For all of these 40 years we have remained locally owned and operated, with a strong commitment to the complete satisfaction of every person that gives us the opportunity to work in their home.
We maintain a long-term A+ rating with the Denver-Boulder Better Business Bureau and many other consumer advocacy groups. Our team strives to be highly responsive to our customers, and we do our very best to make sure that they are all fully pleased with our work. Our experience, expertise, and resources to accurately and thoroughly address your heating needs are unsurpassed.
Our company is known for:
Friendly, personal service
Our valuable knowledge, experience, and expertise
Offering a broad range of high quality equipment options
Using high quality, manufacturer-approved repair parts
Performing our work in an efficient, meticulous manner
Providing thorough, detailed annual boiler maintenance to help enure your safety, maintain optimum efficiency, and extend equipment life
Treating our customers and their homes with total respect
Following up with our customers after the completion of every job, to make sure they are 100% satisfied
Dependable Boiler Repair and Installation Services
Save Home Heat Company is fully equipped to accurately and efficiently diagnose your heating problems and offer professional recommendations. Our technicians are fully trained in using state-of-the-art diagnostic and testing tools. Whether it's assessing a no-heat problem or performing an annual tune-up and safety inspection of your boiler, you can count on our highly skilled techs and plumbers to do the job right.
We stock a wide variety of boiler parts on our service vans and in our local warehouse and have an extensive, established network of suppliers and factory support to fully support your heating and hot water needs. If an existing boiler has plenty of life left in it and a repair can be performed for a reasonable price, we'll provide you a firm quote and will promptly proceed with repairs as soon as you give us the word. Your repair will be performed with great care, and the system will be fully tested when we're done.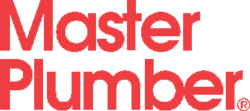 If your boiler needs extensive, costly repairs, and variables such as safety, age, or the unit's general condition indicate taking a step back before proceeding, we're prepared to have the potentially uncomfortable conversation with you about considering new equipment. We understand that replacing a boiler is not a minor expense, and we'll take the time to fully inform you of our findings, answer all your questions, and discuss all options in a low pressure, informative manner. Our technician's goal is NOT to make a sale. Your best interests are always the primary guide in all our interactions with you. We listen carefully to your input and present options that our team feels make sense for you to consider. We're not satisfied unless we've provided ample information and answered all your questions so that you can make a decision on how to proceed that you are comfortable with.
You can trust our repair technicians to: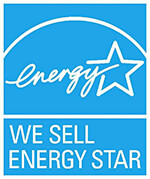 Arrive promptly for your appointment in a clean, well-marked company vehicle
Be courteous and respectful to you and your home
Accurately diagnosis your heating problem
Perform repairs efficiently and with great attention to detail
Work in full accordance with manufacturer recommended procedures and local code
Meticulously clean up after he or she is done working
Provide complete, clear documentation of work performed
Walk you thru the work that was performed, and to gladly answer all your questions
We Expertly Service All Brands!
High Quality Boiler Replacements in Boulder
Save Home Heat Company offers a broad range of replacement boiler options that will suit the needs of virtually any family, and be the ideal fit for any home we're inspecting. Our boiler line represents several different manufacturers, covering the complete range of residential applications. Energy efficiencies of new boilers range from approximately 80% to 95% AFUE. Cast iron, bronze, and stainless steel material, compact wall-hung designs, sealed combustion venting, and self-adjusting, modulating heat output are some of the features available in new equipment. We install lots of boilers from the complete range of our offerings, from more basic, moderate systems, to the most advanced, to some of the most efficient products available. You can count on our experience when it comes to recommending equipment that you can rely on.
Baseboards, Radiators, Remodels & More, Oh My!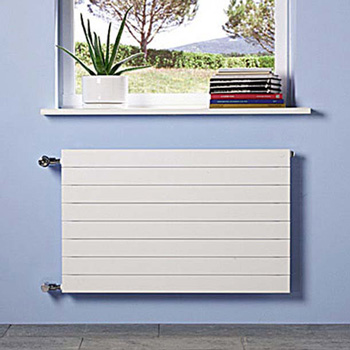 It's not the Land of Oz, but the things that can be accomplished with a central hot water boiler are impressive, nonetheless. Standard and high-output baseboard heaters, classic and modern style radiators – hydronic towel warmers! – in-floor radiant heating, hydronic fan convectors, and high-performance indirect-fired water heaters (supplying nearly limitless hot water) are all options that can be installed with a properly sized, quality hot water boiler.
Call us to upgrade existing heaters, or to help out on a basement finish, a remodel project, or even an addition to your home. We'll perform accurate heat load calculations for the new areas and the entire home. If your existing boiler has the heating capacity to handle your new living space, we can handle all the expansion work, making sure every room will be heated properly, with comfort in the new areas controlled by independent new thermostats. If a replacement boiler, or a new system is needed, we'll offer all potential solutions that make sense to consider, and patiently answer all your questions fully, so you can make an informed decision on how to proceed. You can trust our team to expertly assist you with 'all things hot water!'
Plentiful Domestic Hot Water From Your Boiler!
Your boiler can be used to heat your hot water, too. The most popular option for our boiler customers in Boulder is an indirect-fired water heater. Indirect-fired water heaters are heated by your boiler by means of a high efficiency heat exchanger inside the tank, instead of having their own burners and flue pipe like a conventional gas water heater. Indirect water heaters are well-insulated, operate at the same efficiency as your boiler, and boast very high recovery rates. They also have great warranties.
Another type of boiler design is called a 'combination boiler,' which features the ability to heat your home and also provide domestic hot water from a single piece of equipment. Great when floorspace is tight, and a great high efficiency option when matched properly with a home's hot water demand.
Top Boiler Repair and Replacement in Boulder
At Save Home Heat Company, we've been in it for the long haul for 40 years now, and though we feel we're already the top choice for a heating contractor in the Boulder area, we continue to strive to improve the quality of our services on a daily basis. We understand that we have to earn your trust and your future business every time you hire us to work in your home. Our promise to you is that we will continue to work hard to try to exceed your expectations every day, and we will always place your best interests foremost in our relationship with you. Please keep us in mind for any of your heating and cooling, hot water, plumbing and electrical needs.
Our Complete Line of Quality Home Services Includes:
AC Repair, Maintenance, and Installation – Ductless & Central Systems
Furnace, Boiler, and Heat Pump Repair, Maintenance, and Installations
Hot Water Baseboard and Radiant Floor Heating System Service & Installation
Household Plumbing Services
Complete Residential Electrical Services
Central Indoor Air Quality (IAQ) Products
Water Heater Repairs & Installation – Standard, High Recovery, Tankless, and more