Trusted Boiler Replacement and Repair in Broomfield
Residents can rely on Save Home Heat Company to professionally assist with any boiler replacement and repair in Broomfield. We've been serving the Broomfield County area since long before the county officially came into existence. We're very familiar with the homes and heating systems that are common in your area.
We're known for:
Being highly skilled and very knowledgeable with hot water heating systems
Communicating clearly with our customers
Providing prompt, professional service
Performing efficient, meticulous installations, annual maintenance, and repairs
Being highly responsive to our customers
Following up with our customers to make sure they are happy with our work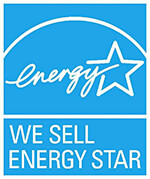 Give us a call for your annual boiler maintenance, repairs, or to talk with us about upgrading your boiler system if now is the time to take a closer look at new equipment. We'll show you the difference that our highly customer-focused process will make for you and your home.
Prompt, Reliable Boiler Repairs in Broomfield
Your Save Home Heat Company boiler repair specialist will efficiently assess your heating issues, clearly inform you of our findings and recommendations, fully answer any questions you have, and quote you a firm price to perform manufacturer-approved, accurate repairs on your system. We have a good inventory of boiler parts in our repair fleet and in our warehouse, and we have an established network of supply houses and manufacturer representatives that we can turn to for less common or specialty repair part needs. When you give us the go-ahead, repairs will be performed as soon as possible, promptly and carefully, and we'll fully test your system and check our work after we're done. Your safey is our number one priority.
Rely on us to:
Arrive on time for your appointment
Keep you informed throughout the process
Use state-of-the-art diagnostic tools and quality repair parts
Work efficiently and meticulously
Thoroughly clean up our workspace when we're done
Make sure you're pleased with our work
We Expertly Service All Brands!
Meticulous Boiler Replacement and Installation in Broomfield
If repairs to an existing boiler are very costly, or the unit has grown too unreliable or inefficient, we're prepared to discuss your boiler replacement options. Replacement residential hot water boilers are available in a wide variety of efficiencies and designs to suit many different home heating applications and budgets.
Our team has decades of experience matching homes and families with heating equipment that makes the most sense for their unique situations. We'll present options, answer all your questions, and make sure you're equipped to make an informed decision. There will be no pressure applied when we quote you a new boiler. Our goal is to have you as a happy customer, now and in the future.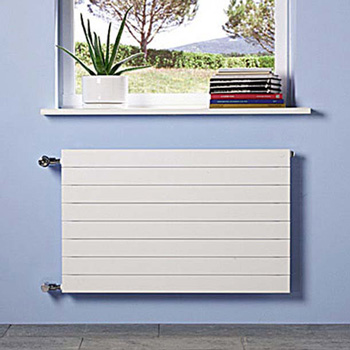 Remodels, In-Floor Heat, Baseboards and Radiator Upgrades
If you're thinking about radiant-floor heating or upgrading some old baseboards or rusty old radiators, you've come to the right place. Save Home Heat Company is well equipped to help you out with these and other hot water heating products. Our plumbing team is very experienced installing radiant in-floor tubing, standard and high-output baseboards, a variety of classic and modern style radiators, and more.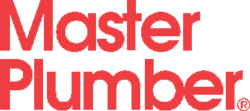 We'd be glad to look at plans for a basement finish, remodel, or an addition that you may be considering. We'll run accurate heat load calculations to make to make sure every room will receive the right amount of heat, and to see if your existing boiler can handle the new living space (a best case scenario!). If it's necessary to upgrade your existing boiler, or consider different heating solutions, you can trust our team to provide any options in an informative, low pressure manner, so that you can make informed decisions that you feel good about.
Plentiful Domestic Hot Water With Boilers!
Another capability that your boiler can afford is effectively heating your domestic hot water. An option that is very popular with our customers in Broomfield and beyond is an indirect-fired water heater. Indirect-fired water heaters are heated by your boiler instead of having their own system of burners and flue pipe, and are very well insulated. Because indirect water heaters operate at the same efficiency and BTU input as your boiler, they supply very high hot water recovery rates, far outperforming standard gas and electric tanks. The also come backed by great warranties from reputable manufacturers.
Certain models of boilers, known as 'combination boiler,' in addition to heating your home, also have a built-in heat exchanger just for the purpose of producing domestic hot water. Combo. boilers have high efficiency ratings and are frugal on floorspace. Properly matched with home's hot water demand, these are a boiler option well worth learning more about.
High Quality Boiler Replacement and Repair in Broomfield
You can trust Save Home Heat Company to go the extra mile to make sure that your boiler and central hot water heating system is functioning at its best. We perform reliable, professional repairs and annual maintenance, and high-quality boiler replacements for many homeowners in Broomfield and surrounding communities. You can also call us for all your electrical, plumbing, indoor air quality, and cooling needs. We are highly focused on making sure our customers are 100% satisfied with our work, and we hope you'll give us the opportunity to serve you.
Our Complete Line of Quality Home Services Includes: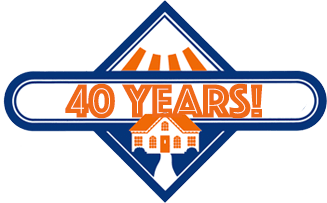 AC Repair, Maintenance, and Installation – Ductless & Central Systems
Furnace, Boiler, and Heat Pump Repair, Maintenance, and Installations
Hot Water Baseboard and Radiant Floor Heating System Service & Installation
Household Plumbing Services
Complete Residential Electrical Services
Central Indoor Air Quality (IAQ) Products
Water Heater Repairs & Installation – Standard, High Recovery, Tankless, and more