Experienced Boiler Repair and Replacement in Cherry Hills Village
With more than 40 years of experience servicing and installing standard and high efficiency boilers, Save Home Heat Company is a highly reputable choice for boiler maintenance, repair and replacement in Cherry Hills Village, CO. Our expert plumbing department has extensive experience with both long-established cast iron boilers, as well as proven, state-of-the-art high efficiency designs.
Our team brings a wealth of expertise to each boiler installation and service call. Regardless of the reason we've been called out to your home, you can count on personalized, professional, customer-focused service. Our philosophy is rooted in providing our customers with ample amounts of information in a low-pressure, friendly manner, enabling them to make informed decisions that they'll feel good about, now and in the future.

From performing a prompt boiler repair or detailed annual maintenance, ensuring your safety, to helping you find the right boiler replacement, Save Home Heat Company is your team of choice for hot water heating in Cherry Hills Village.
Hot Water Heat Comfort Zones Around Your Home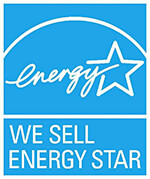 If your home is heated by a hot water boiler, you most likely receive heating through baseboard heaters on the walls, and possibly also via tubing installed in or below your floors, or maybe both. Multiple independent heating zones throughout the home, with dedicated thermostats, are one of the highlights of having a hydronic home heating system powered by a boiler. Boilers can also be used to provide heat by a variety of other means, including a variety of radiators, among other options.
Remodels & Upgrades For Your Hot Water Heating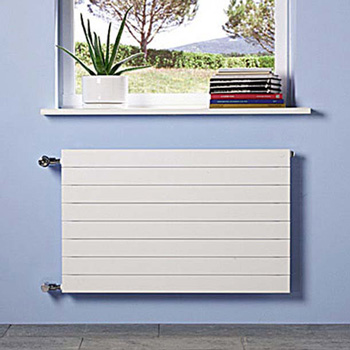 If you are planning a remodeling project in your home, considering a basement finish, or are interested in upgrading your old hot water baseboards or radiators, our team is glad to provide expert assistance. We can present you with a range of options including a wide variety of traditional and modern style radiators (and even radiant towel warmers!), as well as high performance and standard baseboards, fan convectors, and in-floor radiant tubing. Each of these options can be attached to an existing boiler as an independently controlled temperature zone.
If you're considering a boiler replacement at the same time, we can help you find the right fit for your home, and also help you decide on whatever hot water heating delivery methods make the most sense for your applications. You can trust our experienced team to ensure your hot water heating system can keep each room and area in your home sufficiently heated throughout our cold winters.
Standard Efficiency Boilers
Efficiencies ranging from 83–85%
Basic and reliable design
Price conscious choice
Lower maintenance costs
More basic installation
High Efficiency Boilers
Efficiencies ranging from 93–96%
Modulating gas output for most efficient performance
Eligible for rebates (when available)
Sealed combustion operation—uses outdoor air for the combustion process
Quiet operation
We Expertly Service All Brands!
Enjoy Domestic Hot Water From Your Boiler!
Not only can your boiler heat your home, it can also be employed to heat your domestic hot water!
A popular option with our customers in Cherry Hills Village and the Metro Area is an indirect-fired water heater. These unique, well-insulated tanks can be installed as a separate zone connected to an existing or new central boiler. An indirect water heater has a built-in high efficiency heat exchanger which gets its heat from and operates at the same efficiency as the boiler. Indirect-fired water heaters provide very high hot recovery rates, far outperforming standard gas and electric water heaters.
Another boiler model known as a 'combination boiler' has an on-demand heat exchanger built into the boiler, and can supply ample amounts of hot water in proper applications. Combo. boilers are great for cases where floorspace is at a premium, and when hot water is not used consistently.
Top-Rated Boiler Installation, Repair, and Maintenance in Cherry Hills Village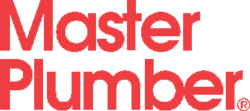 From providing efficient and reliable boiler repair and annual maintenance, to performing highly experienced and customer-focused boiler replacements, Save Home Heat Company is a great choice for hot water heating services in Cherry Hills Village. When considering a new boiler or replacement hot water heating product for your home, and also for maintenance and repairs, it pays to have an experienced team on your side. From how many years you plan on staying in your home and how much it currently costs to heat your home during the winters, to your replacement budget, utility incentives, hot water needs and more, we take into consideration a wide range of factors when recommending services and products for your home. This allows us to assist you in making a decision that is right for your unique needs and situation.
If you're in need of a boiler repair or routine maintenance, or would like to learn more about replacement boiler options, or even heat delivery upgrades, we're here to put our experience and expertise to work for you. Please call our plumbing department today to schedule service or a free, no obligation, low-pressure boiler replacement quote.
Our Complete Line of Quality Home Services Includes:
AC Repair, Maintenance, and Installation – Ductless & Central Systems
Furnace, Boiler, and Heat Pump Repair, Maintenance, and Installations
Hot Water Baseboard and Radiant Floor Heating System Service & Installation
Household Plumbing Services
Complete Residential Electrical Services
Central Indoor Air Quality (IAQ) Products
Water Heater Repairs & Installation – Standard, High Recovery, Tankless, and more