Littleton's Boiler Repair and Replacement Professionals
Save Home Heat Company provides professional boiler and hot water heat services to homeowners in Littleton, CO and surrounding Arapahoe County communities. We have been in business for 40 years, and pride ourselves on our commitment to complete honesty and achieving 100% customer satisfaction.
Our experience and expertise servicing and installing residential boilers is virtually unparalleled in our area, and our knowledge of the full range of residential systems and new equipment is equally strong.

We maintain a long-term A+ rating with the Denver-Boulder Better Business Bureau and many other consumer advocacy groups. You can rely on our team to provide you high-quality service in all your interactions with our company, and to do our very best to earn your trust and your future business.
Our strong reputation is based on: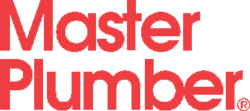 A business model that always puts our customer's best interests foremost
Communicating clearly and reliably with our customers
Our many years of providing consistent, quality service
Our extensive knowledge and experience installing, maintaining, and repairing a broad range of standard and high efficiency equipment
Our ability to solve a wide variety of home comfort issues
Using high quality repair parts and offering high quality equipment
Offering advice and recommendations to our customers in a friendly, informative, low-pressure manner
Quality Boiler Replacement and Installation in Littleton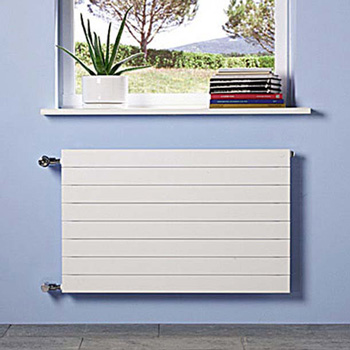 Save Home Heat Company represents several different quality boiler manufacturers, which provides us the flexibility to offer you equipment options that we feel are the best fit for your home and your unique situation. Our boiler line features cast iron, stainless steel, and bronze boilers, some of which can be hung on a wall and vented straight to the outdoors. Efficiency ratings range from approximately 80% AFUE to high-end boilers in the 95% AFUE range. Self-adjusting, modulating heat output – great for our varying weather! – and sealed combustion venting are some of the features that are popular with many of our customers.
Baseboard and Radiator Remodels, Upgrades, and More!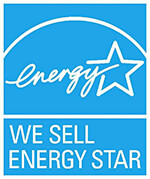 Save Home Heat Company also specializes in all the heat distribution options that boiler systems make possible. Standard and high-output baseboard heaters, classic style and sleek modern radiators, and radiant in-floor hot water heat are just some of the ways we can assist you with upgrades to your existing system, or when expanding your living space.
Our plumbing team is very experienced with basement finishes, remodels, and even home additions. You can rely on us to make sure each new room will receive plenty of heat to keep you comfortable during the winter months, and also to make sure your boiler will be up to the new demand. We run accurate heat load calculations, so if your existing boiler is not large enough to handle the job, we'll know ahead of time and will be able to discuss potential heating solutions in an informative, low-pressure manner. Our goal is to assist you in making informed decisions that you'll feel good about, now and for many years to come. No sales hype or hidden agendas, ever.
our technicians and plumbers will:
Arrive at your home in a clean, well-marked company vehicle
Be presentable and conduct themselves in a courteous, professional manner at all times
Work efficiently, and with great attention to detail
Keep you informed of progress and fully walk you through the job once work is completed
Clean up their workspace thoroughly before leaving your home
Provide you full documentation of all work performed and any new equipment installed
We Expertly Service All Brands!
Boiler Repair Services in Littleton
Save Home Heat Company's service team is highly qualified to diagnose and repair problems with residential boilers and hot water heating systems. Will also provide thorough annual maintenance services. Our technicians use state-of-the-art diagnostic tools and are fully trained to efficiently get to the root of your heating issues. Our recommendations are based on many years of experience, along with regular, ongoing training in new equipment and service procedures. We will quote you a firm price for repairs, and won't proceed until you give us the word. We'll take the time to patiently and gladly answer all your questions, so you can make an informed decision. We have a well-stocked service fleet and local warehouse, and our resources for obtaining parts for many brands are reliable and well-established. You can trust that we'll do our very best to get your system back up and running as soon as possible.
If a boiler that has plenty of serviceable life remaining can be repaired for a reasonable cost, that's a best-case scenario for all parties. The goal of our service technician is NOT to sell you a new boiler, but if we feel that it's unwise for you to pour a large amount of money into an aging, inefficient, unreliable system that was once a great workhorse, we'll tell you in a frank, honest fashion. We're glad to prepare any repair and replacement quotes you'd like to see, and we'll provide ample information so that you can feel comfortable in how you decide to move forward. High pressure is simply not part of our company DNA.
Plentiful Domestic Hot Water From Your Boiler!
Your boiler can do even more than just heat your home—it can also provide efficient, reliable, bountiful amounts of domestic hot water. Many of our boiler customers enjoy the benefits of an indirect-fired water heater as a performance and efficiency upgrade to a conventional water heater. An indirect-fired water heater is a durable, well insulated tank that contains a high efficiency internal heat exchanger, which heats your hot water by means of the boiler. With no burners or flue pipe, the indirect water heater is heated by the full BTU capacity and at the same efficiency as the boiler. The result is very high hot water recovery rates, far outperforming standard gas and electric water heaters! Indirect-fired water heaters come backed by very strong warranties, from established, reputable manufacturers.
Another type of boiler design, called a 'combination boiler,' is designed to provide both high efficiency home heating and domestic hot water from the same piece of equipment, saving valuable floorspace and operating similarly to a tankless water heater for domestic hot water production. A great high efficiency heating option when properly matched with household hot water needs.
Reliable, Quality Boiler Services for Littleton Homes
Call Save Home Heat Company today for any of your boiler and hot water heater needs. From annual maintenance to repairs, boiler replacement, or upgrading, expanding, or remodeling your current boiler system. Our highly skilled technicians and plumbers will provide you the professional service and personalized care that you want for your home. We strive to exceed our customers' expectations in all our interactions and will do your best to earn your trust and your future business when you give us the opportunity to work for you. We can also help with any of your home electrical, domestic plumbing, air quality products, and cooling needs. Please give us a call and see the difference that our highly customer-focused process will make for you and your home.
Our Complete Line of Quality Home Services Includes:
AC Repair, Maintenance, and Installation – Ductless & Central Systems
Furnace, Boiler, and Heat Pump Repair, Maintenance, and Installations
Hot Water Baseboard and Radiant Floor Heating System Service & Installation
Household Plumbing Services
Complete Residential Electrical Services
Central Indoor Air Quality (IAQ) Products
Water Heater Repairs & Installation – Standard, High Recovery, Tankless, and more