Efficient Boiler Repairs and Replacements in Louisville
Save Home Heat Company has been serving the boiler replacement, repair, and service needs of homeowners in Louisville, CO and surrounding Boulder County and Broomfield County communities since 1979. We maintain a long term A+ rating with the BBB and other consumer platforms, and we remain strongly committed to providing you with high quality, professional service every time you hire us to work in your home.
Central hot water boilers are one of our specialties. We have four decades of experience installing, maintaining and repairing virtually all brands and designs of residential hot water heating systems. We know what works and what to avoid. Our team can recommend high-quality replacement equipment that's a great fit for your you and your home, and perform expert repairs on existing boilers that have lots of life remaining.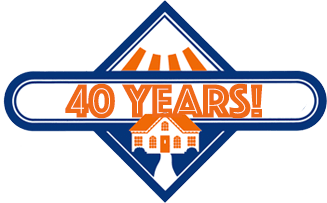 We're known for:
Being comfort specialists
Having highly skilled, courteous technicians and plumbers
Performing thorough, detailed annual boiler maintenance to help enure your safety, maintain optimum efficiency, and extend equipment life
Presenting our findings and recommendations in a friendly, low-pressure manner
Providing our customers with ample information so they can make informed decisions
Representing quality manufacturers
Professional Louisville Boiler Replacement Services
If now is the time to have a new boiler installed in your home, Save Home Heat Company offers a complete range of options for you to consider, so that we can find the best fit for your unique situation. Our boiler line includes cast iron, stainless steel, and bronze equipment, with both conventional floor models, as well as compact wall-hung units. Efficiencies range from about 80% to 95% AFUE, and some of our most popular boilers feature sealed combustion venting and self-adjusting, modulating heat output, a great option for our Colorado winters that bring such widely varying weather conditions and temperatures.
Upgrades and Remodels for Baseboards, Radiators and More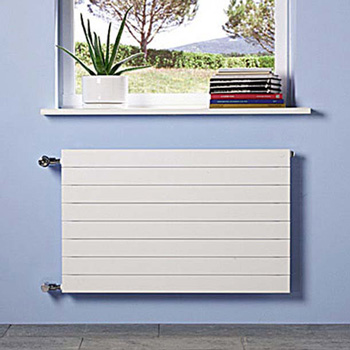 If you're thinking about upgrading older baseboard heaters or radiators, or maybe have a basement finish, remodel, or even an addition to your home in mind, turn to Save Home Heat Company for expert recommendations on a wide variety of ways that you can heat your home with hot water. How about radiant floor heat, classic style or modern wall-mounted radiators, or even a hydronic towel warmer, for starters? You can even connect a high performance indirect-fired water heater to your boiler.
When adding new finished space to your home, you can count on our team to perform accurate heat load calculations to make sure each room is delievered the right amount of heat, and also to make sure your existing boiler can handle the additional load. If a boiler upgrade, or a different heating solution is indicated, we'll take the time to present any heating options we feel make sense to consider in a low-pressure, informative manner. We'll listen to you carefully, and patiently and fully answer all your questions so you can make decisions about your home's comfort system that you'll feel good about now and for many years to come. No hype, no sales agenda, focused squarely on your best interests.
Our highly skilled technicians and plumbers will: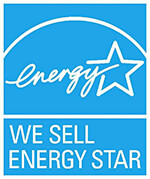 Arrive in a clean, well-marked company vehicle
Conduct themselves in a professional, courteous manner
Communicate clearly and keep you fully informed of their findings and progress
Perform your work efficiently and meticulously
Leave their work area cleaner than they found it
Provide clear documentation on work performed and equipment installed
Walk you through our work and gladly answer any of your questions
We Expertly Service All Brands!
Accurate Boiler Repair Services in Louisville
Save Home Heat Company will expertly diagnose your boiler issues and get your hot water heating system back up and running promptly and properly. We use state-of-the-art diagnostic tools and only manufacturer-approved repair parts. Our team is fully trained to serve your repair and maintenance needs. We stock many common boiler parts in our service fleet and our warehouse and have an extensive, established network of suppliers and manufacturer representatives to support our team and your heating system.
If a repair can be performed for a reasonable price, and your boiler has plenty of serviceable life left in it, we'll provide you a firm quote to get it back up and running asap. We won't proceed until you give us the word. If other variables such as poor service history, questionable safety, or very expensive repairs dictate that we also discuss the possibilities of replacement versus repairs, that conversation will be conducted in a low-pressure, informative fashion. Fully informing you of all options that make sense to consider, and answering all your questions, are how we do business. We're not happy unless you can make a decision that you comfortable with.
Plentiful Domestic Hot Water From Your Boiler!
In addition to being able to effectively heat your home, boiler systems can also be employed to provide plentiful hot water. An option that is very popular with our boiler customers is an indirect-fired water heater. Indirect-fired water heaters, also known as sidearm tanks, have a built-in high efficiency heat exchanger and are heated by your boiler as opposed to having its own system of burners and flue pipe. Heated by the BTU input and at the efficiency of your boiler, these unique, proven, quality water heaters produce very high hot water recovery rates, far outperforming standard gas and electric water heaters. With some of our customers, it's been commented that these products produce nearly limitless hot water! Indirect water heaters come backed by excellent, long term warranties from trusted manufacturers.
A type of high efficiency boiler design known as a 'combination boiler' features the ability to heat your home and also produce domestic hot water from a single piece of equipment. Combo. boilers work just like a conventional boiler for heating your home. In addition, incorporating a dedicated internal heat exchanger for domestic hot water, they also work similarly to a tankless water heater for producing hot water for cleaning, showering, and other household hot water needs. A great boiler option for conserving valuable floorspace, when proerly matched with both a home's heating and domestic hot water demand, a combination boiler could be the right solution for you.
Dependable Boiler Repair and Installation for Louisville Homes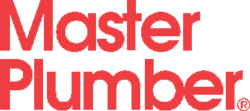 Save Home Heat Company is dedicated to earning your trust and your future business every time we work for you. We'll do our very best to exceed your expectations, and provide the highest level of professional, personal service when you call us. As we enter our fifth decade serving the heating, cooling, plumbing, and electrical needs of Louisville homeowners, we ask you to please give us a try and see the difference that our highly customer-focused process will make for you and your home. We think you'll be glad you did!
Our Complete Line of Quality Home Services Includes:
AC Repair, Maintenance, and Installation – Ductless & Central Systems
Furnace, Boiler, and Heat Pump Repair, Maintenance, and Installations
Hot Water Baseboard and Radiant Floor Heating System Service & Installation
Household Plumbing Services
Complete Residential Electrical Services
Central Indoor Air Quality (IAQ) Products
Water Heater Repairs & Installation – Standard, High Recovery, Tankless, and more