Arvada Boiler Repair Professionals
At Save Home Heat Company, we're dedicated to offering quality boiler replacement, maintenance, and repair services to the residents of Arvada, CO. We've been providing a broad range of professional home comfort services to your community for over 40 years, and you can count on our long-term commitment to excellence and customer service to make sure your job is done right and that you're happy with our work. We maintain an A+ rating with the Denver-Boulder Better Business Bureau, among many other consumer advocacy groups, and continue to place customer satisfaction as our top priority.
We're known for:
Being home comfort specialists
Having highly skilled plumbers
Offering a variety of energy-saving options in a low pressure fashion
Having extensive resources to obtain repair parts as quickly as possible
Performing thorough, detailed annual boiler maintenance to help enure your safety, maintain optimum efficiency, and extend equipment life
Working efficiently and meticulously
Our friendly, helpful office staff
Trusted Boiler Replacement and Repair
Our experienced, knowledgeable team will make sure that your boiler replacement or repair in Arvada is assessed thoroughly and professionally. Our recommendations will be based on what we feel is in your best interests, and your valuable input will be taken into account in the process. If it makes sense to repair an existing boiler, we'll review our findings, recommendations, and the cost with you before proceeding. You'll make the final decision. If the age or condition of an existing boiler is such that costly repairs don't make sense to consider, we'll patiently review boiler replacement options with you so that you can make an informed decision on the next course of action. We will not pressure you, high-pressure sales is not part of our company DNA. We also provide expert, detailed annual safety inspections on tune-ups for all boilers.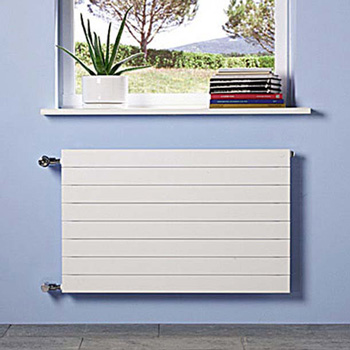 Quality Boiler Replacement and Installation
If a new boiler is in the cards for you, Save Home Heat Company offers a wide variety of efficiencies and designs to suit virtually any residential application. New boiler efficiencies range from approximately 80% AFUE all the way up to 95% AFUE, featuring cast iron, stainless steel or bronze boiler sections, depending on the manufacturer and design. Compact, wall-hung units are available, along with modulating heat output (ideal for our varying Front Range weather!) with sealed combustion venting on high end models.
Standard Efficiency Boilers
Efficiencies ranging from 83–85%
Basic and reliable design
Price conscious choice
Lower maintenance costs
More basic installation
High Efficiency Boilers
Efficiencies ranging from 93–96%
Modulating gas output for most efficient performance
Eligible for rebates (when available)
Sealed combustion operation—uses outdoor air for the combustion process
Quiet operation
We Expertly Service All Brands!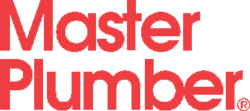 Hot Water Heating Upgrades, Remodels, Baseboards & More in Arvada
If you're planning a basement finish, remodel, or even adding on to your home, our highly experienced plumbing team can help you match your new living areas with a variety of ways to deliver heat from your boiler. These include radiant floor heating, standard and high output baseboard heaters, a wide variety of classic and modern style radiator products (including radiant towel warmers!), and more. If your existing boiler has the heating capacity to handle the new finished areas, simply adding new zones with their own independent thermostats is a lot better option than having to install a new central heater. You can count on our team to perform accurate heat load calculations, and ensure that you'll have enough heat when and where you need it the most!
Abundant Domestic Hot Water From Your Boiler!
In addition to heating your home, your boiler can also effectively heat your domestic hot water. Very popular with many of our customers is the indirect-fired water heater option. Also known as an indirect water heater or a sidearm tank, an indirect-fired water heater is a well insulated tank that has a highly efficient heat exchanger built into it. Indirect-fired water heaters are heated by the boiler instead of having their own burners and flue pipe system. Some distinct advantages of these systems are very high recovery rates, great warranties, and opeating at the same efficiency as your boiler.
A different type of boiler design, known as a 'combination boiler,' in addition to heating the home, also has a built-in heat exchanger dedicated to providing domestic hot water, on demand. This is a great, high efficiency boiler option worth considering when floorspace is tight, and/or when the boiler's capabilities can be properly matched with hot water demand.
Efficient Boiler Services in Arvada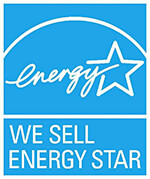 Save Home Heat Company is the contractor you can rely on to take complete care of the hot water central heating needs of your home and provide prompt, responsive service whenever you reach out to us. In addition to your heating and hot water needs in Arvada, please keep us in mind for expert home electrical, domestic plumbing, air quality, and cooling services, as well. We'll do our very best to exceed your expectations and earn your trust and future business every time you give us the opportunity to work in your home.
Please call our team today for more information or for a free installation quote for a boiler replacement, service, or related product in Arvada.
Our Complete Line of Quality Home Services Includes:
AC Repair, Maintenance, and Installation – Ductless & Central Systems
Furnace, Boiler, and Heat Pump Repair, Maintenance, and Installations
Hot Water Baseboard and Radiant Floor Heating System Service & Installation
Household Plumbing Services
Complete Residential Electrical Services
Central Indoor Air Quality (IAQ) Products
Water Heater Repairs & Installation – Standard, High Recovery, Tankless, and more