Expert Boiler Replacement and Repair in Lakewood
Save Home Heat Company wants to remove the hassle from your boiler replacement or repair job in Lakewood, CO by providing professional service that you can rely on. We have been serving the hot water home heating needs of homeowners in Lakewood and surrounding Jefferson County communities since 1979, and have maintained a long-term A+ rating with the Boulder-Denver Better Business Bureau and many other consumer groups. More importantly, we have a strong daily commitment to making sure that our customers are 100% satisfied with the work we perform for them.
We have a reputation for:
Our ability to solve a wide variety of home comfort issues
Highly skilled, courteous service technicians
Our decades of experience and expertise installing and repairing high efficiency and standard design boilers
Performing thorough, detailed annual boiler maintenance to help enure your safety, maintain optimum efficiency, and extend equipment life
Being very responsive to our customers
Servicing virtually all makes and models of boilers
Efficient Boiler Repairs in Lakewood
If your home boiler system in Lakewood is having issues, Save Home Heat Company is prepared to efficiently and accurately diagnose the cause of the problem and provide a firm quote to complete repairs. Our team is experienced enough to determine if a unit is worth repairing, or if the age or condition – or repairs costs – are such that it makes sense to consider other options before deciding how to proceed. If your boiler has plenty of life left in it, and it isn't nickel-and-diming your wallet to death, then our recommendations will absolutely reflect that fact. Our technicians will never pressure on you to replace a piece of equipment unless it is unsafe or dangerous for you to continue using the current system. The best case scenario for us would be you calling to schedule thorough annual maintenance on a heater that has lots of life remaining.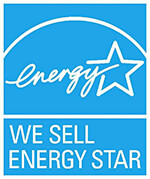 After you have given our technician the go-ahead to perform repairs on your boiler, our team will make completing your job a top priority. We stock many boiler parts on our service vans and in our local warehouse, and we have extensive resources for obtaining specialty OEM parts.
We'll get your system back to normal operation as soon as possible, and we'll make sure to fully test and inspect our work after we're done.
Our customers trust us to:
Communicate clearly and cleanly
Provide honest, informed advice
Use high quality, manufacturer-approved repair parts
Work efficiently and meticulously
Leave our work area cleaner than we found it when we arrived
Provide complete documentation of our work
Make sure they're 100% happy with our work
We Expertly Service All Brands!
High Quality Lakewood Boiler Replacement and Installation
Save Home Heat Company can provide you with a high-quality central boiler that you will be able to rely on for many years to come in your Lakewood home. Our broad boiler product line features several established, reputable, quality manufacturers, and designs and features to suit virtually any home or need. We offer cast iron, stainless steel, and bronze boilers, depending on a variety of factors that we discuss in detail with our customers once we have had a chance to assess the job and develop recommendations.
Replacement boiler efficiencies range from approximately 80% AFUE up to high performance equipment in the 95% AFUE range. Several models feature sealed combustion venting, and our most efficient boilers offer modulating heat output – a great option for our varying Colorado weather.
Radiators, Baseboards, Remodels and More
Along with top quality boiler service, Save Home Heat can also help you update older baseboard heaters or radiators in your home. Standard and high-output baseboards, a variety of classic and modern style radiators, and in-floor heating are just some of the ways our highly experienced plumbing team can assist you in upgrading comfort levels all around your home.
We can also expertly assist you with hot water heat basement finishes, remodels, and even additions to your home. We'll run accurate heat load calculations to make sure your existing boiler can handle the new load, and to determine the heating needs of each room that's being heated. If a replacement boiler or a different heating solution makes sense to consider, we'll take the time to fully review our findings and recommendations with you, discuss all options in detail, and answer all your questions in a patient, low-pressure manner, so you can make informed decisions that you'll feel good about for years to come.
Plentiful, Reliable Domestic Hot Water Using Your Boiler
Not only can your boiler heat your home, it can also provide plentiful domestic hot water for all of your cleaning, cooking, bathing, and home hot water needs. Indirect-fired water heaters are the most popular domestic hot water upgrade with our boiler customers, as they are easily connected to an existing or new boiler to provide efficient and plentiful hot water. An indirect-fired water heater is a well insulated tank that has a built-in heat exchanger, and doesn't have its own burners and flue pipe system. Connected to the boiler as its own zone, the indirect water heater is heated by the full BTU capacity and at the same efficiency as the home's boiler, resulting in very high hot water recovery rates, far outperforming standard gas and electric water heaters. These great water heaters also have excellent warranties.
A different type of boiler design, known as a 'combination boiler,' incorporates the ability to both heat your home and your domestic hot water, all in a single high efficiency boiler. Great where floorspace is at a premium! For domestic hot water, combo. boilers operate much like a tankless water heater, supplying ample amounts of high efficiency hot water when properly matched with a home's needs.
Reliable, Professional Lakewood Boiler Service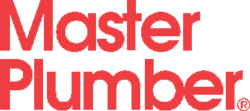 Save Home Heat Company is the company you should call first for maintenance, repair, or replacement of your home's central hot water boiler. You can count on our long-term commitment to earning your trust and business – every time you give us the opportunity to work in your home. We hope you'll give us a call so we can demonstrate the difference that our highly customer-focused process will make for you. Please keep us in mind for all your home plumbing, electrical, and cooling needs, as well. Contact us today to schedule service or a free install quote, or to obtain more information.
Our Complete Line of Quality Home Services Includes:
AC Repair, Maintenance, and Installation – Ductless & Central Systems
Furnace, Boiler, and Heat Pump Repair, Maintenance, and Installations
Hot Water Baseboard and Radiant Floor Heating System Service & Installation
Household Plumbing Services
Complete Residential Electrical Services
Central Indoor Air Quality (IAQ) Products
Water Heater Repairs & Installation – Standard, High Recovery, Tankless, and more