Central & Ductless AC: What SEER Ratings Are Most Common in Denver-Boulder?
June 12, 2021
If you're currently shopping for a new central or ductless mini-split AC system for your home, you're probably familiar with the SEER efficiency ratings that are listed for each of the products available. These ratings classify air conditioners – and heat pumps – by their cooling efficiency, and are a valuable tool to assist homeowners in making informed purchasing decisions. The higher the SEER number, the lower your monthly electrical bill for cooling.
Deciding what to choose in a SEER rating for a new AC system depends on a number of factors, including our local climate – which appears to be getting hotter – and personal circumstances and preferences, just for starters. In this blog, we're going to dive a little deeper on how the SEER efficiency number is determined, and possibly more helpful to our readers in the Denver-Boulder metro area, the purchasing trends we're currently seeing with our customers.
What is a SEER Rating?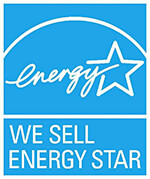 The commonly accepted translation of the acronym 'SEER' is "Seasonal Energy Efficiency Ratio." The SEER rating of an air conditioner is the primary indicator of the system's cooling efficiency and as mentioned above, the higher the number, the more efficient the AC system. Specifically, the SEER rating represents the efficiency of electrical consumption for cooling over the course of the entire AC season. The SEER calculation takes into account the highs and lows of a product's operating efficiency under the full range of seasonal conditions, providing a rating that gives the clearest indication of the cooling performance you can expect annually, compared to other similar AC products.
What About EER and HSPF Numbers?
It's worth noting that there are a few other types of ratings you may come across while shopping for related HVAC systems. The most common among these are the EER and HSPF numbers.
EER (Energy Efficiency Ratio) ratings refer to the 'steady-state' efficiency of an air conditioner, and does not take into account ebbs and flows throughout the day, much less the entire season. Generally speaking, EER ratings are most helpful when looking at window air conditioners and portable units.
HSPF is short for "Heating Seasonal Performance Factor," and applies just to the heating side of heat pump systems. If you're considering the installation of a heat pump, which provides both heating and air conditioning, the HSPF rating is the number to use when assessing the heating performance of these products.
How Is A SEER Rating Calculated?
To better understand how a SEER rating is calculated, without getting into every step in the mathematical process, there are some key components of the formula that you may find helpful to understand. If these sort of details bore you (they're not for everyone!), we won't be insulted if you choose to jump ahead just a little in your reading.
Some key SEER rating factors:
Total Cooling Output: The cooling output of an AC system over the course of the entire cooling season, measured in British Thermal Units (BTUs)
Cooling Rating (or size) of the AC unit: Cooling output capacity, measured in BTUs per hour
Total Cooling Hours: The total amount of hours that the AC unit is operated over the course of the season
Total Electrical Consumption: The total amount of electrical energy required to produce the total seasonal cooling output, measured in watt-hours (Wh)
Simply put (we hope!), the SEER rating is calculated by dividing the total BTUs of cooling produced by the unit during the full season by the total amount of electricity in watt-hours consumed by the unit during the same period of time. For example, if a unit produces 2 million (2,000,000) BTUs of cooling during an entire season, and it consumes 100,000 electrical watt-hours in the process, simple division produces a SEER number of 20, which is a reasonably high efficiency rating for our market.
To summarize what the above means: The lower your annual electrical consumption for the cooling produced, the higher the SEER rating. The higher the SEER rating, the lower your cooling bills. Enough said!
What SEER Ratings Are Common in Denver-Boulder Homes?
For both central and ductless AC and heat pump systems, cooling efficiency ratings upwards of 20 SEER are now quite common with many of our customers in the Denver-Boulder area, whereas not too long ago that efficiency range was considered 'rarified air.' AC systems with efficiencies approaching 30 SEER, especially ductless mini-splits and variable-output central systems, continue to grow in popularity. The message that we're hearing from many of our customers is that investmenting in high efficiency cooling systems is becoming a greater priority.
In central AC, another change we've seen in purchasing habits is that a significant percentage of new installations and replacements also fall in the 16 to 18 SEER range. This is a noticeable shift upward from just five years ago, when we sold a much more even mix across the available efficiency range from approximately 14 to 20+ SEER. Currently, about 10% of the central AC systems we install are rated 15 SEER or lower.
In addition to the purchasing trend upward in terms of efficiency ratings, our central AC customers are also finding the benefits of 2-stage and variable-output systems more attractive than ever. On top of providing very efficient operation, improved comfort levels and quieter, less intrusive operation are just some of the reasons why.
For ductless mini-split AC and heat pumps, nearly everything we currently install is rated at least 18 SEER, and in many cases, heat pumps in particular, much higher. Some of our most popular ductless mini-split heat pumps have cooling efficiency ratings approaching the 30 SEER range!
ENERGY STAR Certified Systems
SEER ratings also help identify products that meet Environmental Protection Agency (EPA) criteria for ENERGY STAR and ENERGY STAR Most Efficient labeling. To qualify for the EPA's ENERGY STAR program, which is designed to assist consumers in making informed purchasing decisions, central or ductless AC systems and air-source heat pumps must have a SEER rating of 14.5 or higher. In a newer aspect of the ENERGY STAR program which is garnering increasing attention, systems that have a rating of 18 SEER or higher may qualify to carry the prestigious ENERGY STAR Most Efficient label, which recognizes a wide variety of ultra efficient home products each year.
A large percentage of the AC and heat pump systems we currently install are recognized as ENERGY STAR Most Efficient products.
What SEER Rating Should You Consider When Purchasing a New AC System?
There are no hard and fast rules for what SEER rating or which type of cooling system our customers should consider purchasing. It depends on so many factors; for example: your budget and investment priorities, your home's location and daily solar gain, specific comfort concerns within your home, the amount of time you spend at home and at what times of day, potential zoning desires, how long you plan to reside in your current home, and more. It's rare that two homes and two families are identical in their needs, priorities, concerns, preferences, and future plans. One of our primary goals at Save Home Heat is to provide our customers with a full range of reliable, quality home comfort products to choose from, to suit a broad range of circumstances.

To learn more about central or ductless mini-split air conditioner SEER ratings that our team feels make sense for you to consider, and to obtain professional, low-pressure advice and recommendations on cooling solutions for your home, please contact our team at Save Home Heat Company today.
Please contact me to discuss cooling options for my home!

Tags: Cooling, Green Living