Dealing with Smoke, COVID-19, and More: Create Healthier Air At Home
October 29, 2020
As Front Range communities continue to deal with irritating smoke from forest fires near and far in the west, and with the COVID-19 virus still active in every community, we feel that now's a good time to shine the spotlight on a product line that we've been installing for years, whole-home air purifiers.
This blog focuses on a specific product that our team strongly recommends, a high quality central air purifier designed to install in central ducting systems just like the ones in the homes of many of our furnace customers in the Denver-Boulder area. Working in tandem with your furnace system, this proven air treatment product will eliminate smoke, kill and reduce common bacteria and mold, help mitigate the risk of viruses similar to COVID-19, as well as neutralize many other indoor air pollutants.
REME HALO: A Highly Effective Whole-Home Solution
The whole-house, duct-mounted central air purifier that our team recommends is the REME HALO central air purification system, manufactured by RGF Environmental, a highly respected manufacturer with over 40 years of experience bringing quality environmental products to the residential and commercial markets. The REME HALO is highly effective in killing MRSA, e-coli, Bird Flu, Swine Flu, Legionella, MRSA, Staph, Strep, and Tuberculosis, among other viruses, a number of which are in the same class and bare many similarities to COVID-19. Deactivation rates for nearly all viruses that have been tested with the HALO came in at over 99%.
At the time of this writing, testing data on the REME HALO treating COVID-19 was not available due to the necessity for those facilities' involvement on the front lines fighting the virus, so we cannot say with absolute certainty how affective the HALO will be at neutralizing COVID-19. We are very hopeful and look forward to obtaining encouraging data in the near future.
Naturally Treat ALL Of The Air In Your Home!
One of the greatest features of the REME HALO air purifier is that it treats literally all of the air in your home, not just air that's blowing through the furnace and ducting system. Through the use of ultraviolet light LED technology and a specially developed metal catalyst material, this advanced air treatment product creates self-propagating, airborne 'plasma molecules' that sweep through and safely treat the entire indoor living space. It's a true whole-home air purifier that's modeled after and designed to reproduce nature's own process of cleaning the air outside.
Neutralizes VOCs And More
The REME HALO is also highly effective in treating and reducing a wide variety of allergens, mold, common bacteria, airborne dust, and odors, as well as neutralizing many volatile organic compounds (VOCs). VOCs are a broad class of potentially harmful indoor pollutants that are byproducts of many common household products and activities, including cooking and cleaning, air fresheners, perfume and cosmetics, cigarettes, wood preservatives, paint, glue, printer toner, and more.
Able to effectively treat and neutralize VOCs, smoke, bacteria, viruses, and more, we feel strongly that this product is the best solution for many homeowners looking for tested, reliable ways to create cleaner, healthier air in their homes. With a REME HALO, you can literally turn your furnace and ducting into a highly effective air purification system.
Benefits and advantages of the REME HALO Air Purifier Include:
Reduces airborne and surface viruses, mold, and bacteria
Reduces smoke, odors, VOCs, allergens, dust, and particulates
Treats ALL of the air in your home
Highly effective against viruses similar to COVID-19
Works in tandem with your high efficiency furnace filter and central humidifier
Silent operation
Long-life replaceable LED cell module
Technology used in hospitals and other commercial applications
Mercury and ozone free
In fact, many hospitals use REME HALOs, and this state-of-the-art system is even rated for high-load situations such as a smoking lounge. At home, it works great in combination with a high-performance furnace filter and central humidifier to afford you the healthiest indoor air for your home.
IAQ Results You Can Trust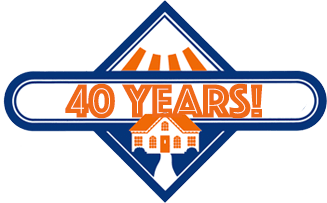 Our team at Save Home Heat Company has been providing proven indoor air quality solutions to our many customers in the Denver-Boulder area for 40 years, and we are confident that the REME HALO central air purifier will have a significant positive impact on your home's IAQ. Please contact our friendly, knowledgeable team today for more information, or to schedule a free, low-pressure price quote.
Please contact me to schedule a free install quote for a central air purifier!