Garbage Disposal Replacement in Denver
At Save Home Heat Company, we're focused on offering customers in Denver, CO, comprehensive garbage disposal installation services. Garbage disposals are critical for shredding small food scraps so that they don't cause clogs in your pipes. Regardless of where you live in the Mile High City, we'll make sure that your unit is working properly. If your garbage disposal is having a problem, our skilled plumbers can determine if it's cost-effective to attempt repairs. If not, we'll give you options for garbage disposal replacements in your Denver home.
We maintain a reputation for:
Offering excellent customer service
Being highly responsive to our customers
Maintaining a long-term A+ rating with the BBB
Having highly skilled, courteous plumbers
Whether you want a basic garbage disposal or one with higher end features, we're ready to work for you.
Denver's Garbage Disposal Replacement Experts
Save Home Heat Company can offer sound advice on which garbage disposal will be right for your lifestyle. In addition, we can install units that have stainless steel blades for added durability. Our plumbers will give each garbage disposal replacement job in Denver their complete attention.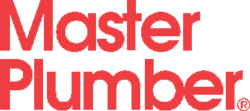 Common causes of clogged garbage disposals include (don't put these down the disposal):

Coffee grounds
Onion skins
Potato peels

Eggshells
Cooking oils, grease, and fats

Rice, oats, and bread
Pasta
It's important to run your disposal properly and those avoid foods that expand easily and foul your unit and shorten its life. Read the owner's manual carefully, and to see if your unit has other specific maintenance requirements. NOTE: Safety first, always! When operated and cared for properly, a home's garbage disposal should last for at least 8 to 15 years.
New Garbage Disposals in Denver
If your garbage disposal isn't working like it should, it may be more practical to replace it than move forward with a repair. Especially when comparing the costs between repair and replacement, it's often just more viable to consider a new garbage disposal all together. Plus, our range of products includes garbage disposals that come up upgraded features you wouldn't find in a standard continuous-feed disposal that normally comes equipped in a modern home. These enhanced performance features can improve your kitchen and culinary experience at home!
Optional garbage disposal features include:

Plastic, steel, or stainless steel grinding chambers
Different volume grinding chambers
⅓ to 1 horsepower motor ratings
Noise reduction features

Multiple grinding stages for different types of waste
Auto-reverse for releasing jams
Septic-assist model disposals
Garbage Disposal Installation in Denver
At Save Home Heat Company, we aim to make every garbage disposal installation job in Denver as stress-free as possible. Our technicians will arrive at your home in a clean, well-marked company vehicle, in a clean uniform and with all the tools needed to do the job right. With our skills, we can complete jobs correctly the first time and ensure your garbage disposal is working perfectly. Contact us today so we can install a new garbage disposal in your home promptly and professionally. Please keep us in mind for all of your home's heating, cooling, plumbing and electrical projects.
Our Complete Line of Quality Home Services Includes:
AC Repair, Maintenance, and Installation – Ductless & Central Systems
Furnace, Boiler, and Heat Pump Repair, Maintenance, and Installations
Hot Water Baseboard and Radiant Floor Heating System Service & Installation
Household Plumbing Services
Complete Residential Electrical Services
Central Indoor Air Quality (IAQ) Products
Water Heater Repairs & Installation – Standard, High Recovery, Tankless, and more