Top-Rated Erie Ductless Air Conditioner Installation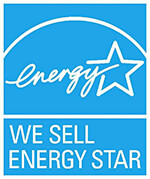 In Erie, CO homeowners have been relying on our team at Save Home Heat Company for all things ductless air conditioners for many years. Also referred to as ductless mini-splits, ductless air conditioners are an extremely quiet and energy-efficient way of cooling individual rooms and areas in your home.
Indoors, a modern style, compact blower unit is typically mounted high on an interior wall in the room being conditioned and is controlled by a hand-held remote thermostat, which can also be wall-mounted like a traditional control. Outside, a compact condensing unit powers the indoor unit, providing effective, quiet cooling.
Our team installs many different home comfort products for homeowners in Erie and surrounding areas, and ductless systems continue to consistently yield the highest levels of customer satisfaction. For year-round comfort, some models of ductless systems also provide heating in addition to cooling.
Common Applications for Ductless Air Conditioners
In a master bedroom that's too warm
In an office or den that's uncomfortable due to copiers, computers and other equipment
In an area that receives excessive sun exposure
In homes with hot water heat, and others that don't have a central ducting system
In homes with central air conditioning where certain rooms aren't cooled effectively
When you want to cool certain rooms, but not the whole house
When central air conditioning costs more to operate than you like
When your basement gets too cold when you run your central air conditioner
It's easy to see that ductless mini-splits can solve plenty of different residential cooling needs! From creating personalized comfort zones around your home to fixing problematic cooling in different areas and rooms, ductless air conditioners provide an unmatched level of versatility.
Benefits of Ductless Mini-Split Air Conditioners in Erie
In addition to being highly versatile and being able to improve comfort levels in a variety of areas in your home, ductless mini-splits also have valuable benefits that other types of cooling systems can't provide. These include:
They work very quickly
They're extremely reliable
They're remarkably quiet
Indoor unit is unobtrusive and doesn't require a huge hole in the wall or a window
Outdoor unit is much smaller & quieter than central system equipment
They're highly efficient and cost little to operate
Efficiency ratings up to 30+ SEER!
INVERTER-driven compressor technology uses only the energy needed to do the job
They ALWAYS solve their cooling problem!

One Outdoor Unit for Multiple Zones
One attractive feature of ductless air conditioners is that in many cases you only need one outdoor unit to power multiple indoor blower units. This means independently controlled comfort zones in your home powered by just one outdoor condenser, keeping your outdoor footprint and noise levels well contained and at a minimum.
An Indoor Blower Unit for Every Style
While wall-mounted indoor units are certainly the most popular option, there are several other configurations to meet different space and style requirements. These include floor mounted and ceiling-cassette models, along with modest, duct-able blower units that can be hidden from view. You can rely on our highly experienced team to assist you in finding the perfect solutions for your Erie home.
Ductless Mini-Splits for Year-Round Comfort
Specific models of mini-split systems provide both cooling and heating! These models afford all of the aforementioned benefits, and are a great option for homeowners looking to heat and cool specific rooms and areas in the house. This could be a den, a home office, a detached or attached studio, or finished basement that your primary heating and cooling system doesn't fully satisfy. One of the greatest benefits is the zoning approach to heating and cooling your home that mini-splits allow to take you. With the right application of these products, you can even abandon a problematic old central system. Read on!
Whole-Home Heating and Cooling
While Xcel Energy and other utilities in the Denver-Boulder area have made a long-term commitment to increasing the use of renewable energy sources such as wind and solar to power our regional electrical grid – in place of fossil fuels such as gas and coal – many homeowners have followed suit and are seeking ways to reduce gas consumption at home. A whole-home mini-split system could be just the solution you are looking for! Please speak with one of our home comfort advisers to see if this is an option that makes sense for you to consider.
ENERGY STAR Recognized Mitsubishi Ductless Mini-Splits
Mitsubishi mini-split systems have been our preferred ductless product line at Save Home Heat Company for over 25 years. Their popular P- and M- series systems meet all efficiency criteria for ENERGY STAR certification, and many systems we sell also qualify for ENERGY STAR Most Efficient labeling, which is given each year to only the most efficient systems made. Save Home Heat Company is a top-rated Mitsubishi ELITE Diamond Contractor, a designation given to their top dealers nationwide. The combination of our team and Mitsubishi is a great choice to provide you with the highest quality products and service.
Ductless Systems Rebates and Incentives
High efficiency ductless systems often qualify for utility company and/or manufacturer rebates! To see current incentives available in your area, be sure to visit our Rebates & Incentives page, or speak with one of our friendly, helpful comfort advisors.
Erie's Most Experienced Ductless Team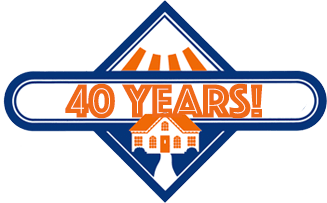 With over three decades of experience installing ductless air conditioners in Erie and the surrounding area, our team at Save Home Heat Company is trusted by many homeowners for the best in ductless mini-split installation. These systems require more installation creativity and expertise than central air conditioners, and you can trust our sales, installation, and service teams to provide the highest level of professional work for you. We have mastered the art of a low-impact installation that keeps your home attractive while significantly improving the comfort you experience indoors. To learn more or to schedule a a free, low-pressure price quote on a new ductless system, please call us today!
Our Complete Line of Quality Home Services Includes:
AC Repair, Maintenance, and Installation – Ductless & Central Systems
Furnace, Boiler, and Heat Pump Repair, Maintenance, and Installations
Hot Water Baseboard and Radiant Floor Heating System Service & Installation
Household Plumbing Services
Complete Residential Electrical Services
Central Indoor Air Quality (IAQ) Products
Water Heater Repairs & Installation – Standard, High Recovery, Tankless, and more