Northglenn's 1st Choice for Mini-Split Air Conditioners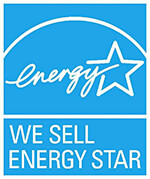 At Save Home Heat Company, we've been the premier mini-split air conditioners team for homeowners in Northglenn, CO and surrounding communities for over three decades. Also known as ductless mini-splits, these systems are a quiet and extremely efficient way to cool individual rooms and areas in virtually any part of your home.
A compact, modern design, indoor blower unit is typically mounted high on an interior wall in the room that's being conditioned. An equally compact condensing unit is installed outside next to the house, providing cooling power to the indoor blower. Together, these two components make up the mini-split system. Ductless air conditioners are controlled by a remote control, handheld thermostat, which can also be installed on the wall in a more traditional arrangement.
Among the wide variety of home comfort systems we install for homeowners in Northglenn, ductless AC systems consistently yield the highest levels of customer satisfaction. If you could also use some additional heat in the same area during the wintertime, some models of ductless mini-splits provide heating as well as air conditioning!
Common Applications for Ductless Mini-Splits
In a master bedroom that's too warm
In an office or den that's uncomfortable due to copiers, computers and other equipment
In an area that receives excessive sun exposure
In homes with hot water heat, and others that don't have a central ducting system
In homes with central air conditioning where certain rooms aren't cooled effectively
When you want to cool certain rooms, but not the whole house
When central air conditioning costs more to operate than you like
When your basement gets too cold when you run your central air conditioner
It's not hard to see the many different residential cooling needs ductless AC systems can solve! From creating personalized comfort zones around your home to completely fixing problematic cooling in different areas and rooms, mini-splits provide an unparalleled level of versatility.
Benefits of Ductless Mini-Split Air Conditioners in Northglenn
In addition to their versatility and the variety of areas in your home that ductless mini-splits will improve comfort levels, they also have valuable benefits that other types of cooling systems can't provide. These include:
They work very quickly
They're extremely reliable
They're remarkably quiet
Indoor unit is unobtrusive and doesn't require a huge hole in the wall or a window
Outdoor unit is much smaller & quieter than central system equipment
They're highly efficient and cost little to operate
Efficiency ratings up to 30+ SEER!
INVERTER-driven compressor technology uses only the energy needed to do the job
They ALWAYS solve their cooling problem!

A Single Outdoor Unit for Several Zones
A variety of models of ductless AC systems can use just one outdoor condensing unit to power a number of indoor blowers. These multi-zone systems provide an incredibly small outdoor footprint, and also keep outdoor sound levels very well contained.
Different Styles of Indoor Units
The most popular style of indoor blower units is the wall-mounted variation, and other configurations are also available. Among these are floor consoles, ceiling-cassettes, and modest duct-able units that can be hidden from view. You can rely on our highly experienced home comfort advisers help you choose the right indoor unit to meet the needs for your Northglenn home.
Mini-Splits for Both Heating and Cooling
Certain models of ductless mini-splits provide heating in addition to air conditioning. Supplying reliable, quiet, effective zoned heating and cooling for virtually any room or area in your home, these specific mini-splits are great for home offices, studios, finished basements, or any room in your home that the central system doesn't fully satisfy. They're great for solving year-round comfort problem areas, and for reducing home energy consumption by customized comfort zones in the home, as opposed to heating or cooling the entire house. Some models can even replace an older, inefficient existing central system. Read on!
Ductless Systems as a Whole-Home Solution
As Northglenn homeowners join the trend towards increasing the use of renewable energy sources and reducing their homes' carbon footprints, ductless mini-splits are steadily becoming an attractive whole-house option to gas-based heating. Not only can ductless systems be used solve problem areas in home, they can also be employed to create a whole-home system of zoned heating and cooling. If your older, inefficient gas or electric heating system is ready to be replaced, speak with our team to you see if a whole-home ductless system could be a good fit for you.
Mitsubishi Ductless Air Conditioners Have ENERGY STAR Recognition
For over 25 years, our ductless mini-split product line of choice at Save Home Heat Company has been Mitsubishi. Mitsubishi's popular P- and M-Series mini-split systems are recognized by the Environmental Protection Agency (EPA) as meeting all ENERGY STAR criteria, and many of the models that our customers select also qualify for the prestigious ENERGY STAR Most Efficient label, which each year recognizes a variety of ultra high efficiency home products. Mitsubishi Electric has been world leader in ductless home comfort technology for over 50 years, and Save Home Heat Company is a highly rated Mitsubishi ELITE Diamond Contractor, a designation reserved for their top dealers nationwide.
Rebates for Ductless Mini-Splits!
Certain models of ductless mini-splits may qualify for manufacturer and/or utility company rebates. For up to date information, be sure to visit our Rebates & Incentives page to learn more. One of our friendly comfort advisers would be glad to help you reap the maximum dollar savings when investing in a new ductless mini-split system.
Northglenn's Best in Mini-Splits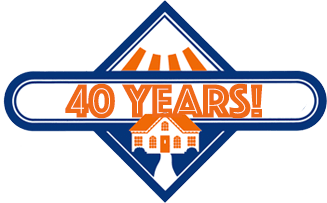 Our team has been assisting Northglenn homeowners with ductless mini-splits for over thirty years. These systems demand more installation creativity and expertise than central air conditioners, and our sales, installation, and service teams will get your job done right. We have mastered the art of low-impact installations that will help preserve the attractiveness of your home while greatly improving your indoor comfort. To learn more or to schedule a free, low-pressure installation quote for a high quality ductless system, please contact our team today.
Our Complete Line of Quality Home Services Includes:
AC Repair, Maintenance, and Installation – Ductless & Central Systems
Furnace, Boiler, and Heat Pump Repair, Maintenance, and Installations
Hot Water Baseboard and Radiant Floor Heating System Service & Installation
Household Plumbing Services
Complete Residential Electrical Services
Central Indoor Air Quality (IAQ) Products
Water Heater Repairs & Installation – Standard, High Recovery, Tankless, and more