Convenient EV Charging Station Installation in Northglenn
Climate change and air pollution continue to be a topic gaining focus nearly everywhere, and the trend towards employing renewable energy to power the electrical grid has helped give rise to the popularity of electric vehicle ownership. For homeowners and small businesses in Northglenn, CO and surrounding communities, Save Home Heat Company is an experienced and reputable source for electric vehicle (EV) charging station installation. Our highly skilled electricians are ready to provide you with expert EV charging station services in Northglenn.
Plug-In Electric Vehicles: A Popular EV Option
As wind and solar energy become increasingly integral to electrical production for both municipal utilities and home electrical generation, following suit, a class of EVs known as Plug-in Electric Vehicles (PEVs) has risen in popularity. Currently, two most popular types of PEVs are 100% electric Battery Electric Vehicles (BEVs), and a type of hybrid known as a Plug-in Hybrid Electric Vehicle (PHEV). PHEVs are unique in that they can plug into a charging station, generate their own electricity internally, or even use gasoline.
The Level 2 charging stations that our team frequently install primarily accommodate BEVs and PHEVs. If you are already researching EV charging stations, we hope the above will be just a quick review. Enough said in alphabet soup land!
Level 2 EV Charging Stations Provide Faster Charging!
A popular EV charger upgrade option for homeowners in Northglenn and beyond, Level 2 EV charging stations can typically recharge an electric vehicle overnight or during a normal day around the house. This is in contrast to the Level 1 EV chargers that often come with many electric and hybrid vehicles, which can take up to 4-5 times longer to fully charge your vehicle. In many cases, this translates to up to 24 hours is your EV is running very low. Level 1 EV chargers plug into a standard 120 volt electrical outlet.
Level 2 home EV charging stations require a dedicated, 240 volt electrical circuit, which must be installed with a properly sized breaker and the correct gauge of wire. Due to these and other important details, which all focus on your safety, the installation is best left to a knowledgeable, experienced electrical expert. For homeowners and small businesses in Northglenn, Save Home Heat Company has the experience, expertise, and resources needed to install your Level 2 EV charging station professionally and accurately, in strict adherence to all electrical code and manufacturer requirements.
Each EV charger installation is:

Overseen by our Master Electrician
Performed by our team of highly skilled electricians
Installed in full accordance with National Electrical Code (NEC)
Tailored to meet the needs of your specific vehicle and all manufacturer requirements
Similar in size to your main electrical utility service box
Normally performed in the garage
Professional EV Charger Installation in Northglenn
Although public EV charging stations continue to grow in number, limited access can still be a concern in certain places and at certain times. Having an EV charging station as a convenient, reliable backup at home is a great solution for owners of all types of lug-in electric vehicles. As the trend towards green solutions for climate responsibility continues, Save Home Heat Company is here and ready to help you join the cause with as little hassle as possible.
As EV charging stations require specific knowledge of local electrical code and manufacturer requirements, along with specialized tools and experience, our team feels that your Level 2 EV charging station installation should be performed by a skilled and licensed electrician. Your safety is the primary reason, along with meeting all professional installation standards to assure a long, trouble-free service life. Each EV charging station installation performed by our team is coordinated and overseen by our staff Master Electrician. We strictly adhere to all local code, and national electric code (NEC), and manufacturer requirements throughout the entire process. Save Home Heat Company has the full scope of resources, experience, and expertise needed to ensure your installation goes smoothly from start to finish. You can count on our team to be highly responsive at all times, including after your is completed. We'll make sure that you're pleased with our work.
Home EV charging stations are:

Part of the green movement
Convenient
Compact
Unobtrusive
Easy to use
We also install owner-provided EV charging stations!
Local Residential and Commercial EV Charging Expertise
Our electrical department is well versed with the variety of EV charging stations available for installation. We will accurately and safely match your EV charger's voltage, power, and amperage ratings to your home's electrical system. In addition to installing owner-provided EV chargers, we can also size and provide charging stations from our established sources, if you prefer.
No matter what type, make, or model of EV you own, Save Home Heat Company is glad to assist you in installing an EV charging station for your home or business. As many businesses and organizations also search for ways to join the green movement, accommodating EV owners with charging facilities while away from home is a perfect pairing.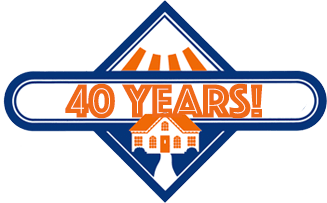 In Northglenn, Save Home Heat Company has been a trusted source of quality home services for over 40 years and counting. We've earned recognition from a number of consumer advocacy groups, including the Denver-Boulder Better Business Bureau. Our team maintains a long-term A+ rating and full accreditation with the Denver-Boulder BBB, and have also received multiple BBB Gold Star Awards. Our goal in all the services we provide is to focus on your best interests every step of the way, and exceed your expectations every time you provide us the opportunity to work in your home.
Our team would be glad to provide you with expert, low-pressure information about an EV charging station installation in Northglenn. Please call us today for a free, no obligation, low-pressure price quote and to learn more about the difference our process will make for you and your home.
Our Complete Line of Home Comfort Services Includes:
AC Repair, Maintenance, and Installation – Ductless & Central Systems
Furnace, Boiler, and Heat Pump Repair, Maintenance, and Installations
Hot Water Baseboard and Radiant Floor Heating System Service & Installation
Household Plumbing Services
Complete Residential Electrical Services
Central Indoor Air Quality (IAQ) Products
Water Heater Repairs & Installation – Standard, High Recovery, Tankless, and more