Changing the Way You Charge
The continued focus on climate change and renewable energy means that electric vehicles are more popular than ever. To accommodate your electric vehicle, Save Home Heat Company offers experienced electric vehicle charging station services for Lakewood, CO, and surrounding areas. We'll help you make charging simple and convenient, to make your personal electric vehicle easier than ever to stay charged for the drive ahead.
Solar, wind, and other renewable energy sources continue to play a larger role in municipal utilities, and with that, the role of hybrid and electric vehicles (EVs) continues to increase as well. A private, personal EV charging station is the perfect means to maintain available charging for your EV, and is a great addition to your home or business to make owning an electric vehicle as convenient as can be.

Plug-In Electric Vehicles: A Popular Option for EV Owners
A class of Plug-in Electric Vehicles (PEVs) continues to grow in popularity. There are a variety of PEVs on the market, too. One of the most popular options are the 100% Battery Electric Vehicles (known as BEVs). BEVs plug directly into an EV charging station to get their power. Another very popular PEV choice is a variety of Hybrid Electric Vehicles (HEVs), which produce their own electricity by using an internal system. Plug-in Hybrid Electric Vehicles, or PHEVs, are another option that is worth mentioning for their unique ability to plug into an EV charging station like a BEV, create their own electricity internally like HEVs, and even use gasoline like a traditional gas-powered automobile.
Don't let all of the acronyms and information confuse you, however. At Save Home Heat Company, we are familiar with all types of PEVs and can help you with whatever style or type of EV you own. Most commonly, we install EV charging stations to accommodate BEVs and PHEVs.
Level 2 EV Charging Stations For Fast-Charge Performance
If you own an electric or hybrid vehicle, chances are good you were supplied with a Level 1 EV charging station. These do a fine job of charging your EV, but for some owners, the charging speed leaves a bit to be desired. A Level 2 EV charging station can completely recharge most EVs overnight, or even during a normal day at home before you leave on a night drive out on the town.
Level 2 EV charging stations require a dedicated, 240 volt electrical circuit, the correct gauge of wire, and should be installed with a properly sized breaker for best results. That's why leaving this work to an experienced electrical pro is highly recommended. In Lakewood, you can count on our electrical department at Save Home Heat Company to always install your EV charging station correctly and in full adherence to all manufacturer recommendations and electrical code.
Each EV Charging Station Installation Is:

Overseen by our Master Electrician
Performed by our team of highly skilled electricians
Installed in full accordance with National Electrical Code (NEC)
Tailored to meet the needs of your specific vehicle
Comparable in size to your main electrical utility service box
EV Charging Stations for Lakewood
Despite an increase in public EV charging stations, access remains limited for electric vehicle owners. A home electric vehicle charging station is the best way to have reliable charging for both plug-in hybrids and Battery Electric Vehicles (BEVs).
Due to code and manufacturer requirements, EV charging station installations should performed by licensed electricians such as the ones at [company_team]. All of our installations are overseen by our Master Electrician, and our extensive experience, resources, and expertise in the area are why you can trust us for a professional installation. We'll stand by your side for your first time using your EV charging station to answer any questions you may have, and make sure you're comfortable with all of the functions and features of your new device.
EV Charging Stations Are:

Green
Convenient
Compact
Easy to use
We also install owner-provided EV charging stations!
Residential and Commercial EV Charging Station Installs
Our team is experienced with the variety of charging stations and their power ratings, and we'll make sure you get the right charging station to match your Lakewood vehicle's charging level. We size, provide, and install quality EV charging stations, or we're happy to install a charging station that you supply from another source such as your EV dealer.
Regardless of the type of electric vehicle you operate, we'll make sure you have the correct EV charging station for your home or business. In addition to our residential service, we offer commercial EV installation services to accommodate businesses and organizations looking to improve the convenience of their electric vehicle users. We're happy to answer any questions you may have, always in a low-pressure, informative manner, to assist you in making an educated decision that you'll feel good about for years to come.
Our Complete Line of Home Comfort Services Includes:

AC Repair, Maintenance, and Installation – Ductless & Central Systems
Furnace, Boiler, and Heat Pump Repair, Maintenance, and Installations
Hot Water Baseboard and Radiant Floor Heating System Service & Installation
Household Plumbing Services
Complete Residential Electrical Services
Central Indoor Air Quality (IAQ) Products
Water Heater Repairs & Installation – Standard, High Recovery, Tankless, and more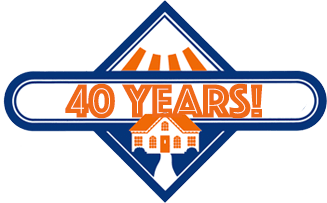 For over four decades, Save Home Heat Company has been meeting the needs of our Lakewood customers. We hold a long-running Denver-Boulder Better Business Bureau A+ rating and full accreditation, and we've been awarded multiple BBB Gold Star Awards to signify entire years without a single customer complaint. This one of many testaments to our strong commitment to customer satisfaction.
We offer free, no-obligation EV charging station installation quotes, and you can rely on our team to provide you friendly, professional service when you call for more information or to schedule a visit. If you have any questions about our EV charging station services, or any of our other highly rated services, please give us a call today.