Convenient EV Charging
As renewable energy and climate change continues to be more of a national and regional focus, electric vehicles have become more popular than ever. Among our electrical services, Save Home Heat Company provides professional, high-quality electric vehicle charging station installation services for Westminster, CO and surrounding areas.
As wind and solar play a larger role in municipal and home electrical generation, the role of electric vehicles (EVs) continues to increase, as well. Our team can help you make owning an electric vehicle more convenient than ever, with a personal charging station to keep your battery full for the road ahead.

Plug-In Electric Vehicles: A Popular EV Option
It comes as no surprise that alongside the increasing role wind and solar energy play in electrical production for municipal utilities and home electrical generation, a class of EVs known as Plug-in Electric Vehicles (PEVs) has grown at a similar pace. There are a variety of PEVs available on the market today, with some classifications providing different functionalities. The most popular options are 100% electric Battery Electric Vehicles (BEVs), which plug into a charging station to obtain their power, and a variety of Hybrid Electric Vehicles (HEVs) which all produce their own electricity through and internal system as well as obtaining power via other methods. Another popular option worth noting are Plug-in Hybrid Electric Vehicles (PHEVs), which can plug into an EV charging station, generate their own charge through an internal system, and operate off gasoline like your standard automobile.
Whether you already own a PEV or are in the preliminary stages of looking into purchasing one, this is a just a brief review. Typically, we install home EV charging stations to accommodate BEVs and PHEVs.
Level 2 EV Charging Stations For Fast-Charge Performance
A popular product for EV owners in Westminster is a Level 2 EV charging station. Many electric and hybrid vehicles are supplied with a Level 1 EV charger, which is alright if you're not overly concerned with charging speed. However, many find that the speed of a Level 2 EV charger is a much-needed upgrade, as they are up to 4-5 times faster than their Level 1 counterparts. In most cases, a Level 2 EV charger can provide a full recharge overnight or during a regular day around the house.
Level 2 home EV charging stations have some requirements that make installation best left to an experienced, professional electrician. These systems need a dedicated, 240 volt electrical circuit, a properly sized breaker, and the correct gauge of wire. You can depend on Save Home Heat Company to correctly install your EV charging station in full accordance with all manufacturer requirements as well as local and national electrical code (NEC).
Each EV Charging Station Is:

Overseen by our Master Electrician
Performed by our team of highly skilled electricians
Installed in full compliance with National Electrical Code (NEC)
Tailored to meet the needs of your specific vehicle
comparable in size to your main electrical utility service box
EV Charging Stations for Westminster
While public EV charging stations are steadily increasing in number, access may be limited, at times. A personal electric vehicle charging station is the best way to have a consistent, reliable charging option for both plug-in hybrids and Battery Electric Vehicles (BEVs). With the increase in demand for electric vehicles, having an EV charging station installed is an excellent option.
With very specific manufacturer and local code requirements, EV charging station installations should be performed by experienced, highly skilled electricians such as the ones on our team at Save Home Heat Company. All of our installations are overseen by our Master Electrician, and you can feel confident that your charger will be installed and operate correctly. We'll be with you for the first operation of your new charging station to ensure that it's operating as designed, and we'll take the time to walk you thru operation and answer any questions you may have and make sure you're pleased with your investment. After our work is done and we're gone, we'll be readily available to respond to any additional questions that may come up.
EV Charging Stations Are:

Green
Convenient
Compact
Easy to use
We also install owner-provided EV charging stations!
Westminster Residential and Commercial EV Charging Station Installs
Our team is experienced with all types of charging stations and their power ratings, and we're confident in our ability to determine the perfect charging station to match your vehicle's needs. We size, provide, and install EV charging stations, or we'd be glad to install EV charging stations provided from a source of your choosing such as your EV car dealer.
Whether it's a plug-in hybrid or a BEV, we'll ensure that your charging station is the right one to meet the needs of your home or business. In addition to residential applications, we provide expert commercial charging station installation for companies and business that desire to accommodate electric vehicle owners in, or visitors to, their organizations. As always, we provide our residential and commercial customers with ample information so that they can make educated decisions that they'll be comfortable with for years to come.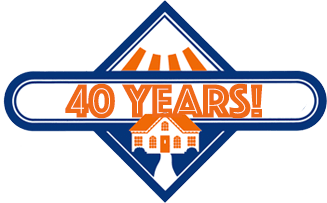 For over four decades, Save Home Heat Company has been helping our customers improve the level of comfort, safety, efficiency, and convenience in their homes. Our long-running A+ rating and full accreditation with the Denver-Boulder Better Business Bureau is just one of many testaments to our strong commitment to providing you with honest, dependable, high-quality service.
For a free, no-obligation EV charging station quote, or more information about any of our highly regarded home services, please call our team today.
Our Complete Line of Home Comfort Services Includes:

AC Repair, Maintenance, and Installation – Ductless & Central Systems
Furnace, Boiler, and Heat Pump Repair, Maintenance, and Installations
Hot Water Baseboard and Radiant Floor Heating System Service & Installation
Household Plumbing Services
Complete Residential Electrical Services
Central Indoor Air Quality (IAQ) Products
Water Heater Repairs & Installation – Standard, High Recovery, Tankless, and more