Extend Outdoor Season With An Infrared Radiant Patio Heater!
January 15, 2021
Denver-Boulder metro area homeowners enjoy beautiful weather throughout much of the year, but of course there are many stretches that are simply too cold to enjoy our outdoor living spaces, regardless of the time of day. That's why we recommend infrared radiant patio heaters as a nice upgrade to consider adding to your home to help extend your 'patio season' and also increase outdoor comfort levels whenever desired.
There are a variety of outdoor infrared heaters and designs available, powered by natural gas, propane, or electricity. While portable units may make sense in certain short-term and changing applications, our team recommends permanently installed radiant heaters as a safer, reliable, long-term outdoor heating solution for the homeowners we serve. Infrared radiant heaters have been an established heating option in residential, commercial, and industrial applications for many years.
What is Infrared Radiant Heating?
Infrared radiant heating is much like when you walk outdoors on a sunny day and your body is heated directly by the sun shining on you. Warmth comes from the direct transmission of the sun's radiant energy to virtually any surface that it's shining on, including yourself. An infrared radiant heater works in a similar way – sans the bright light! It directly warms people and their clothes, as well as surfaces such as floors (or patios), furniture, appliances, and more. In the case of the floor, radiant heat is absorbed by the flooring material and as it warms up, some of that heat is then re-radiated upward to sitting and standing level.
In indoor applications such as garages, shops, studios, and storage areas, there are several advantages of infrared radiant heaters as opposed to employing systems such as unit heaters and wall heaters that recirculate heated air by means of a fan. Chief among them is comfort, along with the ability to more accurately focus the heating in the location where it's most desired. Efficiency of fuel consumption, helping to keep control over your utility bills, is another bonus.
In outdoor uses, infrared radiant heaters can make all the difference in the world simply in terms of your ability to make use of an outdoor space when you never had that option before. There's a variety of permanent, sturdy, radiant patio heaters made to withstand the widely varying weather conditions that we experience in the Colorado Front Range.
Electric Infrared Radiant Patio Heaters
We find that electric-powered infrared patio heaters afford a number of benefits that make them a more attractive option than ever before. Installed professionally in the right application, you can experience safe, reliable, efficient, enhanced outdoor year-round comfort for many years to come from a quality, electric radiant patio heater.
Benefits of electric infrared radiant patio heaters

Highly responsive outdoor heat source
Provides direct, radiant comfort
Heating focus on surface and floor-level comfort
Installation flexibility to direct heat where it's needed most
Excellent electrical energy efficiency
'Green' heating option
No gas piping needed
Low maintenance requirements
Electric Radiant Heater Product Highlight
A popular infrared radiant outdoor heater that our comfort team at Save Home Heat Company would like to spotlight here is the Re-Verber-Ray DSS Series Electric Radiant Patio Heater, made by Detroit Radiant Products Company. Classified as a medium-wave infrared heater, these units feature highly efficient carbon fiber heating lamps, remote control operation with four heat levels, and compact, slim design for installation flexibility and unobtusive appearance. ETL listed for both indoor and outdoor use, these versatile heaters are also IP55 certified for water and dust resistance. So much for the vegetable soup! If you'd like to learn more or obtain a free installation quote, in the Denver-Boulder metro area please reach out to us.
Variety of Infrared Radiant Heaters
There are a broad range of potential residential uses for infrared radiant heaters, both indoors and out. From patios and decks, to garages, workshops, studios, and entry areas – even in finished living spaces! – infrared radiant heaters can be a great heating solution for many different areas in and around your home. Whether electric or gas-fired, it's important that the experienced, reputable heating contractor that you're working with (Save Home Heat in the Denver-Boulder area, we hope) is fully versed and compliant with all manufacturer and local mechanical and electrical code requirements, including but certainly not limited to, overhead clearances, proper product application, and a broad range of installation safety considerations.
Trusted Denver-Boulder Infrared Radiant Heating Team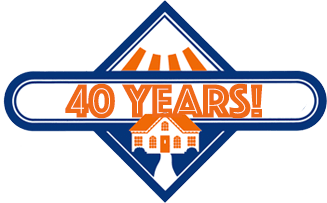 Our team at Save Home Heat Company has the experience and expertise needed to ensure you get the right heating solutions and products for you and your home. With over 40 years serving Boulder-Denver metropolitan area homeowners, you can depend on our team to always have your best interests in mind when recommending infrared radiant heaters or any other products. We're glad to assist you in improving and enhancing your comfort and your home's efficiency and safety, both inside and outside of your home – always in an informative, low-pressure manner. Please reach out to us if we can be of assistance.

Please contact me to schedule a free installation quote or provide more info!

Tags: Electrical, Infrared Radiant Pool Heater, Pool Heater