Boulder's Trusted Faucet Services
Since 1979, Save Home Heat Company has been providing highly rated home comfort services for our customers in Boulder, CO and surrounding communities. We're proud to offer the same level of professionalism and quality in our faucet repair and installation services, and faucet product offerings.
Save Home Heat Company values honesty, integrity, and your complete satisfaction, and we've been recognized by the Denver-Boulder Better Business Bureau and other consumer advocacy groups for our efforts. We maintain a long-running BBB A+ rating and full accreditation and have received numerous BBB Gold Star Awards, as well. If you're looking for a company with your best interests in mind to meet all of your faucet service needs and more, contact Save Home Heat Company.
Our Faucet Services:
Faucet Replacement
Faucet Repairs
Faucet Installation
Remodel Services
A Full Range of High Quality Faucet Products
Full Service Boulder Faucet Repairs
A leaky or constantly dripping faucet can be a major headache for a homeowner and can result in gallon after gallon of wasted water. Loosely mounted faucets and poor pressure or temperature control at the tap can be an inconvenience and wasteful. Let one of our highly skilled plumbers at Save Home Heat Company take a closer look for you, and find the right faucet repair to bring your fixture back to full operation.
All of our plumbers come equipped with a service vehicle stocked with many common repair parts, and our most popular faucets. We also have great availability of less common repair parts and a wide variety of fixtures from our established network of local and regional suppliers and factory and distributors. Whether it's a shower, sink, or kitchen faucet, we'll have the perfect solution to any problem you're experiencing. Our friendly plumbers will never pressure you into a sale or attempt to convince you of unnecessary services.
Signs That You May Need Faucet Repair Include:
Cracked or Deteriorating Sealant
Loose Housing, Nobs, or Faucet Mounts
Inconsistent pressure or temperature control
Leaks or constant drips
Deteriorating metal
Reliable Faucet Installations and Quality Products
Considering an upgrade or replacement for your current faucets? From basic, durable, reliable faucets, to models with a variety of enhanced features, we have a large selection of modern faucets to fit perfectly into any home. Our broad faucet line offers several quality manufacturers whose craftsmanship and high quality products are a great fit for many of our customers. If you prefer to supply your own special fixture that you found online or at a specialty store, we'd be glad to install it for you.
From exciting features such as touch-activated controls, preset water pressure and temperature, and even hands-free soap dispensers – to a wide selection of classic and contemporary designs, and long-lasting stainless steel construction – our plumbing team at Save Home Heat Company will help you find the right faucet to compliment your needs and the interior design of your home. We'll never pressure you into a sale, and we'll gladly take the time to answer your questions in a patient, informative manner.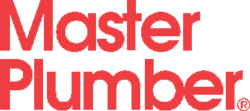 Our experienced plumbers will install your faucets with great care, ensuring everything is working at peak performance before the job is called done. If you're interested in learning more about our faucet installation services and product offerings, we're here to answer all of your questions.
Our Home Comfort Services Include:
AC Repair, Maintenance, and Installations – Central and Ductless Systems
Furnace, Boiler, and Heat Pump Repairs, Maintenance, and Installations
Central Indoor Air Quality (IAQ) Solutions
Hot Water Radiant Floor and Baseboard Heating – Full Service & Installation
Household Plumbing Services
Complete Home Electrical Services
Water Heater Services – Standard, High Recovery, Tankless, and more
Save Home Heat Company has been proud to serve Boulder for forty years, and counting! We have extensive experience, resources, and high levels of expertise to serve all of your home heating, cooling, plumbing, and electrical needs. Please give us a call for repairs or replacement of any of your home faucets that need attention, or if you're expanding your home plumbing system. We are committed to earning your trust and your business every time you provide us the opportunity to work in your home.
Give Save Home Heat Company a call today, and see the difference that our highly customer-focused process will make for you and your home.