Faucet Services That Longmont Homeowners Value
From our humble beginnings in 1979 until today, we've always provided our customers with the highest quality home services. We offer the same level of quality in our faucet installation and faucet repair services for homeowners in Longmont, CO and surrounding communities. From repairing leaky faucets, replacing or upgrading current fixtures, to assisting with a remodel project, we can help you with a full range of faucet and plumbing services. You can count on our experience, expertise, and our extensive resource network to make sure your job is done promptly and properly.
Our company has been recognized for years by consumer advocacy groups like the Denver-Boulder Better Business Bureau, with whom we maintain a long-standing A+ rating and full accreditation. We've also earned multiple BBB Gold Stars, each signifying a full year with zero customer complaints. For all of your faucet service needs, please consider Save Home Heat Company.
Our Faucet Services:
Faucet Replacement
Faucet Repairs
Faucet Installation
Remodel Services
A Full Range of High Quality Faucet Products
Trusted Faucet Repairs For Longmont
Are you dealing with faucet problems like leaking, constant dripping, or a loose housing? Save Home Heat Company can help you find the right solution to bring your faucet back to normal operation and full efficiency. Our highly skilled plumbers can help find the right faucet solution for you. You can count on our experience, expertise, and resources – our service vehicles are stocked with common faucet models and parts, and we have an extensive local and regional supply network – to get your job done promptly and properly. If you have any faucet issues that need attention, we hope you'll trust Save Home Heat Company to find the solution.
Our Faucet Repairs can Resolve:
Cracked or Deteriorating Sealant
Loose Housing, Nobs, or Faucet Mounts
Inconsistent pressure or temperature control
Leaks or constant drips
Deteriorating metal
Reputable Longmont Faucet Installations and Faucet Products
For basic, durable faucets, and also faucet models that come with enhanced features, Save Home Heat Company can help you find the perfect fit for your home's needs and style. Our main faucet line is Delta, and we also represent other high-quality product lines. We can help you find the faucets you'll love, with options like stainless steel construction, preset water temperature and pressure, and touch-activated controls.
Whether you obtain a faucet from us or you provide it, we ensure each installation is performed with care and precision, fully testing each fixture for full operation to ensure everything is working properly.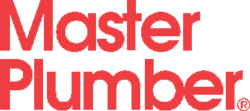 If you have questions about our faucet installation services, or are curious about the variety of companion bathroom and kitchen products to compliment your faucets, we would love to answer them. We never pressure you into a sale, and always provide information in a low-pressure manner.
Our Home Comfort Services Include:
AC Repair, Maintenance, and Installations – Central and Ductless Systems
Furnace, Boiler, and Heat Pump Repair, Maintenance, and Installations
Centrally Installed Indoor Air Quality Products
Hot Water Baseboard and Radiant Floor Heating System Service & Installation
Plumbing Services
Electrical Services
Water Heater Services – Standard, High Recovery, Tankless, and More
For forty years, Longmont has trusted Save Home Heat Company for the best in-home services. If you have inquiries about faucet installation or repairs, or any of our other high quality home services, please contact us today!