Dependable Faucet Services for Louisville Homes
From our start in 1979 until today, we've offered our customers award-winning home services. Included with our heating, cooling, electrical, and plumbing services, we offer our dependable faucet repair and faucet installation services for Louisville, CO homeowners. We provide a variety of faucet solutions, from fixing leaky faucets to replacements and upgrades, even remodel projects. If a repair part is available, you can count on our team to find it, and if repairs would be very costly, we'll pump the brakes and discuss all options that make sense to consider.
As recognition of our commitment to your satisfaction, we've received accolades from a number of consumer advocacy groups such as the Denver-Boulder Better Business Bureau, with whom we have a long-standing A+ rating and full accreditation. We also have won many BBB Gold Star awards, which each represent a full year of service with no customer complaints. For all of your faucet repair, faucet installation, and faucet services, please consider Save Home Heat Company to meet your needs.
Our Faucet Services:
Faucet Replacement
Faucet Repairs
Faucet Installation
Remodel Services
A Full Range of High Quality Faucet Products
Trusted Faucet Repairs for Louisville
For faucet issues such as constant dripping, leaking, a loose housing, or blown seals, our highly skilled plumbers can help. Our service vehicles are stocked with many common plumbing repair parts and some of our most popular faucet models, along with the right tools to properly perform your repair. We have an extensive local and regional supply network for parts and new fixtures, so if what you need can be found, our team will get it.
Common Faucet Problems We Can Help With:
Cracked or Deteriorating Sealant
Loose Housing, Nobs, or Faucet Mounts
Inconsistent pressure or temperature control
Leaks or constant drips
Deteriorating metal
Professional Louisville Faucet Installations and Quality Faucets
From basic, reliable faucet models to faucets with enhanced features, Save Home Heat Company can help you find the faucets to meet both your style and functionality needs. We represent several high-quality product lines, including our main faucet line, Delta. Some of our high-end faucets offer enhanced features such as stainless steel construction, tall/hi-arc design, preset water temperature and pressure settings, and touch-activated controls.
Whether it's a remodel project or replacement of an older fixture, regardless of whether you obtained the faucet from Save Home Heat Company or another source, we'll take great care to install each faucet efficiently and correctly. We always carefully inspect and test each fixture for full functionality after installation, and make sure there's not the slightest unwanted drip, anywhere. Our plumbers thoroughly clean up after themselves when the job is complete.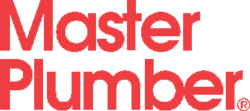 If you have any questions about our faucet installation service, or for more information about companion kitchen and bathroom products to compliment your faucets, we would love to answer them for you. We never pressure you into a sale and provide ample amounts of information in a low-pressure manner, so that you can make well-considered decisions that you feel comfortable with. Making recommendations and offering advice that are in our customers' best interests is one of the foundations of our business philosophy.
Our Home Comfort Services Include:
AC Repair, Maintenance, and Installations – Central and Ductless Systems
Furnace, Boiler, and Heat Pump Repair, Maintenance, and Installations
Indoor Air Quality Solutions – Central Humidifiers and Air Purifiers, High Performance Furnace Filters
Radiant Floor and Baseboard Heating – Service & Installation
Household Plumbing Services
Complete Home Electrical Services
Water Heaters – Repair and Replacement – Standard, High Recovery, Tankless, and more
Since 1979, Save Home Heat Company has offered Louisville homeowners the best in home services. For questions about our faucet repair and installation services, or for any other of our products or services, please reach out to us today!