Faucet Services You Can Depend On
From our beginnings in 1979, and still today, Save Home Heat Company proudly offers our award-winning home services for our many happy customers. In addition to our trusted heating, cooling, electrical, and other plumbing services, we also service Lafayette, CO with our high-quality faucet repairs and installation services. From remodeling projects and faucet replacements to repairing leaking or damaged faucets, we can help find the right solution for you.
Our skilled plumbers and extensive support network allow us to meet all of your faucet needs. We've been recognized for outstanding performance by many consumer advocacy groups like the Denver-Boulder Better Business Bureau. With the BBB, we maintain a long-running A+ rating and full accreditation and have also been awarded multiple BBB Gold Star Awards. For any faucet service, from faucet installations and repairs to complimentary products, please consider Save Home Heat Company to meet your all faucet and plumbing needs.
Our Faucet Services:
Faucet Replacement
Faucet Repairs
Faucet Installation
Remodel Services
A Full Range of High Quality Faucet Products
Experienced Faucet Repairs for Lafayette
With leaking faucets that can be caused by a variety of issues, Save Home Heat Company can help provide the right faucet repair for you. Our highly skilled plumbers stock a good variety of repair parts in their vans, with additional inventory on our warehouse shelves and those of our area parts distributors. We also stock the common replacement faucets and have many other models readily available, if replacement makes more sense than repairs. If you're experiencing any difficulties with your faucet, we hope you'll contact Save Home Heat Company to satisfy your faucet repair needs.
We Can Repair These Common Faucet Problems:
Cracked or Deteriorating Sealant
Loose Housing, Nobs, or Faucet Mounts
Inconsistent pressure or temperature control
Leaks or constant drips
Deteriorating metal
Professional Lafayette Faucet Installations and Quality Products
From basic, dependable faucet models to faucets with enhanced features, Save Home Heat Company can help you find the perfect fit for your needs and home aesthetics. Some high-end model faucets are available wit enhanced performance features such as touch-activated on/off controls, preset water pressure and temperature settings, stainless steel construction, a broad variety of designs, and more. We represent several high-quality product lines, including Delta. Delta faucets are known for being masterfully crafted, durable, efficient, and designed with efficiency and convenience in mind.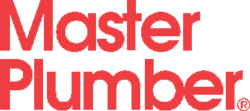 From replacements and upgrades to full plumbing remodels, Save Home Heat Company can help you every step of the way. Whether it's a faucet purchased from us, or the perfect model that you've found elsewhere, each faucet installation is performed with great care by one of our highly skilled plumbers. Before we call the job done, every new fixture is carefully inspected and tested for proper operation and complete functionality. If you're curious about learning more regarding our faucet installation services, or would like more information about our faucet and related product offerings, we're happy to help. We'll never pressure you into a sale, and always answer your questions with no pressure and in a friendly, informative manner.
Our Complete Home Services Include:
AC Repair, Maintenance, and Installations – Central and Ductless
Furnace, Boiler, and Heat Pump Repair, Annual Maintenance, and Installation
Central Indoor Air Quality Products
Hot Water Baseboard and Radiant Floor Heating – Maintenance, Repair and Installation
Plumbing Services
Electrical Services
Water Heater Services – Standard, High Recovery, Tankless, and More
Save Home Heat Company has proudly served Lafayette with high-quality home services for forty years. You can trust our experience and expertise, and our total commitment to providing you with professional service every time you give us the opportunity to work for you. Your satisfaction with our work is our primary goal.
To schedule service, or for any questions about our faucet repairs and faucet installations – or any of our other services – please contact our team today!