Highly Rated Faucet Services for Broomfield
From our start in 1979 until today, Save Home Heat Company has proudly offered award-winning home services to our many happy customers in Broomfield, CO and surrounding communities. Our faucet repair and installation services meet the same high standards of excellence that apply to all of our other services.
We've been recognized by the BBB and many other consumer advocacy groups for our service, maintaining an A+ rating and full accreditation with the Denver-Boulder Better Business Bureau for many years. We're also the recipients of numerous BBB Gold Star awards. If you have faucet installation or repair needs, call Save Home Heat Company today for expert, professional service you can trust.
Our Faucet Services:
Faucet Replacement
Faucet Repairs
Faucet Installation
Remodel Services
A Full Range of High Quality Faucet Products
Experienced Broomfield Faucet Repairs
Do you have a dripping or leaking faucet in your home? A constantly leaking faucet can result in hundreds of gallons of wasted water each month, and can be a major annoyance for a homeowner. Or perhaps you're experiencing inconsistent and unreliable temperature control at the tap. No matter what problem you're having with your faucet, our experienced plumbers at Save Home Heat Company can help. Our highly skilled plumbers are equipped with the experience and expertise, the right tools, and well-stocked service vehicles, to address many common repair and replacement needs.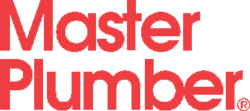 For more unusual faucet jobs, we have a network of dependable local and regional suppliers who help us obtain all types of faucet products. We're not new to this game, so no matter what make or model, we can help you find the best solution for your faucet repair needs.
Signs That You May Need Faucet Repair Include:
Cracked or Deteriorating Sealant
Loose Housing, Nobs, or Faucet Mounts
Inconsistent pressure or temperature control
Leaks or constant drips
Deteriorating metal
Professional Broomfield Faucet Installations and Products
Save Home Heat Company carries both basic, reliable faucets and high-end faucets with enhanced features such as touch-activated operation, preset water and temperature settings, stainless steel construction, and a wide variety of expertly crafted designs. We represent a variety of high quality product lines, including Delta for their cutting-edge technology and great dependability. If you're considering an upgrade or replacement for any of your faucets, or want help with a remodeling project, we'll help you find the best fit for your needs and style.
Save Home Heat Company never pressures our customers into a sale, and we gladly take the time to answer all questions. Our process involves providing ample information so that our customers can make educated decisions they feel good about. Our highly skilled plumbers will carefully install your faucet, whether it's provided by us or by you, with great attention to detail. We always fully inspect and test our work before the job is called complete. For more information about our faucet installation and product offerings, please reach out to us today.
Our Complete Line of Home Comfort Services Includes:
AC Repair, Maintenance, and Installation – Central and Ductless Systems
Furnace, Boiler, and Heat Pump Repairs, Maintenance, and Installation
Central Indoor Air Quality (IAQ) Products
Hot Water Radiant Floor and Baseboard Heating – Full Service & Installation
Complete Household Plumbing Services
Home Electrical Services
Water Heater Services – Tankless, High Recovery, Standard, and more
For forty years, Save Home Heat Company has proudly served Broomfield homeowners with a variety of our award-winning home services. You can count on our team to handle your faucet repair or faucet installation with great care and professionalism. We understand that when you invite us into your home to work for you, that we must earn your trust and business on each and every visit.
Please give Save Home Heat Company a call for any of your home heating, cooling, plumbing, or electrical needs, and see the difference that our highly customer-focused process will make for you.