Forest Fires and Aging Lead Piping: How to Ensure Your Home Water Quality
November 30, 2020
2020 has been a challenging year in so many respects, and for residents of the Colorado Front Range there has been the added burden of horrific forest fires all around the region. These fires, sadly, are becoming a serious annual concern for thousands of area homeowners. While air quality – indoors as well as outside – has become an important concern for many Denver-Boulder area homeowners (our team can assist), the impacts of the recent wildfires may also reach our area water supplies. In this blog, we'd like to discuss water quality issues relating to wildfires, along with another very important issue that could be affecting tens of thousands of Denver area homeowners.
Forest Fire Impact on Water Quality
While wildfires are burning, ash and other fire-related airborne contaminants often find their way into regional lakes and reservoirs. Since fires also burn away the vegetation that would normally hold soil in place and prevent flooding and erosion, subsequent rainstorms will likely push settled ash, sediment, leached nitrates and nutrients, and other contaminants into natural and man-made reservoirs in heightened levels. Water temperatures often increase perceptibly, and water chemistry can be thrown way off the levels that treatment facilities are prepared to address. Taste, odor, color, and mineral concentration can be affected, and drinking water standards may not be able to be met during the initial recovery period.
While some of these impacts may be predictable to an extent, there is no truly 'standard operating procedure' when these unpredictable, devastating events occur – each time they happen, it's in a different location, with its own unique charcteristics. The timeframe to return local water quality to proper levels can vary widely, and the effects of the fires may linger for many years afterward. Local municipalities often make arrangements to 'borrow water' from nearby cities in the intervening period, but with the growing uncertainty of what the near future may bring, more and more Front Range homeowners are taking action at home by adding quality water filtration devices to treat part or all of their home's water supply.
The Denver Water Lead Reduction Program
In December of 2019, metro Denver's primary water utility, Denver Water, reached an agreement with the U.S. Environmental Protection Agency (EPA) and the Colorado Department of Public Health and Environment to begin a far-reaching safety remediation program affecting tens of thousands of Denver area households – not just homes in the city of Denver proper. The program addresses homes that have aging lead (the element) service piping delivering what should be potable water in their homes. Due to the age of this piping, there is significant concern about deterioration creating a potentially unhealthy and unsafe condition. Lead has apparently been found in enough cases and high enough levels to lead to the creation of this important health and safety program which upgrades household lead water piping in homes identified by Denver Water in their service area.
The Denver Water Lead Reduction Program provides for the replacement of affected piping at no cost to homeowners whose property is included in the program, and also offers options for homeowners wishing to handle the upgrades themselves and receive reimbursement for the work. Water testing services and water filters supplied by Denver Water for a limited period of time are also part of the program.
As Denver Water does not own residential water service lines, they are relying on property owners to provide information regarding the presence of lead water service lines. Homes constructed before 1951 are much more likely to have lead service lines, and certain homes built after 1951 may still have lead piping in use.
Not sure if your home's water service line is made of lead, or if your home is included in the Lead Reduction Program?
To use the Denver Water Tool, 'Search By Address' tool to see if your home is covered in the program. Click on the 'Details' tab for Denver Water contact information if you have questions.
Potential Impacts of Lead In Your Drinking Water
Understanding the impacts of consuming the element lead continues to expand as scientists and health officials carry on their studies. We now know that young children are at much higher risk, and that adults are still susceptible to negative health impacts from even relatively low levels. Negative health effects of lead consumption can include impaired hearing, blood cell deficiencies, learning disabilities, reproductive issues, and other undesirable physical conditions.
Ensure Your Home's Water Quality!
While we applaud Denver Water and the associated government agencies for instituting this important remediation program, its duration is projected to last approximately 15 years. Of course, this timeline is based on many factors, including prompt identification of affected properties and the large scope of the program in terms of sheer numbers. Regardless of whether or not your home's water service piping is included in the Lead Reduction Program, our expert plumbing team at Save Home Heat Company recommends that all Denver-Boulder area homeowners give strong consideration to adding an additional level of water quality protection to their homes.
Regarding current federal water quality standards, a recurring question for many in our industry continues to be this: Will our drinking water today meet presumably higher standards in the not-too-distant future, when we know even more? There are lots of examples out there in life that seem to indicate a cautious approach would be prudent.
Substances that can be found in your water in varying levels include:
Chlorine (fairly common, municipal treatment)
Calcium carbonate (aka. 'hardness,' also common)
Lead
Carbon
Sulfate
Phosphorous
Arsenic
Fluoride
Iron & rust
Organic compounds
Pesticides and plant hormones
And more
Contact Our Plumbing Team For Testing & Proven Water Treatment Options!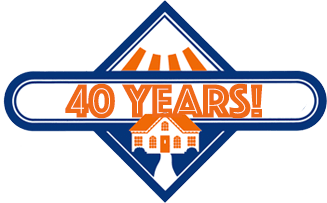 Our experienced, highly skilled plumbing team at Save Home Heat can help Denver-Boulder metro area homeowners improve the quality of their home's water quality with a variety of proven water treatment products, but the first step is always testing! Save Home Heat offers in-house as well as outside laboratory testing services to provide you with a professional analysis of your home's water supply, so you can discuss potential water quality issues and solutions in an informed manner. Depending on the nature of your home's water, there are a range of proven whole-house and point-of-use solutions available to meet specific concerns. These include water softeners, water conditioners, and water filtration products, designed to meet a variety of needs and applications.
For more information or if you have any questions about ensuring your home's water quality, please contact a member of our friendly and knowledgeable plumbing team today. Installation quotes are always free, low-pressure, and conducted with zero sales hype!
Please contact me to schedule a free water treatment product install quote!