Trusted Furnace Installations in Erie
Choosing the right furnace is an important decision that most homeowners only make a few times. Making the right choice in both your new system and the team that installs and services it for you can mean the difference between frustration and years of comfort and peace of mind. If you're considering a furnace installation for your home in Erie, CO, you can trust our experienced team at Save Home Heat Company. We've served homeowners with a wide range of services in Erie since 1979, and continue to help our customers raise their levels of comfort, safety, and efficiency in their homes. From moderate to high efficiency and ultra high efficiency furnaces, we're here to assist you in making an informed decision you'll be satisfied with for the years to come.
We Continue To Impress Our Customers In Erie With our:

EPA certified, highly trained, experienced installers
A+ rating and long-term accreditation with the Denver-Boulder Better Business Bureau
Broad selection of furnaces and heating designs focused on quiet, efficient, reliable operation, and superior comfort levels
Expertise in providing assistance with consumer rebate programs, and combining rebates for maximum savings
Strong commitment to honesty, clear, responsive communication, and customer satisfaction
Friendly, knowledgeable, helpful staff!

In choosing Save Home Heat Company, you'll be working with a highly experienced, knowledgeable team that always works in complete adherence to all local and national codes, as well as specific manufacturer requirements. Each installation we perform is meticulous and detail oriented. Our customers are kept fully informed of the work being performed, and receive a detailed walkthrough after we're done with the job.
Expert Furnace Replacements in Erie
Whether you're facing an older piece of equipment in need of costly repairs, are interested in upgrading your current furnace, or are planning for the future, our crew at Save Home Heat Company is here to help. We'll assist you in determining the right model furnace to fit your needs and your home, and we always do our best to try to fit within our customer's budget and accommodate future plans. You can rely on our team to provide you with low-pressure information for your furnace replacement in your home in Erie, answering your questions with honesty and a commitment to your best interests.
When You Consider Save Home Heat Company to Install Your New Furnace, You Can Rest Assured That We'll:

Provide you with a professional evaluation of your system
Discuss any options that might make sense for you to consider
Provide you with a straightforward, clear, written estimate (e-mail works for us!)
Answer all of your questions and make sure you're fully informed
Communicate clearly throughout the process
Perform your furnace replacement promptly and efficiently
Supply you with all manufacturer-provided documents
Take care of registering your new furnace with the manufacturer for you!
Make sure you are happy when we're done with your job
It's important that the process to replace your furnace gets off to the right start, and one of the first steps is to accurately size the replacement furnace to properly fit your home. You can trust that our estimators will specify a furnace that will do the job when outdoor temperatures plummet, but is not excessively large like many older systems were once sized. If you are curious about enhanced performance and comfort designs such as 2-stage and variable-output furnaces, our team is highly experienced installing and servicing these types of furnaces. We know from experience what will work best in your home in your home and will find the ideal match for your home. We are also expert at identifying the causes of airflow issues, and making logical suggestions to improve these situations.
You can count on our crew at Save Home Heat Company for more than just central forced air furnaces. We also install ductless and central heat pumps and air conditioners, electric radiant heaters, water heaters, hot water boilers, and more. We're also a trusted source of information about high performance furnace filters and indoor air quality products like whole-home air purifiers and central humidifiers, helping you improve the health of the air inside your home to new, higher levels.
Erie's Best in Furnace Installations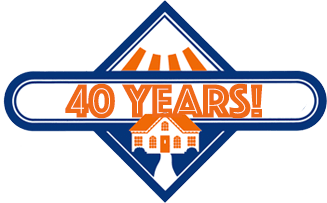 From general questions to helping you get started on a furnace replacement job, Save Home Heat Company is here to provide you with a reliable information, a proven track record, and high quality service. Our goal is to help you make your home as efficient, comfortable, and safe as possible. To learn more about our highly customer-focused process, and see the difference it will make for you, please contact our friendly, knowledgeable team to schedule a free furnace replacement quote today. You can also depend on us for your home cooling, plumbing, and electrical needs, as well!