We'll Handle Your Furnace Installation in Broomfield
Since 1979, Save Home Heat Company has been carrying out quality, reliable furnace replacements for the locals of Broomfield, CO. We have nearly 40 years of experience locally providing our customers with top-quality heaters, and we hope that you'll turn to us when your heating system has finally reached the end of its life, or if you decide it's time for an upgrade. When our customers from Broomfield purchase new furnaces, boilers, and heat pumps from us, they know that they'll always get top-quality equipment, and service to match.
Our decades of experience with high-efficiency designs and applications, and our ability to improve comfort levels from existing systems provides you value that you cannot find at just any company you choose to call. We work hard to exceed expectations in everything we do.
We also:

Have highly skilled, well-trained installers and technicians
Maintain a long-term A+ rating with the Better Business Bureau
Are recipients of the BBB Accredited Business Longevity Award
Have received the 30 Year Lifetime of Service Award from Lennox Industries
Provide expert assistance with Xcel Energy and manufacturer rebate programs
Have an extremely helpful and friendly office and dispatch team
When Should Your Furnace Be Replaced?
Forced air furnaces can last anywhere from 10 to 25 years, depending on several factors including the specific model, how well it was installed, and whether the heater received professional annual maintenance during its life, also including regular filter changes. A neglected furnace is more likely to become unsafe or too failure prone to keep in service sooner than a well maintained unit. Likewise, some models simply haven't done very well over the years and their time is due. Considerations such as a desire to improve comfort levels and system efficiency, reducing gas and electrical usage, and decreasing a home's carbon footprint are also reasons we hear from homeowners in the Denver-Boulder metro area who are having their older furnaces replaced. Click here to learn more!
Count on Us for Your Furnace Replacement in Broomfield
Once you've decided that the furnace, boiler, or heat pump at your Broomfield property needs to be replaced with a newer model, then the professional technicians of Save Home Heat Company are at your service with a variety of heating options. We'll work hard to complete your furnace installation safely and efficiently, and to clean up our work area before we leave your home.
You might need a replacement if your current heater is:
Producing unusual smells or noises
Failing to provide you with even heat
Experiencing frequent repair calls
Driving up your energy bills
Highly Effective, Quiet, Efficient Furnaces
Our high-quality furnace line offers a wide range of efficiencies designed to suit a variety of needs and applications, from 80% to as high as 99% AFUE! Each and every furnace our team installs is correctly sized to effectively heat the home under all sorts of outdoor conditions, even when it gets down to single digits – but without oversizing the system and potentially creating related inefficiencies and comfort issues. In all efficiency ranges, Save Home Heat Company installs the quietest furnaces available; those with variable-speed fans, and 2-stage or variable-capacity designs are even quieter.
Enhanced Performance With Variable-Speed, Variable-Capacity & Two-Stage Furnaces
The quietest, least intrusive, most efficient central forced air heaters made are variable-capacity furnaces, boasting efficiencies of 98 to 99% AFUE. Variable-capacity furnaces provide the most even whole-house heating, and their unique design also helps your furnace filter and central humidifier do their jobs better. Featuring variable-speed fans, a modulating gas valve, and sealed combustion venting, variable-capacity furnaces automatically optimize their performance in very small increments to accurately and smoothly meet home heating needs under all conditions.
Two-stage furnaces are another great option, providing two levels of heating to improve efficiency, reduce operating sound levels, and enhance system performance. Some of the features mentioned above can be found on select 80% as well as 90+% efficient furnaces. One of our comfort advisors would be glad to provide you with more information, answer your questions, and take a closer look to determine if one of these great furnace options is the right fit for your home.
Lennox and Xcel Energy Rebates

Lennox offers a variety of rebate programs to help you purchase one of the most efficient systems on the market. Additionally, Xcel Energy offers rebates on a number of qualifying high-efficiency home installations. Check out these rebates to save on your next system replacement!
Broomfield Furnace Installation Completed to Your Specifications
Give us a call at Save Home Heat Company today if you need to hire a reputable, reliable contractor to take care of the furnace installation on your Broomfield property. Our aim is to provide excellent service and long-lasting heaters to all of our customers who live in the community, and we hope that you'll give us the chance to earn your business. Not looking for furnace repair in Broomfield? No problem! We also offer furnace repair and maintenance as well as AC installation service. Call us today!
Our Complete Line of Quality Home Services Includes: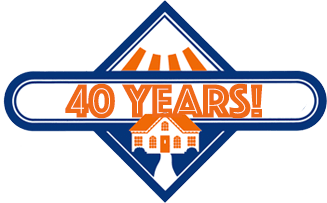 AC Repair, Maintenance, and Installation – Ductless & Central Systems
Furnace, Boiler, and Heat Pump Repair, Maintenance, and Installations
Hot Water Baseboard and Radiant Floor Heating System Service & Installation
Household Plumbing Services
Complete Residential Electrical Services
Central Indoor Air Quality (IAQ) Products
Water Heater Repairs & Installation – Standard, High Recovery, Tankless, and more