Furnace Replacements for Customers in Denver
At Save Home Heat Company, we provide the residents of Denver with furnace replacement options that make sense to consider, and we take the time to educate our customers so they can make informed decisions. We pride ourselves on our ability to help our customers in Denver choose the furnaces or other heating options that make the most sense for their unique situation.
Our decades of experience with high-efficiency designs and applications, and our ability to improve comfort levels from existing systems provides you value that you cannot find at just any company you choose to call. We hope that you'll turn to us when you're in the market for a new heater.
You can trust Save Home Heat Company to handle your furnace installation in Denver because of our:

40+ years strong commitment to honesty and customer satisfaction
Highly skilled, conscietious, certified installers and technicians
A+ rating and long-term accreditation with the Better Business Bureau
Multiple Lennox, BBB, and other awards
Ability to expertly assist you with consumer rebate programs
Friendly, knowledgeable, helpful staff here to serve you!
Furnace Installations Done Right in Denver
Whether your home in Denver has a heater that's in need of replacement, or you've decided it's time for a system upgrade, we'll handle your furnace installation efficiently and safely from the very first until after the job is done – and we'll continue to support you whenever you have a question or need our assistance in the future. Our extensive experience and resources give us the means to serve you properly and professionally, and we hope that you'll turn to us when you need to purchase a new heating system. We sell ENERGY STAR systems that could help you save on your monthly utility bills, along with a full line of products to suit any need.
We can provide you with a top-quality:
Furnace
Boiler
Central heat pump
Ductless Heat pump
Electric or gas radiant heater
Vented wall or garage heater
And more
Hightly Effective, Efficient, Quiet, and Reliable Furnaces
Our furnace line reflects the best of what homeowners are looking for in a central forced air heater. Reliable performance and efficiency are always high on the list, along with a professionally, properly sized unit that doesn't sound like a freight train also ranks right up there. With efficiencies ranging from 80% to as high as 99% AFUE, we can supply you with the heater that best meets your needs. We never pressure our customers to purchase a furnace that doesn't make sense for their unique situation. For instance, why invest in top-of-the-line equipment if you have plans to relocate in the near future?
Variable-Capacity, Variable-Speed & Two-Stage Furnaces Offer Unequalled Performance
Does your home have lots of hot and cold spots in the winter? Does the furnace fan grab your attention every time it turns on? The solution to these concerns could be a variable-capacity or a 2-stage furnace, whose many advantages include quieter, less intrusive, more efficient operation, along with designs that help reduce temperature differences around the home as well as between heating cycles. These popular furnaces also improve air filter and humidifier performance by allowing more time (at lower fan speeds) for them to do their jobs.
Variable-capacity furnaces are super-efficient (99% AFUE!), ultra quiet, and provide the greatest comfort levels attainable from a central furnace. Variable-capacity units automatically adjust their output in very small increments to accurately meet changing outdoor conditions, keeping sounds levels, electrical and gas consumption as low as possible. Two-stage furnaces have a similar design, but in a more scaled-back design that offers two levels of heating output. Two-stage furnaces are available in both 80% and 90+% efficient models, and some models offer the same, advanced variable-speed main blowers used on high end variable-output equipment.
Variable-Speed Fans Are Key To Greater Comfort & Quieter Operation
Variable-speed furnace main blowers are one of the key components used in the many advanced furnace designs that are available in both 80% and 90+% AFUE rated furnaces. Variable-speed furnaces offer enhanced comfort levels and less intrusive operation, along with lower electrical consumption. One of our comfort advisors would be glad to take a closer look and see if one of these enhanced performance furnaces is a good for you and your home.
Lennox and Xcel Energy Rebates

Lennox offers a variety of rebate programs to help you purchase one of the most efficient systems on the market. Additionally, Xcel Energy offers rebates on a number of qualifying high-efficiency home installations. Check out these rebates to save on your next system replacement!
Denver Furnace Replacements by Talented Technicians
Contact us today at Save Home Heat Company in Denver if you require the assistance of a professional who can handle every aspect of the furnace replacement that you need to have performed. Our familiarity with all makes and models of heaters makes us a logical choice for replacing your current unit with a more energy-efficient system. We've been in business since 1979, so you can rest assured that we have the experience and resources necessary to properly take care of your installation job and support your needs in the future. Not looking for a furnace installation in Denver, CO? Contact us today for furnace repair, maintenance or even a new air conditioner.
Our Complete Line of Quality Home Services Includes: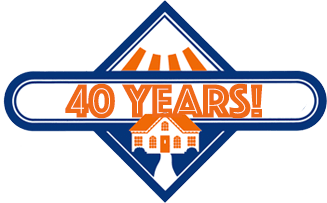 AC Repair, Maintenance, and Installation – Ductless & Central Systems
Furnace, Boiler, and Heat Pump Repair, Maintenance, and Installations
Hot Water Baseboard and Radiant Floor Heating System Service & Installation
Household Plumbing Services
Complete Residential Electrical Services
Central Indoor Air Quality (IAQ) Products
Water Heater Repairs & Installation – Standard, High Recovery, Tankless, and more