We'll Handle Your Furnace Replacement for You in Littleton
Since 1979, Save Home Heat Company has been a trusted source for providing professional, reliable furnace installations for the people of Littleton, CO. Our recent Dave Lennox 30-Year Lifetime Achievement Award is just one testament of many years of stellar service for our customers in the area. We're proud of our many years of experience serving the Front Range, our high level of expertise and resources, and the consistently high quality of our work.
Our decades of experience with high-efficiency designs and applications, and our ability to improve comfort levels from existing systems provides you value that you cannot find at just any company you choose to call. We look forward to providing you with the new heating equipment that makes the most sense for your unique situation. Our customers keep returning to us and referring us to family and friends when they need new furnaces, boilers, and heat pumps because we continue to exceed their expectations.
We're especially proud of our:

Highly skilled, experienced, courteous installers and technicians
Long term A+ rating and Accreditation with the Better Business Bureau
Multiple awards from the BBB, Lennox Industries and others
Decades of experience installing and servicing a broad range of high efficiency heating systems
Friendly, knowledgeable, and helpful staff
You Can Rely on Us for Furnace Installations in Littleton
If the heating system in your Littleton home is nearing the end of its life or is in need of immediate replacement, Save Home Heat Company is ready to provide you with a top-quality unit and excellent service. You can rest assured that we'll arrive at your premises in a timely manner, professionally perform your installation and that we'll clean up after ourselves before we leave your home. All appropriate documentation will be left for your records, and our staff will assist with all permits and inspection schedule.
Improved Comfort & Efficiency, Custom Furnace Installations
When you upgrade your existing furnace, that's the time to address heating issues that have been on your mind for a while, but you've simply accepted and grown used to them. Things such as uneven heating, high bills, loud operation, and poor filter access can often be addressed with your choice of equipment and ducting modifications that our experienced team may be able to make to help remediate the situation. The first step, along with a close survey of the existing system, is performing an accurate heat load calculation to determine what size furnace will be the best fit for your home. Then comes a consideration of efficiency ratings you may consider, and other enhanced performance options. It's worth taking the time to learn as much as you can. Our furnace line offers reliable, high quality units ranging in efficiency from 80% to as high as 99% AFUE, in single-stage, 2-stage, and variable-output models. Our replacement furnace recommendations often feature an option or two for you consider, and your comfort adviser will take the time to explain the differences and answer all your questions in a low-pressure manner, so that you can make an informed decision you feel comfortable with. No sales hype, ever.
Variable-Output and Two-Stage Furnaces Are Worth Consdiering
If you're planning to remain in your current home for an extended period of time and you wish to optimize the performance of your forced air heating system with a wise investment in a replacement furnace, you should learn about variable-output furnaces, and the many benefits that their advanced design affords. From the most efficient furnaces we've installed in the 40+ years we've been in business – with 98-99% AFUE efficiency ratings – to the very quietest operation available, providing the most even and least intrusive heating throughout the entire home – and more! – a variable-output furnace is a great heating option for any home with a ducting system that can properly accommodate its design.
Two-stage furnaces are another replacement option that's very popular with our customers and are well worth considering. Several of the benefits of 2-stage furnaces are similar to variable-output units, but are scaled back in a furnace that offers two levels of heating output. Available in both the 80% and 90+% efficiency range, some 2-stage furnaces also incorporate the same quiet, unobtrusive, efficient variable-speed blowers found on variable-output furnaces. Please speak with one of our friendly team members to learn more about any of these enhance-performance furnace options. it's worth taking the time.
We have the skill and the experience to work with:
Furnaces
Boilers
Heat pumps
Ductless Systems
Electric and gas radiant systems
Vented gas wall and shop heaters
And more
Lennox and Xcel Energy Rebates

Lennox offers a variety of rebate programs to help you purchase one of the most efficient systems on the market. Additionally, Xcel Energy offers rebates on a number of qualifying high-efficiency home installations. Check out these rebates to save on your next system replacement!
Littleton Furnace Replacements Completed by Talented Technicians
Give us a call today at Save Home Heat Company for a quality, meticulous furnace replacement on your property in Littleton. No replacement or installation job is too difficult for our well-trained crew, and we hope that you'll give us the chance to earn your trust with your furnace installation. Not looking for furnace installation services? We also offer furnace repair and maintenance. If you are interested in replacing your air conditioner, we also offer AC replacement services. Contact us today to schedule.
Our Complete Line of Quality Home Services Includes: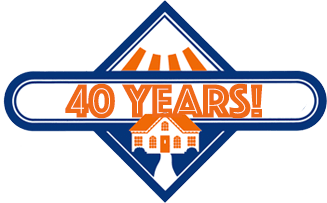 AC Repair, Maintenance, and Installation – Ductless & Central Systems
Furnace, Boiler, and Heat Pump Repair, Maintenance, and Installations
Hot Water Baseboard and Radiant Floor Heating System Service & Installation
Household Plumbing Services
Complete Residential Electrical Services
Central Indoor Air Quality (IAQ) Products
Water Heater Repairs & Installation – Standard, High Recovery, Tankless, and more