Efficient Furnace Replacements in Westminster
At Save Home Heat Company, we work hard to provide our customers in Westminster, CO with quality furnaces, boilers, and other heating equipment. Our decades of experience with high-efficiency designs and applications, and our ability to improve comfort levels from existing systems provides you value that you cannot find at just any company you choose to call. We hope that you'll allow us the opportunity to match your home with the best heating system for your unique situation, and we'll ensure that you're comfortable when those winter months start adding up.
We're especially proud of our:

Higly skilled, experienced, courteous installers and technicians
Long term A+ rating and Accreditation with the Denver-Boulder Better Business Bureau
30-Year Lifetime Achievement Award and Premier Dealer status from Lennox Industries
High level of expertise assisting our customers with valuable consumer rebates
Strong commitment to honesty & customer satisfaction
Friendly, knowledgeable, helpful staff
Prompt, Dependable Furnace Installations in Westminster
If the forced air furnace in your home in Westminster has been giving you trouble, our home comfort team is prepared to provide you with options for a suitable replacement. We'll work closely with you to help you select the new furnace that will best align with your current and future plans, You can rely on our comfort advisors to provide ample amounts of information, and to take the time to answer all your questions in a low-pressure fashion, so that you can make a decision you'll feel comfortable with, now and for many years to come. Replacement furnaces are available with efficiencies ranging from 80% to 99% AFUE, with a variety of enhanced comfort design options also available.
Accurately Sized Furnaces For Optimal Performance and Comfort

Our team will accurately size your furnace to meet the specific heating requirements of your home, and you can count on our installers to connect your new furnace smoothly and cleanly with the existing ducting, assuring you optimal airflow, as well as user-friendly, easy access to check and replace the filter. Your new furnace will keep your home nice and cozy during the coldest of conditions, but will avoid the inefficiency and discomfort pitfalls of the oversizing practices that were common for many years.
Variable-Output and Two-Stage Furnaces Offer Enhanced Performance Benefits
Variable-output furnaces, with efficiencies in the 98-99% AFUE range, are the ultimate forced air furnace for any home that can properly accomodate them. Featuring variable-speed fans, sealed combustion venting, and modulating gas valves, these state-of-the-art furnaces adjust their performance in very small increments, enabling them to provide the quietest, least intrusive, most comfortable, most efficient furnaces that we've installed in our 40+ years serving our community. One of our comfort advisors would be glad to review the many benefits of variable-output furnaces with you in an informative manner, with zero sales hype. We'd be glad to have someone come out to your home to see if a variable-output heater would be a good fit for you and your home.
Two-stage furnaces are also a great option for a replacement furnace, offering many similar benefits as variable-output equipment but in a scaled back package that offers two levels of heating and fan power. Available in both the 80% and 90+% efficiency ranges, two-stage furnaces are a great match for many homes and families. Some models in both efficiency ranges even include the same quiet, unobtrusive, advanced variable-speed main blower used in the super efficient variable-output furnaces. Our team would be glad to help you navigate the waters of efficiencies and enhanced-performance designs, so you can make an informed, well thought-out purchasing decision.
When you turn to Save Home Heat for your new heating unit, you can rest assured that we'll:
Provide you with a professional system evaluation
Discuss options that make sense for you to consider
Provide you a straightforward, clean, written estimate
Take the time to fully answer all your questions
Communicate clearly throughout the process
Handle your job promptly and efficiently
Make sure you are happy when we're done
Lennox and Xcel Energy Rebates

Lennox offers a variety of rebate programs to help you purchase one of the most efficient systems on the market. Additionally, Xcel Energy offers rebates on a number of qualifying high-efficiency home installations. Check out these rebates to save on your next system replacement!
Lasting Westminster Furnace Replacements
Trust Save Home Heat Company if you're in the market for a long-lasting furnace replacement for your home in Westminster. We'll do our best to carry out all aspects of your replacement job in a tidy fashion and clean up after ourselves once we're finished with your installation. You can count on Save Home Heat to handle your furnace installation professionally and to be available to support you fully after our work is done. We'd love the opportunity to earn your business, now and in the future. Contact us today to set up an appointment with our friendly staff. Not looking for a furnace replacement in Westminster, CO? We also offer furnace repair and maintenance as well as air conditioner installation services.
Our Complete Line of Quality Home Services Includes: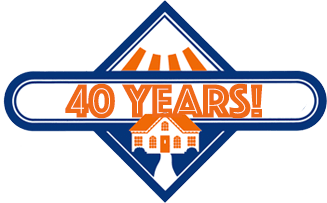 AC Repair, Maintenance, and Installation – Ductless & Central Systems
Furnace, Boiler, and Heat Pump Repair, Maintenance, and Installations
Hot Water Baseboard and Radiant Floor Heating System Service & Installation
Household Plumbing Services
Complete Residential Electrical Services
Central Indoor Air Quality (IAQ) Products
Water Heater Repairs & Installation – Standard, High Recovery, Tankless, and more