Efficient Lakewood Garbage Disposal Installations
When you have a garbage disposal installation project in Lakewood, CO, Save Home Heat Company can assist you promptly and professionally. We've been a locally owned and operated company since 1979, and we're ready for any job you have in your home in Lakewood and surrounding communities in Jefferson County. Our strong commitment to customer service is reflected in our long-term A+ rating with the BBB and other consumer groups.
You can trust us to:
Have experienced and trained plumbers
Offer sound advice
Work with all models of garbage disposals
Keep your best interests in mind at all times
Regardless of the type of garbage disposal you want in your home, we'll get it installed properly. Our garbage disposal replacement services in Lakewood could keep your pipes free of clogs so that your home's drain system will function better. Save Home Heat Company wants to be the team you turn to for any garbage disposal issue in Lakewood. We'll take the time to make sure that everything is hooked up and functioning flawlessly, and we'll clean up thoroughly when we're done working. Our goal is to provide all of our customers with peace of mind about our work.
Professional Garbage Disposal Replacement Options
Our goal is to earn your trust and your future business whenever you hire Save Home Heat Company to work in your home. When you call us with a garbage disposal issue, we'll determine whether a repair can be performed for a reasonable price, and answer any questions you have about your options. It often makes sense to not attempt repairs on an existing disposal, and rather move on to a new unit, but no conclusions are reached until we have diagnosed your unit. Our team is highly experienced with both basic and high-end models of garbage disposals.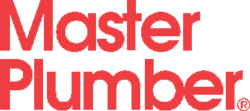 Common causes of clogged garbage disposals include (don't put these down the disposal):

Coffee grounds
Onion skins
Potato peels

Eggshells
Cooking oils, grease, and fats

Rice, oats, and bread
Pasta
It's important to run your disposal properly and those avoid foods that expand easily and foul your unit and shorten its life. Read the owner's manual carefully, and to see if your unit has other specific maintenance requirements. NOTE: Safety first, always! When operated and cared for properly, a home's garbage disposal should last for at least 8 to 15 years.
Is Repair or Replacement the Better Option?
How satisfied are you with your current garbage disposal? If you're in need of a repair, it may make good sense to consider your options for a replacement. Oftentimes, the cost to have a new garbage installed versus repaired is negligible when considering the performance upgrades a newer model can provide. From quieter sound levels to larger capacity and higher horsepower motor ratings, our team can help you choose a garbage disposal you'll love to have in your home. Of course, we'll always be transparent and never recommend a service or product you aren't comfortable with. Our aim is always to provide the greatest level of satisfaction with our services, and we never employ any sales hype when discussing your options.
Optional features for your new garbage disposal include:

Plastic, steel, or stainless steel grinding chambers
Different volume grinding chambers
⅓ to 1 horsepower motor ratings
Noise reduction features

Multiple grinding stages for different types of waste
Auto-reverse for releasing jams
Septic-assist model disposals
Hassle-Free Garbage Disposal Services
We understand how important it is to have a fully functional garbage disposal. Putting eggshells, pasta, or cooking oil down your drain can cause a variety of issues with the disposal as well as your home's drain piping. Save Home Heat Company can help you get it replaced promptly with a quality unit that will last many years. We'll make sure you're fully educated on how to operate the unit, and we'll provide you with complete documentation of our work and instructions for your new product.
Please give Save Home Heat Company a call today for expert assistance with your broken garbage disposal, and also keep us in mind for all your home's heating, cooling, electrical, and plumbing needs.
Our Complete Line of Quality Home Services Includes:
AC Repair, Maintenance, and Installation – Ductless & Central Systems
Furnace, Boiler, and Heat Pump Repair, Maintenance, and Installations
Hot Water Baseboard and Radiant Floor Heating System Service & Installation
Household Plumbing Services
Complete Residential Electrical Services
Central Indoor Air Quality (IAQ) Products
Water Heater Repairs & Installation – Standard, High Recovery, Tankless, and more