Garbage Disposal Repair in Superior
Although it's a relatively minor feature in your home, your garbage disposal plays a significant part in the convenience of your kitchen. While Superior, CO homeowners typically don't think much about it when it's working okay, a broken or clogged garbage disposal can become a big headache, especially for those who do the cooking and dishes, and around the holidays! Our plumbing team at Save Home Heat Company provides professional, experienced garbage disposal installation, repair, and replacement services.
We're strongly committed to the satisfaction of our customers, and each of our skilled plumbers is trained to perform highly detailed, high quality work. As a locally owned and operated company for over 40 years, we maintain a long-term A+ rating and full accreditation with the Denver-Boulder Better Business Bureau, and are highly rated on many other consumer platforms. We put our customers first and treat them and their homes with great respect.
We've earned a reputation for
Promptly and completely filling customer needs
Providing sound, honest advice
Working with trusted products
Completing jobs efficiently
High quality work
Our trusted work ethic
Making sure that our customers are 100% satisfied
Keeping Your Garbage Disposal in Good Shape
Certain foods and materials can wreak havoc with your disposal unit, and it's important to use it properly in order to make sure it performs effectively and reliably, to help avoid parts failures or breakdown, and to help extend its life. Friendly reminder: Use only cold water when you run your disposal.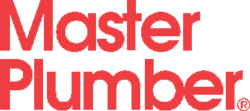 Common causes of clogged garbage disposals include (don't put these down the disposal):

Coffee grounds
Onion skins
Potato peels

Eggshells
Cooking oils, grease, and fats

Rice, oats, and bread
Pasta
A poorly maintained unit won't be able to shred food scraps properly, which can allow buildup to form more readily in your pipes. Take good care of your garbage disposal to make sure it remains clear and eliminate the need for premature replacement. Read the owner's manual carefully as a refresher and to see if your unit has other specific maintenance requirements. NOTE: Safety first, always! A garbage disposal that is properly cared for should work for at least eight to 15 years.
Garbage Disposal Installation for Superior Residents
Sometimes all your garbage disposal needs is a little TLC. However, when problems persist, it may reach a point where replacing your garbage disposal is a more cost-effective, long term solution than trying to fix one that's past its prime. After a thorough inspection, your trusted Save Home Heat Company plumber will be able to advise you on our findings, answer all your questions patiently and fully, and provide you with professional recommendations that address your needs.
While most homes come with a standard, continuous-feed garbage disposal with basic features, installing a new disposal affords a number of optional features to choose from. Enhanced performance, a variety of power levels, and greater longevity are some of the highlights of what these upgrades can provide you. We'll listen carefully to your input and offer options to choose from that we feel are the best fit for your circumstances. No pressure or sales agenda, ever. Our sole focus is your best interests.
Garbage disposal optional features include:

Plastic, steel, or stainless steel grinding chambers
Different volume grinding chambers
⅓ to 1 horsepower motor ratings
Noise reduction features

Multiple grinding stages for different types of waste
Auto-reverse for releasing jams
Septic-assist model disposals
Installing New Garbage Disposals
Save Home Heat Company is dedicated to exceeding your expectations every step of the way. From your first phone call with our customer service staff to receiving your low-pressure quote and completing a quality repair or replacement, we take the stress out of clogged or broken garbage disposals. No job is too big or too small for our team. We'll do our best to exceed your expectations whenever you give us the opportunity to work in your home.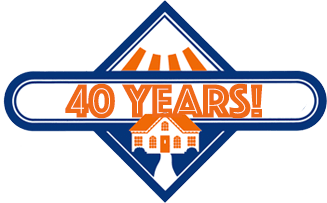 For dependable, professional garbage disposal repair or replacement in Superior, count on Save Home Heat Company for friendly service, exceptional quality, and reliability. To schedule a service call, or receive a low-pressure garbage disposal install quote, please reach out to our team today!
Our Complete Line of Quality Home Services Includes:
AC Repair, Maintenance, and Installation – Ductless & Central Systems
Furnace, Boiler, and Heat Pump Repair, Maintenance, and Installations
Hot Water Baseboard and Radiant Floor Heating System Service & Installation
Household Plumbing Services
Complete Residential Electrical Services
Central Indoor Air Quality (IAQ) Products
Water Heater Repairs & Installation – Standard, High Recovery, Tankless, and more