Going Green with Your Hot Water: Point-of-Use Electric Water Heaters
September 16, 2020
With the continuing trend away from using fossil fuels such as natural gas to power our homes, our team continues to present the latest 'green' options for heating, cooling, and producing hot water for our homes. This blog focuses on compact and point-of-use electric water heaters, which can be used independently or to enhance the performance of a conventional central water heater. These units are great options for homeowners wanting to not only reduce their carbon footprint but to improve overall hot water performance in their homes.
Why The Point-of-Use Electric Water Heater Option?
There are plenty of reasons a homeowner might consider a point-of-use electric water heater. Eliminating wasted water from going down the drain while waiting for hot water to arrive at the tap or showerhead is a big one. Another is avoiding the wasted energy that comes with maintaining hot water 24/7 in a standard hot water tank.
In the right application, you can enjoy the flexibility to increase your hot water supply, as needed, without investing in a new central water heater or overtaxing your current system. Depending on your usage patterns, you could even see reduced operating costs versus a traditional tank system.
Benefits of point-of-use electric water heaters include:

Improve hot water supply
Conserve floor space
Conserve water
'Green' hot water option to gas-fired equipment, reducing your carbon footprint
Lower operating costs than a traditional electrical water heater
No gas piping or venting required
Provide hot water supply flexibility to suit changing needs
Used as a supplement to an existing conventional water heater, you may be able to lower the temperature setting on your central tank and let your point-of-use unit handle more of the load. Supplementing or replacing a central gas unit, this makes a point-of-use electric water heater a 'green' hot water option that can help you reduce fossil fuel consumption, reducing your carbon footprint, and also improve the efficiency and capabilities of the hot water system in your home.
Does a point-of-use water heater make sense for my home?
A Variety of Options to Consider
There are three types of compact and point-of-use electric water heaters that our team would like to highlight in this blog:
Point-of-use electric water heaters
Under-sink, point-of-use electric water heaters are designed to serve one location in the home. Compact and out of sight, they are capable of supplying independent hot water, or can function as an inline booster, supplementing hot water delivered from a central tank. While 120 volt models are also available, our team has found that the 240 volt units perform far better, and our customers are much happier with their performance. Operating off a single-pass of water thru the unit, the more powerful 240 volt models are capable of providing more hot water, quicker. However, they typically require a larger upfront investment.
Mini-tank water heaters
Mini-tank electric water heaters fit a variety of point-of-use applications such as providing independent, limited-volume hot water for a challenging location, or as a booster to an existing system. These units have storage tanks smaller than 10 gallons, so temper your expectations if you're planning to rely solely on this type of product. One of the notable, convenient features of mini-tank water heaters is that many models are available to fit standard, 120 volt electrical outlets, making the locations where they can be used more flexible than the 240 volt units. The recovery time on 120 volt mini-tank water heaters will be longer than the 240 volt models, but this isn't as crucial with this type of product because it has a storage tank.
Central hot water boosters
Somewhat of a hybrid product, this tankless electric water heater supplements the hot water output from an existing central gas or electric water heater, and is located in the home's mechanical area by the central tank. Very compact, programmable, and automatic, in the right application these 240 volt units are a great option for boosting the performance of an existing tank that comes up short on meeting demand, or for expanding the amount of hot water that a heater delivers – without having to sacrifice more floor space or buy an entirely new system in the process.
Common applications of electric point-of-use water heaters:

Additions, where new space is located far from your central water heater
Detached studios and workshops
Cabins and guest cottages
Vacation rentals
Guest apartments
Supplementing an existing central water heater
Independent, whole-house applications (using multiple units)
It's important to note that many point-of-use electric water heaters may require a new dedicated 240 volt electrical circuit or other high voltage wiring in order to be installed safely and in compliance with electrical safety code. As always, strictly adhering to local code, as well as all manufacturer instructions, is the only approach that should be taken when adding any of these products to your home comfort system.
At Save Home Heat Company, all electrical work is handled by our licensed Master Electrician and our experienced electrical team; all plumbing work is also handled in-house, and is coordinated and overseen by our licensed Master Plumber.
Call Today For More Information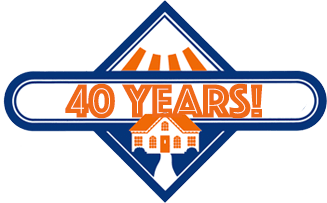 Serving homeowners in the Denver-Boulder metropolitan area for over 40 years, our expert team at Save Home Heat Company is always glad to answer your questions and provide information and low-pressure advice and recommendations about your full range of hot water options. Every situation is unique, and there is no one-product-fits-all solution that fits all of our customers' needs and homes.
For more info about point-of-use and compact electric water heaters, or for a professional assessment of your home's hot water system, please reach out to our friendly, helpful team today. Please keep us in mind for any of your home plumbing, electrical, heating, or cooling needs.
Please contact me to discuss my hot water needs, or to schedule a service call!