Heat Pump Water Heaters: A Deeper Dive
November 18, 2022
Along with central and ductless heat pumps that are now commonly used for heating and cooling homes in the Denver-Boulder area and around the country, "green" heat pump technology is also available to heat your domestic hot water for things such as showering, doing dishes, laundry, and more. In this blog post, we'll take a closer look at our current preferred heat pump water heater manufacturer, Rheem, and provide some details that we hope our readers will find interesting and helpful.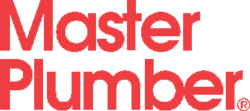 An Overview of Heat Pump Water Heaters
Also known as "hybrid electric water heaters," tank-type heat pump water heaters use refrigerant and a compressor to heat your hot water, and have a backup electric heating element to assist the heat pump, when needed. Hybrid electric water heaters do not burn natural gas or propane and they outperform conventional electric tank water heaters.
The Professional Prestige ProTerra Hybrid Electric series (now there's a mouthful!) from Rheem are our top selling heat pump water heaters, and in the below overview we'll focus on our most popular unit, the 50-gallon model #PROPH50-T2-RH375-30.
Top Features of Rheem Heat Pump Water Heaters
Here's a summary of some of the leading features of these unique water heaters that are steadily carving a niche in our market:
Smartphone Monitoring
Integrated EcoNet Wi-Fi technology for enabled smartphone monitoring. Check on water heater performance, change operating mode, adjust the temperature setting, adjust the operating schedule, detect leaks, and even view energy usage on a weekly, monthly, or yearly basis.
Energy-Saving Scheduling
Program the water heater to match your needs throughout the day, ramping up hot water supply when it's needed most, and dialing it back for low-demand periods. Maximize your electrical savings!
Away Mode
Dial back on hot water production for extended periods when you know you'll be away from home. You can even adjust or override this feature remotely from your smartphone.
Operating/Scheduling Modes
Five operating modes to choose from, to match and adjust to our at-times changing lifestyles (including Energy Saver, High Demand, and Vacation modes). These can also be controlled from your smartphone.
Automatic Leak Guard Protection
The optional Leak Guard system includes a leak detection sensor and a factory-installed automatic water shutoff valve. It's available on many models.
Convenient Servicing on Rheem Contractor App
These advanced water heaters provide onboard diagnostics to assist service techs if one is needed to work on your heater. This feature allows your tech to view alerts and alarm codes by means of the Rheem Contractor App.
Rheem Hybrid Electric Water Heater Technical Specs
Here's a quick look at some the technical parameters of the Rheem heat pump water heaters our team recommends:
Dimensions and Storage:
Height: approximately 62" tank only, and 79" including the optional top exhaust pipe connection
Storage volume: our featured and most popular model is 50 gallons (sizes available are 40, 50, 65, and 80 gallons)
Venting & Clearance Considerations
The diameter of the optional sheet metal exhaust pipe that connects to the top of the unit ranges between 5-8", depending on the model and the distance from the exterior wall. For the 50-gallon unit, this zero-clearance certified (as in safe to the touch!) exhaust pipe is typically 6" in diameter.
Venting Options

Since these units do not exhaust hot air and no noxious fumes are produced, there are a variety of ways that air can be delivered to and exhausted from the unit. Venting parameters are very flexible; options include:

Pipe input air from the outside directly into the unit, and pipe the exhaust air directly to the outdoors (the "fully ducted" configuration)
Connect either the input or the exhaust vent connection on the water heater to just one outdoor vent pipe, and set up the other connection for indoor use (partially ducted configuration)
Draw input air from indoors and also exhaust air to the indoors (non-ducted)
When not employing the fully ducted venting configuration, there are specific requirements for providing ample amounts of indoor air for the unit. The size of the mechanical room may come into play, and on occasion a louvered or vented mechanical room door may be required. Our team at Save Home Heat is very experienced at advising our customers on which venting configuration makes the most sense for their specific home and needs.
Performance Ratings: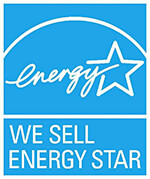 Uniform Efficiency Rating (UEF): 3.75. The UEF ratings for these Rheem models range from 3.45 to 4.0 UEF, which is approximately 4 times more efficient than standard electric tank water heaters
First-hour hot water rating (FHR): 67 gallons
Recovery rating: 27 gallons per hour. (Full disclosure: Our team readily admits that this number is not very comparable to many of the gas-fired water heaters that we install)
Electrical Ratings & Requirements:
Electrical requirements – 208/240 voltage for our featured models. This voltage produces the lowest bills and greatest hot water performance. (Note, there are 120-volt options available, but primarily for performance reasons we do not recommend them.)
The electrical amperage draw rating of our featured unit is 21 amps (30-amp circuit required)
A power disconnect switch (just like for furnaces and boilers!) is normally installed by the unit, as required by code. The switch is not required if the unit is located in very close proximity to the home's main electrical panel
For the 240-volt units, a dedicated electrical circuit is required by code, with a dedicated breaker properly sized for the heater (often a 30-amp breaker)
Backing up the heat pump for times when it needs an assist is a 4500-watt conventional heating element.
Rheem provides a 10 year warranty on the tank and all parts.
Considering a Heat Pump Water Heater for Your Denver-Boulder Home?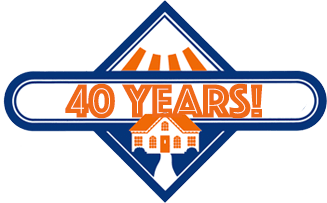 At Save Home Heat Company, we focus on meeting the individual needs of each of each customer we serve in the Boulder-Denver metro area – as opposed to trying to 'fit a square peg into a round hole.' Our water heater line offers a wide variety of products and options, so that we can match you with what we feel are the best hot water solutions for you and your home.

For more information or to schedule a free, low-pressure install quote, please reach out to our team today.

Please contact me to schedule a water heater consultation for my home!

Tags: Heat Pump Water Heaters