Both ductless mini-split and central heat pumps are becoming increasingly common for homeowners throughout the Boulder, CO area. These multifaceted units offer an effective, efficient solution for both heating and cooling in the home. In either case, heat pumps can be used alongside an existing central furnace, or they can work as a singular system, providing zoned heating and cooling to specific areas. Depending on the size of the model, some may even be used to heat/cool an entire home.
What are Heat Pumps?
Air-source heat pumps are particularly popular because they offer both heating and cooling, avoiding the need for two separate systems. They're an excellent year-round home comfort option that doesn't burn fossil fuels (i.e. gas or propane), making them ideal for environmentally-minded homeowners seeking to reduce their carbon footprint in the home heating department. They can work in tandem with an existing central gas furnace, or be used to provide independent heating and cooling. Heat pumps are becoming increasingly widespread for good reason—their many benefits make them an energy-efficient, relatively hassle-free option for Boulder homes.
Central heat pumps are installed concurrently with the existing furnace, providing both air conditioning and heating through the ducting system. While they may not work alone as a solo heat source in the Boulder area specifically (because our winters get a little too cold for their liking), installing them in combination with a gas forced air furnace can be the perfect solution to overcome the shortcomings of both systems. This style of installation is referred to as a 'dual fuel heating system.'
Ductless mini-split heat pumps function on their own, separate from an existing central heating or cooling system. These units offer customized, flexible home comfort for specific rooms or areas in your home. When used in partnership with a central system, you can use mini-split heat pumps to support areas that don't get quite as warm or cool as you need during their respective seasons, allowing you to address problem areas without the high cost of running more ducting to those zones.
Ductless Mini-Split Heat Pumps
Ductless heat pumps are an excellent choice for Boulder homes, particularly for their unobtrusive design and quiet, seamless functionality while providing year-round home comfort. In our many years serving the local area, ductless heat pumps are consistently a highly satisfactory product. Whether you install a heat pump to complement a central heating/cooling system to create more flexible comfort in areas or rooms of your home, or to create a whole-home system that's efficient functionally and environmentally, a ductless heat pump system may be an excellent choice for your Boulder home. It's worth noting: some heat pump models can provide reliable heat output even when winter temperatures drop as low as -10 degrees!
Boulder Mini-Split Heat Pump Benefits:
Very effective, dependable, and responsive
Exceptionally quiet indoors and outdoors
Indoor blower units are slim and unobtrusive, and don't require major construction for installation
Outdoor condenser is much more trim and quieter than a central system unit
Highly efficient with minimal operating costs – efficiencies up to 12.5 HSPF (heating) and 30+ SEER (AC)
INVERTER-driven compressor technology minimizes energy usage
Removes performance issues having to do with older ducting systems that have air leaks
The flexibility to create personalized 'comfort zones' in different areas of your home, and cut back on energy consumption in areas less frequently used
Applications of Mini-Split Heat Pumps
Bedrooms
Home offices
Dens, dining rooms, and living rooms/great rooms
Areas that experience too much heat loss or solar gain, compared to the rest of the home
For homes with hot water heat, or that don't have a central ducting system
In homes with central heating and cooling where certain rooms are consistently much colder and/or hotter than where the thermostat is located
For any room that you want to heat and cool independently
When central heating and cooling is more expensive than you would like
Multi-Zone Heating and Cooling Solutions in Boulder
Multi-zone mini-split heat pump (AC-only) systems give you the option to power more than one indoor blower unit using just a single outdoor condenser. This not only keeps your carbon footprint significantly lower than with a traditional central cooling system, but it also minimizes noise levels. Depending on what you need for your home, certain models can utilize just one outdoor condenser for as many as six indoor units! Additionally, the indoor units are often variable in regard to the styles.
While wall-mounted options are consistently the most common with our customers because of the discrete installations, other unit styles are available, including ceiling-cassette, floor console, and minimal duct-able models that can be hidden out of sight.
Mini-Split Heat Pumps for the Entire Home
Local city utility companies remain committed to moving away from burning fossil fuels and toward wind, solar, and other renewable energy sources. Many Boulder homeowners are following suit by looking for environmentally-friendly ways to minimize their carbon footprint and boost the energy efficiency of their homes (while, of course, maintaining comfort levels). Home heating has progressively become more of a subject of discussion when it comes to this topic.
Ductless heat pumps provide a great solution for reducing your home heating footprint without sacrificing home comfort. Plus, they offer a number of additional benefits that you don't get with some other alternative heating solutions. Converting your home's older traditional heating system to a whole-home ductless heat pump system might be a good solution for maximizing overall efficiency and improving flexibility and convenience within your home.
ENERGY STAR Rated Mitsubishi Ductless Systems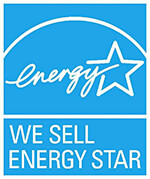 At Save Home Heat Company, we repeatedly recommend Mitsubishi Electric ductless mini-split heat pumps for reliable, quality alternative heating and cooling products in Boulder homes. Mitsubishi continues to stand tall as a worldwide leader in ductless home comfort, with a 50-year history in the industry.
Their popular M- and P-Series systems are identified by the Environmental Protection Agency (EPA) as meeting or exceeding all ENERGY STAR efficiency criteria. Not only that, but many of the models most recommended by our HVAC technicians also qualify for the ENERGY STAR Most Efficient label, which is a prestigious recognition used to acknowledge ultra high efficiency home products. Save Home Heat Company is an authorized Mitsubishi ELITE Diamond Contractor, a recognition awarded to their top nationwide dealers.
Brands We Carry


---
Central Heat Pumps in Boulder
If your existing furnace and ducting system offer dependable functionality when it comes to heating and cooling your home, a central heat pump may be a worthwhile option when it comes time to replace your old AC unit.
A central heat pump provides the same reliable airflow that you can expect from a traditional air conditioner, with the added bonus of also working in reverse, providing heating in the cooler months. A properly sized and professionally installed central heat pump is often able to take on much of the heating load during relatively mild conditions. This relieves the furnace, extending its lifespan and reducing your home's overall carbon footprint. When temperatures become too chilly for the heat pump to heat the home on its own, your furnace can take over. It's a win-win situation that maximizes the benefits of both systems.
Heat Pumps for Dual Fuel Heating Systems
When you choose to install a central heat pump in tandem with a gas furnace, it's referred to in the industry as a 'dual fuel heating system.' The 'dual' part refers to the electricity powering the heat pump and the gas fueling the furnace (i.e. both fuel systems working alongside each other for ultimate home comfort). Typically, the heat pump takes care of the heating during milder weather and will continue to do so until the weather exceeds the capabilities of the heat pump (e.g. the sun goes down, temperatures drop, or we see a major cold snap). It's not always certain that the furnace will need to be used, but having both options can make the transition smooth from one system to the other. This proven system may be an ideal choice for heating your Boulder home.
The Advantages of a Central Dual Fuel Heating and Cooling System Include:
Eco-friendly heating and cooling option, compared to a standard furnace and AC system
Lower gas consumption
Smaller carbon footprint
Boosted system efficiency
Decreased load and maximized lifespan for furnace
Two sources of heat instead of just one (a built-in backup system)
State-of-the-art comfort levels all year round
Based on our 25 years of experience at Save Home Heat Company, a dual fuel central heating and AC system is the best choice possible for maximum efficiency. Additional enhanced performance central heat pump options include high efficiency two-stage and single-stage systems.
If you're thinking about installing a variable-output or two-stage system, we highly encourage you to work with a contractor that is knowledgeable in this type of high performance. Installation and setup is more detailed than a standard single-stage system, and quality installation is extremely important for getting the most out of your system. In Boulder and the surrounding ares, Save Home Heat Company offers highly experienced technicians who offer quality work and dependability.
Rebates for Heat Pumps in Boulder
Certain high efficiency mini-split and central heat pumps may qualify for manufacturer and/or utility company rebates! We encourage you to look into your options and speak with one of our comfort specialists to maximize savings on your home comfort investment. You can also visit our Rebates & Incentives page to learn more.
Interested in a Heat Pump for Your Boulder Home?
Save Home Heat Company is dedicated to offering you the information you need to make the right decision for your home about heat pumps in a low-pressure, detailed manner. You can count on us for friendly guidance that allows you to make an informed decision for your unique circumstance, and to provide you with a smooth, hassle-free ductless or central heat pump installation from start to finish. To learn more or to schedule a free, no-obligation installation quote, we invite you to call us today.
Our Complete Line of Quality Home Services Includes:
AC Repair, Maintenance, and Installation – Central and Ductless Systems
Hot Water Baseboard and Radiant Floor Heating System Service and Installation
Heat Pump, Furnace, and Boiler Repair, Maintenance, and Installations
Household Plumbing Services
Central Indoor Air Quality (IAQ) Products
Complete Residential Electrical Services
Water Heater Installation and Repairs – Standard, High Recovery, Tankless, and more