Quality Centennial Central & Mini-Split Heat Pumps
For effective and efficient heating and cooling, heat pumps are a product many homeowners in Centennial, CO, are increasingly utilizing. With both central and ductless mini-split heat pumps available, these systems can be used for heating and cooling for both specific areas as well as a whole-house comfort solution.
Heat Pump Information
An air-source heat pump is type of air conditioner that also reverses function during the heating season to warm your home. Heat pumps are powered by electricity, making these systems a more environmentally friendly way to heat and cool your home year-round. This is an attractive feature for homeowners interested in reducing their carbon footprints by decreasing their use of fossil fuels like gas and propane.
Central heat pumps, on the other hand, are primarily used together with a gas forced air furnace to create a 'dual fuel heating system'. While a central heat pump isn't usually capable of being a primary heating system in our area, a dual fuel setup is an option that comes with many benefits. Homeowners currently considering a central AC replacement may find a central heat pump to be a viable solution in Centennial.
Ductless heat pumps, or mini-split heat pumps, are independent units that are not combined with a central system. This allows for personalized heating and cooling in specific rooms and areas of your home. Mini-splits heat pumps are great for addressing those rooms in your home that your central system doesn't do a good enough job of keeping at a desirable temperature, or for replacing a central system. Our team finds that ductless heat pumps routinely exceed expectations and garner high levels of satisfaction for our customers.
Brands We Carry


Ductless Mini-Split Heat Pumps in Centennial
Ductless heat pumps are efficient systems that afford quiet, stylish, and effective heating and cooling for specific areas and rooms in your home. In fact, certain ductless mini-split models are even effective when temperatures outside fall as low as -10 degrees F. In homes where zoned heating and cooling is desirable, a ductless heat pump system could be a great choice for year-round comfort in your Centennial home.
Mini-Split Heat Pump Benefits in Centennial:
Very responsive, effective, and reliable
Remarkably quiet indoors & outside
Indoor blower units are sleek & unobtrusive, and don't require a huge hole in the wall or a window
Outdoor condenser is much smaller & quieter than a central system unit
Highly efficient with low operating costs – efficiencies up to 12.5 HSPF (heating) and 30+ SEER (AC)
INVERTER-driven compressor technology uses only the energy needed to do the job
Eliminates performance issues associated with older ducting systems that have air leaks
The ability to create personalized 'comfort zones' in different areas of your home, and reduce energy consumption in areas that are not being used
Reduced carbon footprint for heating and cooling
Applications of Mini-Split Heat Pumps:
Bedrooms
Dens, dining rooms, and living rooms/great rooms
Home offices
Areas that experience excessive heat loss or solar gain, compared to the rest of the home
In homes with central heating and cooling where certain rooms are consistently much colder and/or hotter than where the thermostat is located
For homes with hot water heat, or that don't have a central ducting system
For any room that you want to heat and cool independently
When central heating and cooling costs more to operate than you like
Centennial Multi-Zone Heating & Cooling
Not only do mini-split heat pumps allow for the ability to create individually controlled temperature 'zones' in your Centennial home, multi-zone systems can power multiple indoor blower units using a single outdoor condenser unit. Ductless heat pump owners can keep their carbon footprint and noise levels to a minimum while enjoying efficient, effective year-round heating and cooling. Indoors, wall-mounted indoor blower units are the most common option, and our team can also install ceiling-cassette, floor mounted console, and modest duct-able blower units that can be hidden out of sight. The system is controlled by a handheld, remote control thermostat which can also be installed on a wall like a conventional thermostat.
Mini-Split Heat Pumps for Whole-House Comfort
As regional utilities continue the shift away from fossil fuels and towards renewable energy sources such as solar and wind for electrical generation, homeowners in Centennial and the surrounding communities are following suit. If you have an older energy-hog heating system, converting over to ductless heat pumps is a great way to lessen your fossil fuel dependency while adding lots of other benefits. Zoning capabilities, along with effective and highly efficient heating and cooling, makes whole-home ductless systems an eco-friendly option worth considering.
ENERGY STAR-Recognized Mitsubishi Ductless Systems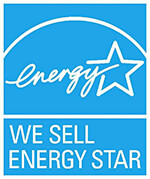 For over 25 years, our team at Save Home Heat Company has recommended Mitsubishi Electric as our preferred product line when it comes to ductless mini-split air conditioners and heat pumps. A global leader in ductless systems, Mitsubishi continues to innovate in the industry. The popular M- and P-series systems from Mitsubishi have been recognized by the Environmental Protection Agency (EPA) for meeting all ENERGY STAR efficiency criteria. Even better, many popular Mitsubishi mini-split systems also meet ENERGY STAR Most Efficient labeling requirements, given to only the most efficient systems made. Save Home Heat is a Mitsubishi Elite Diamond Contractor, their highest level of dealer recognition.
---
Quality Central Heat Pumps In Centennial
Homeowners that are considering installing or replacing a central air conditioner have a number of options. If your current furnace and ductwork are doing a satisfactory job of distributing air throughout your home, a central heat pump is certainly a worthwhile consideration.
Central heat pumps do the same job as a conventional central air conditioner, and as an added bonus also provide heat during the winter. During mild times during the heating season, a properly sized and installed central heat pump can handle most or all of the heating you'd normal depend on from your furnace. This allows you to reduce your consumption of gas, with the heat pump helping to reduce your carbon footprint. As outdoor temperatures continue to drop, the heat pump seamlessly hands off the heating job to the furnace, as needed, complimenting the furnace's performance in what's known as a 'dual fuel heating system.'
Dual Fuel Heating Systems
In a dual fuel system, a central heat pump is installed in tandem with a central gas furnace. 'Dual fuel' refers to using two different fuel sources for heating (the heat pump using electricity, and the furnace burning gas). This arrangement comes with many advantages, including the shared heating load that means less wear on the furnace, as well as higher efficiency and a reduced carbon footprint for your home heating in Centennial.
The advantages of a central dual fuel heating and cooling system include:
Greener heating and cooling option than a standard furnace and AC system
Reduced gas consumption
Reduced carbon footprint
Improved system efficiency
Decreased load and increased lifespan for your furnace
Two sources of heat instead of just one (a built-in backup system)
State-of-the-art comfort levels, all year-round
Our experienced Save Home Heat Company team feels that the optimal dual fuel central heating and cooling system would be a combination of a high efficiency variable-output furnace and a high efficiency, variable-output heat pump. Other enhanced performance system options that homeowners in Centennial may want to consider include high efficiency two-stage and single-stage heat pumps.
It's vital to have an expert familiar with this high performance equipment evaluate your current system before moving forward with installing a variable-output or two-stage system. You can be confident turning to our team for advice and recommendations, as we have many years of experience installing and servicing this type of equipment.
Heat Pump Rebates in Centennial
Specific high efficiency mini-split and central heat pumps may qualify for manufacturer and/or utility company rebates! Contact a member of our friendly team or visit our Rebates & Incentives page for current information. We'd be glad to help you obtain the greatest savings when making this important investment in your home.
Ask Us About High Efficiency Heat Pumps Today
Please reach out to our comfort team at Save Home Heat Company today to learn more about having a heat pump system installed in your Centennial home. We'll take the time to provide you with ample amounts of information and answer all your questions in a low-pressure fashion. Installation estimates are always free. With over three decades of experience installing these high performance systems, you can trust our expertise and recommendations to match you with the best system to suit your home and comfort needs.
Our Complete Line of Quality Home Services Includes:
AC Repair, Maintenance, and Installation – Ductless & Central Systems
Furnace, Boiler, and Heat Pump Repair, Maintenance, and Installations
Hot Water Baseboard and Radiant Floor Heating System Service & Installation
Household Plumbing Services
Complete Residential Electrical Services
Central Indoor Air Quality (IAQ) Products
Water Heater Repairs & Installation – Standard, High Recovery, Tankless, and more
Talk to one of our Heat Pump Experts Today!