Heating Season Snowfall Trends in the Denver-Boulder Area
November 19, 2021
As temperatures drop in the Denver-Boulder area and winter weather sets in, ice and snow make their annual appearance. In this blog, our team would like to present an overview of some research we conducted recently of snowfall patterns in our area. We hope this information will help you with your wintertime planning, or if nothing else, provide some interesting insights into our local weather.
Our primary sources for this research, which looked over select data going back several decades, as well as a century ago, were NOAA and weather.gov, along with other local information outlets (including some long-term members of our team who'd rather not admit their age!).

Local Snowfall Patterns November thru May
While the first snowfall in the Denver-Boulder area typically happens in October, it can occur as early as early-mid September or as late as "anybody's guess" in November. Over the past few decades, over 20% of years saw no snowfall at all during the month of October. Anybody's guess is a perfect way to describe our early winter snow numbers. As the season progresses into late winter/early spring, snowfall becomes more predictable, although amounts can vary drastically from year to year.
As we look closer at historical snowfall patterns for each month, keep in mind that while local weather forecasters may be baffled and foiled on a regular basis, at times, the year-to-year trends are still a helpful – and hopefully interesting – tool for gaining a better understanding of where we all live and work.
For example, we saw that it's not unusual to experience periods of approximately 3 to 5 years in duration, where snowfall is either consistently higher than our 100-year average, or noticeably lower for that period. A surprising fact is that while it's far too warm at times for virtually all of our 'climate concern comfort levels,' these days, snowfall numbers for the past 20 to 30 years in our area (with a special nod to the 1970s and 1980s, which delivered exceptionally hefty snowfalls) have been relatively normal compared to longer term averages. That's not to say, however, that current weather trends are not justifiably concerning. Average numbers rarely tell the whole story, and this article does not focus on data such as average monthly temperatures, and recorded highs and lows.
On top of that, it would be hard to find a long-term Front Range resident who won't swear that the weather is steadily getting more volatile nearly every year.
Boulder vs. Denver
Comparing Boulder and Denver snowfall numbers, there's a lot of similarities in the general patterns and timing of snow events, as well as relative amounts recorded. Generally speaking, Boulder, located a short trip northwest right up against the foothills, receives about 10" more snow per year than nearby Denver. February thru April are typically our heaviest and most reliable snow months of the year in both cities, but November thru January also show historically significant amounts of snowfall. 2016 thru 2018, of note, were some of the more sporadic years for snow in the Metro Area in the past decade.
November and December

While the Front Range is typically known for its moderate weather, November is the time of year when temperatures begin to drop more dramatically. The daily high drops by 11 degrees by the end of the month to a fairly moderate mid-to-upper-50s. As for low temperatures, it's become a real guessing game in recent years what November will hold. We've seen t-shirt weather, as well as time to break out the down jacket conditions. When looking at snowfall data over the past three decades, November produces an average of almost 9 inches of snowfall in Denver. The lowest amount of snow recorded during this time is just 1 inch, while the highest is 30 inches.

December sees similar numbers, although the temperature continues to drop slightly throughout the month. Snowfall has a bit higher numbers than November, but the differences are minimal.
January and February

Daily high temperatures in January and February average in the 45 to 55 degree range, with highs rarely peaking above 60 degrees and lows rarely falling below the mid-20s. Again, these are average numbers recorded of a long period of time. Recent years, as many of us recall, have shown some very cold periods during this time, dipping down well into the teens and below, particularly in February. Following the holiday season, which has been very unpredictable over the past 5 years, snowfall numbers in February generally mirror an upward trend as we approach our snowiest months of the year.
March

March is typically the snowiest month of the year, with an average snowfall in Denver of approximately 10 inches, and Boulder recording numbers in the 16-17 inch range. It's not uncommon to see significant spring storms. As warmer weather continues to show signs of breaking through, snowblower owners and all those involved in the wet, heavy snow shoveling that's inevitable this time of year need to take extra care to not overstress your bodies or machines. Learn about precautions you should be taking!
April and May

Snowfall in April begins to drop off from March's levels – with the spring storms typically continuing to come and go between periods of beautiful weather all month long. Temperatures start climbing back up, and 30 to 40 degree daily temperature swings are not unusual.

By May, snowfall has decreased significantly, with 1 to 3 inches of accumulations normally expected during the month, on the verage. But that's not to say that we're immune from an occasional heavy storm early in the month, bringing much more snow than the averages predict. On the other hand, May, for many people, means that it's time to start making plans to turn on your AC system!
How Elevation Affects Snow in the Nearby Foothills
Weather conditions in the Denver-Boulder area are understandably significantly affected by elevation on a year-round basis. Snowfall numbers for the nearby foothills' towns of Conifer, Blackhawk and Nederland, for example, all located about 3,000 feet higher than Denver-Boulder, average annual snowfall totals, depending on the location and source, of approximately 30 to 80 inches greater than Denver! It's really that wide of a range and absolutely a whole lot more than 'down the hill,' with Black Hawk in the casino corridor logging the highest numbers. Please take note and take extra care, all you gamblers!
Precious Natural Resource
No matter how much snow we receive from year to year in the Denver-Boulder area, please remember that we live in a rapidly growing, semi-arid region, and water is one of our most valuable, irreplaceable natural resources. We urge our readers to take the time to look indoors and outside of their homes to see what measures can be taken to reduce your water consumption and help ensure a better life for coming generations. Our plumbing department at Save Home Heat would be glad to lend the benefit of our experience with leak detection systems, household water pressure issues, low-flush toilets, and other home plumbing concerns that might have you wasting water that you didn't even realize was occurring.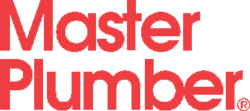 Our plumbing department at Save Home Heat would be glad to assist you with next-generation water leak detection systems, household water pressure issues, low-flush toilets, and other home plumbing concerns that might have you wasting water that you didn't even realize was occurring.
Your Trusted Team Home Comfort Team in Denver-Boulder

For expert, low-pressure assistance with your heating, cooling, plumbing, hot water, electrical, and indoor air quality needs, please reach out to our friendly, knowledgeable team at Save Home Heat Company today.